Karbonn Aura 4G Plus detailed review
If you're planning or willing to buy a budget smartphone, my first suggestion to you would be, get something above Rs. 7,000, which is pretty much the threshold for any phone that qualifies as "good enough". If your budget is below this then you would still have options, but whether they are any good depends on where your priorities lie. Some of these budget phones offer decent battery life, some have a good display and often their performance is enough to work with. What I mean is that you will have to be patient, as long loading times will be something you will face often. Also, the camera and the build quality won't be as satisfying as higher priced devices, but then again, that is expected too.
The Karbonn Aura 4G Plus tries to overcome all these shortcomings of budget devices with a quad core chipset, 1GB of RAM, a 5-inch HD display, a 4000mAh battery and a set of 5MP cameras. Did it solve the issue? Well, I have been using the phone for over a week now and here is my review.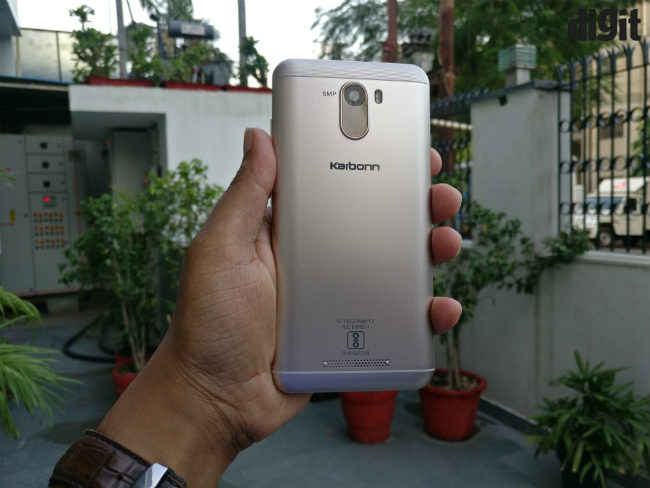 Build and Design
From what I have seen on Karbonn phones earlier, the Aura 4G certainly feels better and a step in the right direction, but considering what the competition has to offer, there is room for improvement. The build quality certainly feels better than most phones out there, even though the choice of materials is still plastic. There are no sharp edges and with 5-inch display, the device is compact enough to be used in one hand. The removable back panel is also not flimsy for a change.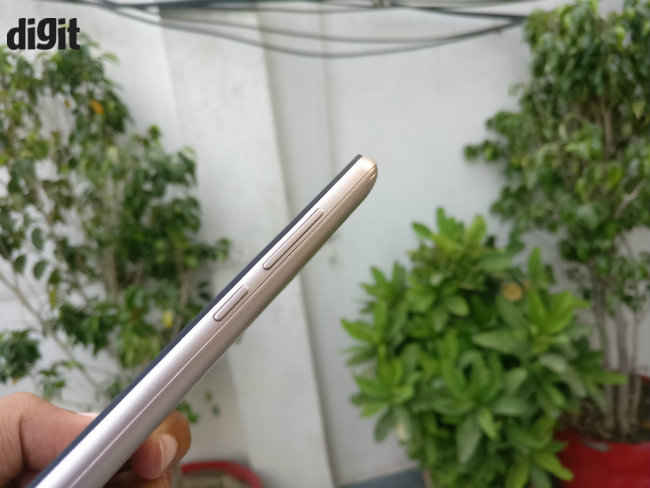 Karbonn has given some thought to the design as well and even though with a golden back and rounded edges, the phone looks similar to many others, there are some nice touches here and there. For example, the slightly textured area above the camera, or the metallic finish on the camera hump make the phone stand out. The speaker grille sits on the back, and the sound does get muffled if you put the phone down on its back. That being said, you won't miss a notification or a call unless you are not in the same room.
Display and UI
The display on the Karbonn Aura 4G Plus is actually as good as any in the sub-6K segment. It has decent colour reproduction, the viewing angles are good and touch response is decent as well. The display rocks 720p resolution and has a max luminance of 555 lux, tested by our HTC Instruments luminance meter. While the display seems good enough indoors, screen legibility goes for a toss under direct sunlight. It becomes barely visible, even if you put the screen brightness to max or choose a white background. While the phone does have adaptive brightness, the toggle for that is not available in the notification shade and is off by default. Karbonn, has also employed Miravision on the device, which is MediaTek's technology for video and image enhancements, but that does not bring any noticeable difference here.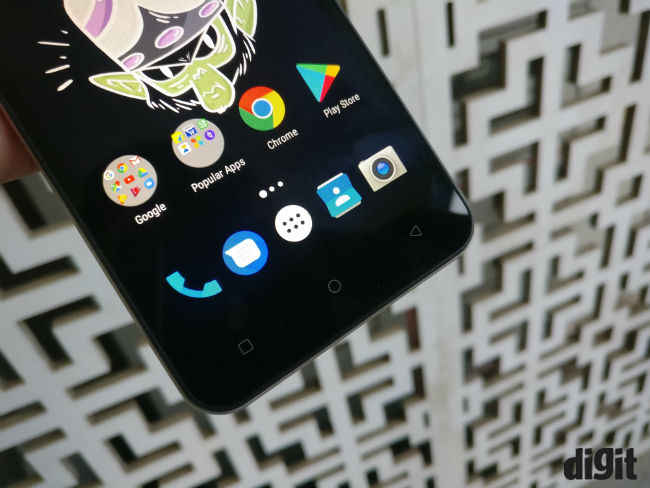 On the UI front, where players like Micromax are trying (with various pre-bundled apps) to collect information and provide you with unnecessary 'buy this' or 'install that' pop-ups, Karbonn has chosen a more lenient approach. So, instead of collecting personal info, Karbonn is simply giving you the unnecessary pop-ups in the notification panel. You can simply swipe them away, but it is a something you shouldn't have to do in the first place. Once you get past this annoyance, you are left with a pretty stock-like Android 7.0 Nougat interface, which did calm my nerves down and is easy to use.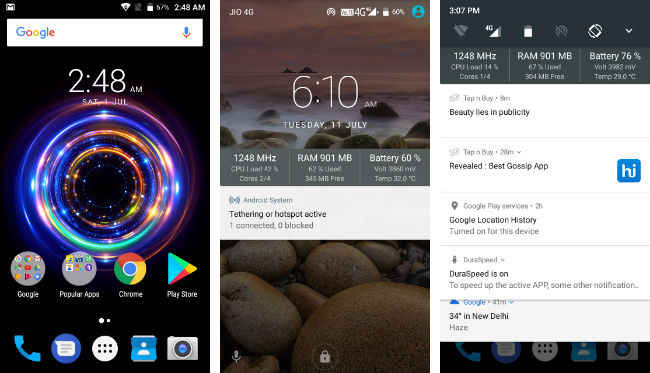 Performance
Every time I expect a sub-7k smartphone to perform, I end up dissatisfied. The Karbonn Aura 4G didn't change that notion either, instead the phone feels almost a year old in terms of performance. The phone lags and stutters in not just opening apps, but occasionally even in simple tasks like going through the app drawer or just scrolling. This is not just undesirable, it's also concerning.
Moreover, the touch response isn't consistent on the phone. All apps we threw at it work in a slow and staggered fashion, with high load times and occasional scrolling lags, that I mentioned earlier. Gaming on the device isn't a good experience either. The phone lags, stutters and even hangs at times. Even while browsing the Aura 4G has trouble dealing with more than three more tabs on Chrome at a time.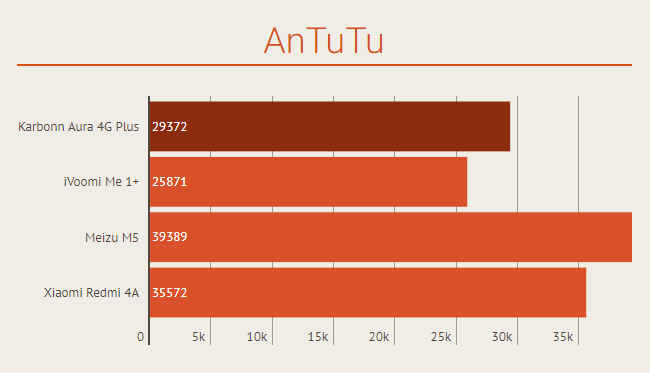 I have often seen a bundled "boost" or "Cleaner" app on budget devices. It is often there to give you a nifty visual animation indicating that the RAM is now clear and the phone will now perform better. However, with just 1GB RAM on-board, the core performance of the phone was rather weak.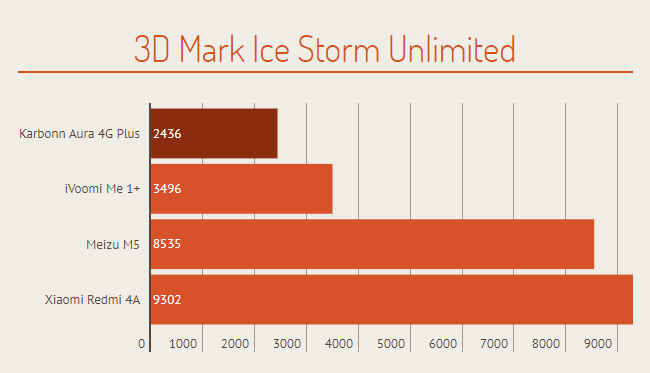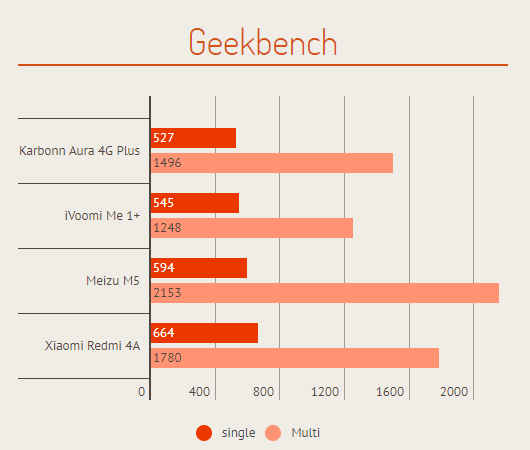 Thankfully, the calling experience and reception was good enough (better than average). I tested the phone with two 4G SIMs, one of which was VoLTE enabled and it did a decent job latching on to the signal in areas with remote cell coverage.
Battery life
The battery life of the device is the only silver lining here. Packing a 4000mAh battery on a phone that isn't very powerful means the device can easily last a day. There is no fast charging to complement that and you end up charging the battery for over two hours.
Camera
Since this is a budget smartphone and its performance was uninspiring to begin with, I wasn't expecting any surprises in the camera department. But I am happy to report that the 8MP rear camera on the Karbonn Aura 4G Plus is above average. I say this in relative terms, as you can definitely get a better camera on the Xiaomi Redmi 4A, but the camera on the Karbonn Aura isn't bad for the price. The images clicked by Karbonn's phone are cooler with visible grain even in normal lighting conditions. Details aren't perfect and the same can be said about the dynamic range, bettering both could have increased the camera quality drastically.
On the other hand, images shot in low light are just plain bad. They are dark, hazy and unusable. Graininess is prevalent in all the images I took in low light, decreasing overall image quality. You do get a flash at the back, but it just brightens the subject right in front of it and not much else.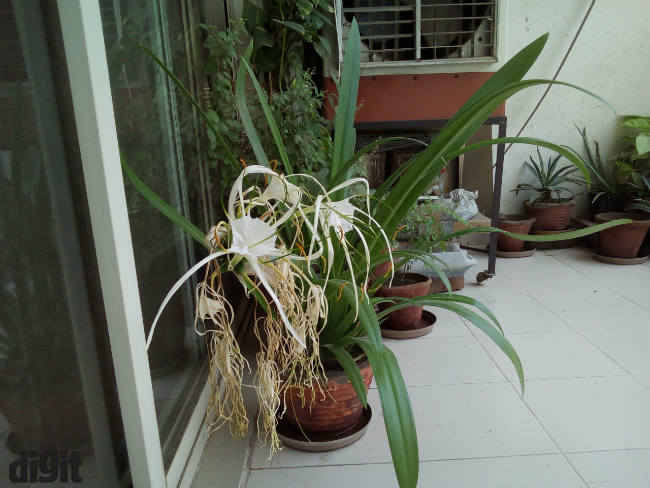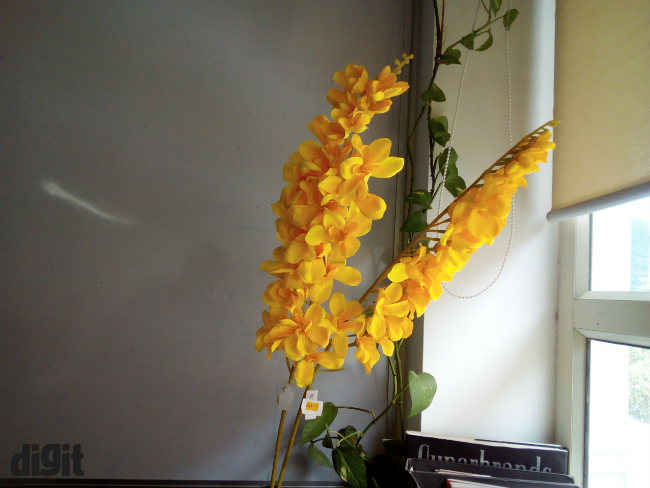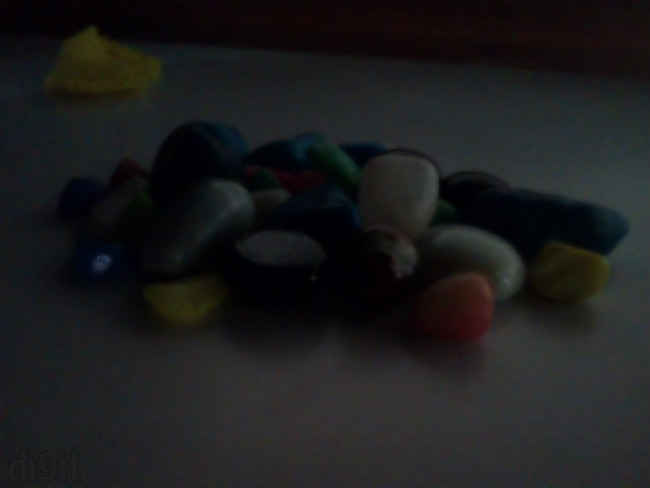 The 5MP front facing camera is not great either. The images look dark, hazy and grainy in all lighting conditions. There is a front facing flash to let you take selfies in the night, but like the rear flash, it doesn't help you in clicking a better picture.
Bottomline
All in all, the Karbonn Aura 4G is yet another below average smartphone in the sub-7K category. It is yet another failed attempt to create a reliable smartphone under the 7K price point, but it can't give you a seamless smartphone experience. Karbonn has done some things right, but the flaws are just too many to recommend this device to anyone. So, if you are looking to buy a smartphone under 7K, your best bet still is the Xiaomi Redmi 4A. And you can get better with the Redmi 4 or the Yu Yureka Black.