HTC Smart - the 3.2MP touchscreen wonder at Rs. 9,500 detailed review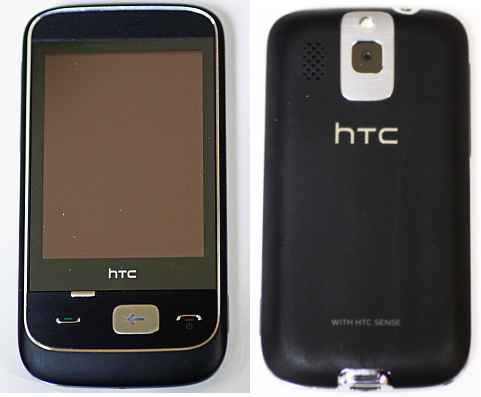 A compact resistive touchscreen candy-bar phone, the HTC Smart at Rs. 9,500 is the company's most inexpensive touch device, meant to cater to a niche audience that is looking for a smartphone's features at an affordable price, with a touch interface. Featuring HTC's custom OS, Brew Mobile, the phone has a 2.8-inch QVGA (240x320 at 256K colours) screen, along with Sense UI, HTC's acclaimed touch interface. Obviously missing from the features list is WiFi connectivity, but apart from the that, the phone offers a wide range of features, from 3G support (HSDPA 3.6Mbps), Bluetooth 2.0, miniUSB connectivity, 256MB RAM and ROM, 3.2MP camera with LED flash, Push Email, IM, FM radio, an accelerometer for UI auto-rotate. It also ships with a 1GB microSD card, and is Java (MIDP 2.1) compatible, which is useful as the Brew platform does not have too many applications designed for it.

The phone has a good camera with a flash, which churns out some good images, but sadly, it has a fixed focus, lacks digital zoom, and offers almost no camera setting options. The HTC Smart also serves reasonably well as a multimedia device, with good audio and video format support (notably excluding DivX), microSD expandability up to 16GB, along with a 3.5mm audio jack, and some pretty decent audio and video playback quality.

The phone's interface is intuitive but the front panel layout will take some getting used to, with a 'back' button that also serves as the 'menu' button, a 'call disconnect' button that also locks the device, and a small button for in-screen menus. Though there is no multi-touch support, the Sense UI makes up for this feature by offering smart zooming in the browser, which simply requires a double tap on the screen.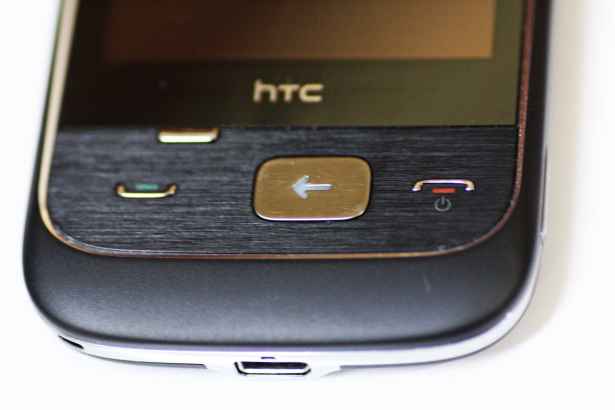 For social networking, HTC Smart has a native Facebook client, along with a unified inbox called Friend Stream. You can also personalise your menu with your favourite applications, and put photos for all your contacts, and set favourites. The phone also offers Push Email support, and thread-type messaging.

The HTC Smart's 1100 mAh is manufacturer rated to provide 7 hours of talk time and 600 hours of standby time, which is pretty decent, and in our tests, it held up quite well.

Verdict
If you are looking for a value-for-money yet feature-rich phone, HTC Smart is for you, with a decent build quality, Bluetooth, 3G, intuitive Sense UI, unified inbox and native social networking, and thread-type messaging. However, if you intend to browse the internet via WiFi, look elsewhere. The phone does not have GPS support either, and its custom OS lacks a wide range of applications that can be found on Windows Mobile or Android, though Java support marginally makes up for that. The fixed focus camera is another disadvantage, as is the lack of DivX video support.
| | |
| --- | --- |
| Features | 7 |
| Ergonomics | 7 |
| Build Quality | 7 |
| Performance | 8 |
| Value for Money | 8 |
| Overall | 7 |