Blackberry Torch 9860 detailed review
RIM did make heavy weather of the task of mastering the touchscreen experience. For a completely touch based phone, that is. With the Storm 2 being the prime example of how things went wrong. But from what I have experienced with the Torch 9860, RIM has finally worked it out.
Look & Feel
Sleeeeek! That is what I said when the phone emerged from the box. That is what every friend I show the phone to say. And all of us surely cannot be wrong! Because the physical keypad has been done away with, RIM managed to slim down the 9860 considerably – 11.5mm. The HTC Sensation, by comparison, is 11.3mm thick.
The phone is made of a mixture of plastic and metal. While most of the body is plastic, the battery panel and the chrome border do add that metallic touch to the phone. We must appreciate the build quality of this phone, and the fact that there are literally no rough edges that we can nitpick. Even the battery opening mechanism is a delight to use - press the button in the centre, and the door pops out!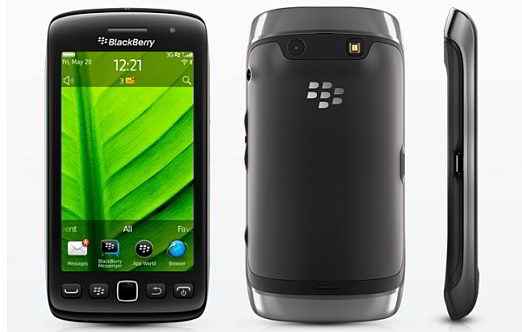 Below the 3.7-inch display is a combination of hardware keys - call connect/disconnect, home, return and the optical track pad. The microUSB port is on the left side, while the 3.5mm jack is on the right side, accompanied by the volume rocker and one convenience key. Having used a Bold 3 (and still using it) with two convenience keys, I can easily configure one with Vlingo and the other for the camera.
Features
RIM does not believe that smartphones really need dual core processors. We cannot really criticize that approach, since the iPhone 4 has done very well, and so are a lot of other single core phones continuing to do. The Torch 9860 comes with a single core 1.2GHz processor, paired with 768MB of RAM.
The 3.7-inch display feels bigger than it actually is, admittedly. With a resolution of 480x800 pixels and the Liquid graphics that RIM has incorporated in the new OS, using the OS 7 is fun. It looks good too.
The Torch 9860 comes with 2.5GB of internal storage, but that can be expanded via the microSD route. The phone has a 5MP camera and can do 720p HD video recording. There are a few preloaded apps, traditional to the Blackberry phones – Facebook, Twitter, Google Talk, Yahoo Messenger, Windows Live Messenger, Documents To Go and You Tube.
Performance
The 1.2GHz processor powering the Torch does do a very good job. And we must not forget that 768MB of RAM does it's bit as well. Flicking through the UI was a smooth experience, and we didn't notice any stutters. Just to give that a thorough test, we downloaded a bunch of apps from the Blackberry App World and allowed them to run in the background, and the performance still didn't slow down. While this is a single core processor, we didn't notice it struggling or slowing down even with multiple tasks in progress.
As we have said before, the 3.7-inch display does look bigger than it actually is. Impressive display quality - crisp, vivid and adequate brightness levels. Speaking of which, we set the brightness at 40%, and that was more than enough to read text in the sunlight. Indoors, anything above the minimum level of 10% is just too bright! The touch response is very sure throughout, and we didn't find it fallen asleep even once.
Unfortunately, with RIM focusing on other things, the web browser seems to have escaped attention. While we faced no issues with page rendering, we did notice that on a lot of occasions, a link you click on will not actually respond. Why? Because what you selected has not been registered. Refreshing the page will not help either. You need to select the link, long press and wait for a pop up. Click Select there, for the desired effect!
We have always maintained that a 4.0-inch display is most comfortable for typing using the on-screen keypad, and that belief has been strengthened after using the Torch 9860's 3.7-inch one. Try typing out an SMS with the keypad in portrait mode. Every second word that you type will have spelling errors. Flipping over to landscape mode solves this issue, but then again, there is no getting away from the fact that using this keypad in portrait mode to type an SMS is almost impossible.

The 5MP camera does do a very good job as far as picture quality is concerned, including in low light conditions. Take a picture of the skyline at night, with all the lights and equally dark spots in the same frame, and the evenness of the lighting and colour was surprising.
The 1,230 mAh battery does hold up well for a day and a half. However, compare this to the almost one-year-old Blackberry Bold 9780 that I am using. It has a 624 MHz processor and a 1500 mAh battery, and even now easily lasts 2 days under similar usage scenarios. Now, compare this to the Torch 9860, which oodles more power but comes with a smaller battery. RIM says that OS 7 is better optimized and consumes much less battery, but the real life usage scenario is playing out slightly differently. This phone could do with a bigger battery. Considering it has a much bigger display than the Bold 3 we just compared it to.
Our Take
For a price of around Rs 28k, the Torch 9860 does offer a very good touchscreen, a sleek form factor and that same old Blackberry familiarity. This is definitely for someone who wants the goodness of BBM or easy email access, but with a touchscreen. At this price, it is appealing to the hardcore Blackberry lovers!
Price
Rs. 28,490
Specs
Single core 1.2GHz processor, 768MB RAM, 3.7 inch display, 480x800 resolution, 2.5GB internal storage, microSD card slot, 5MP camera with 720p HD video, 1230mAh battery
Overall Rating 7.5
Features: 7.5
Performance: 7
Build: 8
Value: 8
Overall: 7.5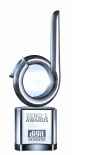 "Don't miss the Zero1 Awards in the December 2011 Collector's Edition of Digit. Book your copy now!"
Test Scores Log Sheet

| | |
| --- | --- |
| Brand | Blackberry |
| Model | Torch 9860 |
| Street Prices (Rs) | 28250 |
| Price (MRP, Rs) | 28490 |
| Features | |
| Physical Specs | |
| Form Factor | Bar |
| 2G Network Bands | GSM 850 / 900 / 1800 / 1900 |
| 3G Network Bands | HSDPA 900 / 1700 / 2100 |
| Screen Resolution | 480 x 800 pixels |
| Screen Size (inches) | 3.7 inches |
| Maximum Screen colours | 16M |
| Touchscreen / Dual Screen (Y/N) | Touchscreen |
| Battery Rating | 1230 mAh |
| Dimensions (L x W x H) | 120 x 62 x 11.5 mm |
| Weight | 135 grams |
| Expandable Memory Type | microSD |
| RAM (in MB) | 768 MB |
| SoC (CPU, GPU) | N.A. |
| CPU Clock speed | 1.2 GHz |
| No. of CPU cores | 1 |
| Hot Swappable (Y/N) | N |
| Available Colours | Black |
| Other Features | |
| Operating System (Tested with) | Blackberry OS 7 |
| Charging via USB (Y/N) | Y |
| Hardware Keypad (Regular/QWERTY) | N |
| Accelerometer (For auto rotate) | Y |
| Address Book Capacity | Unlimited |
| No of calls in register | Unlimited |
| Talk Time / Standby Time (3G) * | 7 hrs / 320 hrs |
| No of Profiles # / Customisable | 6 / Y |
| Offline Opearability (Y/N) | Y |
| Inbuilt GPS / A-GPS support (Y / N) | Y / Y |
| Connectivity | |
| Browsing (GPRS/EDGE/3G) | Y / Y / Y |
| EDGE max speed (in kbps) | 237 kbps |
| 3G max speed (in mbps) | 14.4 Mbps |
| Connectivity (WiFi/Bluetooth/IR/USB) | Y / Y / N / Y |
| Bluetooth Version/A2DP support | 2.1 / Y |
| Camera Specs | |
| Camera Resolution (Mega Pixels) | 5 |
| Video Capture Resolution | 1280 X 720 |
| Auto focus / flash | Y / Y |
| Type of flash | Single LED |
| Secondary camera for video chat | N |
| Mirror for self portrait (Y / N) | N |
| Camera Settings (So 10) | 6 |
| Zoom (Optical/Digital) | Digital |
| Multimedia | |
| Music Formats supported | MP3/WMA/eAAC /FlAC/OGG |
| Video formats supported | DivX/XviD/MP4/WMV/H.263/H.264 |
| FM Radio / RDS (Y/N) | N / N |
| Accessories | |
| Bundled Accessories | Wall charger, data cable, handsfree |
| Size of memory card provided | N |
| Build and Ergonomics (So 10) | |
| Surface materials used | 7.5 |
| Overall build and in-hand feel | 7.5 |
| Quality of moving parts | 7 |
| Design and ergonomics | 7 |
| Keypad design (on-screen or hardware) | 5.5 |
| Menu and interface | 7 |
| Settings and ease of navigating menus | 7 |
| Camera menu options | 6 |
| Performance | |
| Signal Reception and Voice Clarity (So 10) | |
| Zone 1 | 8 |
| Zone 2 | 6.5 |
| Zone 3 | 4 |
| Handsfree Clarity | 7 |
| Loudspeaker Clarity | 7 |
| Earpiece Clarity | 7.5 |
| Handsfree Volume | 7.5 |
| Loudspeaker Volume | 7.5 |
| Earpiece Volume | 7.5 |
| Bluetooth Transfer Speed (in KBps) | 151 |
| Imaging and multimedia tests | |
| Captured Photo Colour | 7 |
| Captured Photo Crispness | 7 |
| Captuted Photo Detail | 7 |
| Captured Video Quality | 7 |
| Effectiveness of integrated flash | 6.5 |
| Music Quality (loudspeaker) | 6 |
| Music Quality (handsfree) | 6.5 |
| Volume levels (loudspeaker) | 7 |
| Volume levels (handsfree) | 7 |
| Display (So 10) | |
| Crispness | 7.5 |
| Colour | 7 |
| Contrast | 7 |
| Font rendition | 7.5 |
| Legibility in bright sunlight | 7.5 |
| Video playback | 7 |
| | |
| * Manufacturer Rated | |