Acer Travelmate P645 detailed review
Laptops come in all shapes and sizes, some for leisure, some for the obscure joy of flaunting and others that are just workhorses. The Travelmate P645 caters to a slightly different audience, one that needs to work, specifically to type a lot, but also wants a reasonably stylish device.
Design and Build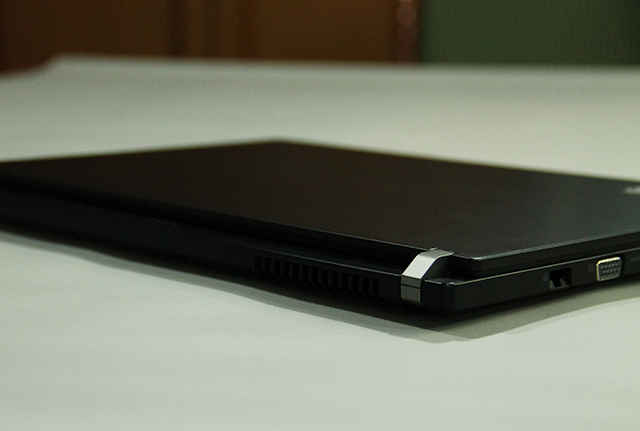 The P645 is understated in its design. It's not something that'll stick out in a crowd, but that's not to say that it's a bad design. It's a simple, black, rectangular slab that feels very well built and it should, since Acer claims to be using carbon fibre on the lid.
The hinge is also very solid and as with the rest of the laptop, is just very simply and elegantly designed at the same time. There's really not much else to say about the design because that's all there really is, and that's not a bad thing considering the type of laptop we're dealing with.
Features and Ergonomics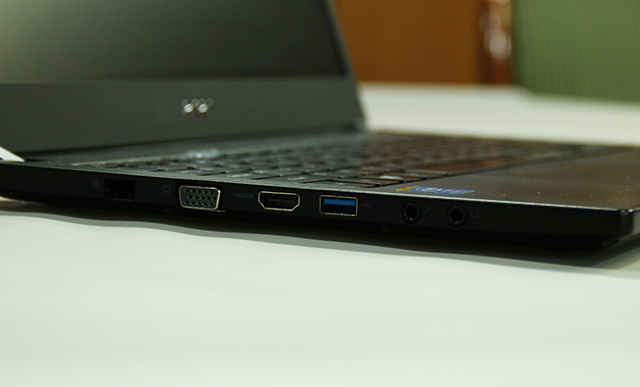 The laptop lacks a touchscreen, which is quite surprising in the laptop space and especially on a device at this price. That said, everything else seems to be intact. You get a perfectly adequate CPU and a healthy, 8GB of RAM. You also get a lovely keyboard and touchpad, not to mention a fingerprint scanner and three USB 3.0 ports.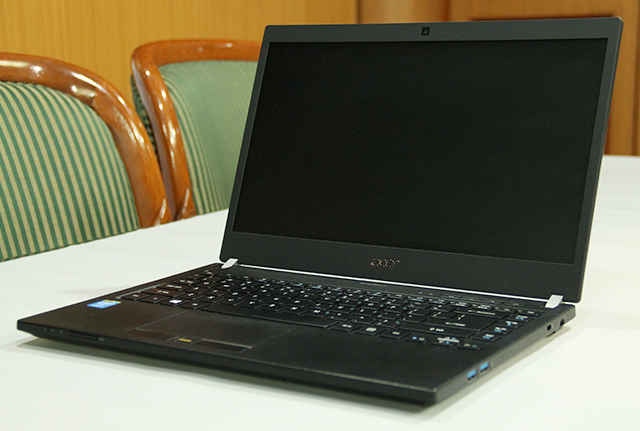 The most impressive feature on this laptop has to be the keyboard. We're used to half-decent keyboards on laptops and worse ones for the desktop, but touch typists and people who really need to type a lot will certainly appreciate the luxury of a good keyboard. Of course, the keyboard on the Toshiba Protégé is, in our opinion, just a tiny bit better, but it's so close that we can't really recommend one over the other.
The same can be said for the Touchpad as well. You would think that a good keyboard and touchpad is a no-brainer, but it's surprising when you consider the number of devices available in the market right now that have sub-par devices.
Performance
The performance front is where things get interesting. The device is powered by an i5 4200U, which is standard in this segment, but Acer's thermal management works very well, allowing the CPU to give its full potential, taking this laptop far ahead in our CPU performance benchmarks, outperforming most competing devices by almost 20%.
At the same time, the battery life is quite good, with the device clocking in at a little over 4 hours in our tests, which is very good. You can easily expect 5 hours of usage or more if you're just browsing or typing.
| | |
| --- | --- |
| PCMark 8 | 2073 |
| 3DMark | 46776 |
| Peacekeeper | 4272 |
| Cinebench R15 | 222 |
| Sniper Elite V2 (fps) | 13.2 |
| Battery Life (min.) | 251 |
| Screen Brightness (cd/m2) | 94.42 |
| Contrast Ratio | 72:1 |
| Max. temperature | 65 |
It's disappointing that a device this good ships with a screen that's so bad though. A contrast ratio of 70:1 is laughable and, so is the max brightness of 94cd/m2. The thing is, this screen performance is below average, but it's just adequate for daily use. A better screen would have gone a long way towards improving the desirability of this device.
User Experience
Our time with the P645 was one of mixed rewards and frustrations. We liked the battery life, loved the keyboard and were very impressed by the temperature management. At the same time, the lack of a touchscreen was a little frustrating. We constantly found ourselves swiping and tapping at the screen, hoping for something to happen.
We were constantly disappointed by the screen however, and the fact that the speakers aren't too loud; the movie watching experience was definitely sub-par.
Verdict
An excellent keyboard and touchpad and understated design aren't the only things that make a great laptop. The Acer Travelmate P645 is a good device, and better than most, but when you consider the sub-par screen and speakers, the overall package starts to look less appealing. Buy this if you want a lightweight laptop that'll give you great battery life and an excellent keyboard, nothing else.