RDP Thinbook detailed review
Launched as India's cheapest 14-inch laptop by a Hyderabad-based company, the humble RDP ThinBook starts at Rs. 9,999 and doesn't pretend to be what it isn't. Let's check out what can this sub-10k laptop has to offer: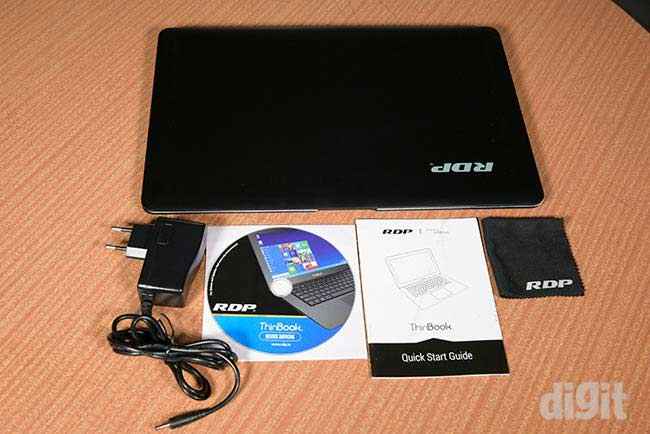 Display
Amongst the handful laptops priced under Rs.15,000, the RDP ThinBook packs in a 14.1-inch display that sports a resolution of 1366 x 768. We won't say the display RDP has chosen to go with is one of the best as the pixels are easy to notice if seen very closely, but seriously how many laptops do you find sporting a 14-inch screen under this price bracket?
The display is adequately bright along with fairly average colour reproduction once you manage to set it at the perfect viewing angle, but reading text on this screen isn't very pleasing as the blurs around the text is noticeable. Our review unit came with colour markings towards the bottom left of the screen along with a plastic screen protection film hanging from the bezel towards another end of the screen, but we hope this defect was just with our review unit.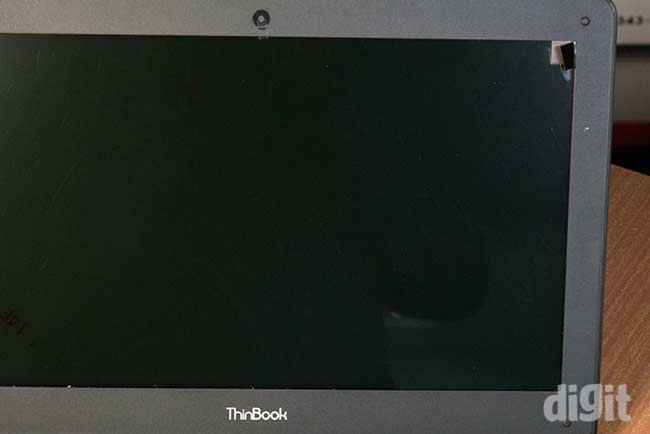 Design and Construction
The laptop does have acceptable build quality -- it's no wonder of industrial design. Weighing 1.4 kg, the plastic body doesn't flex or feel weak. The fairly sturdy hinges allow you to open the laptop without holding the base but a slightest flick would make the screen wobble easily.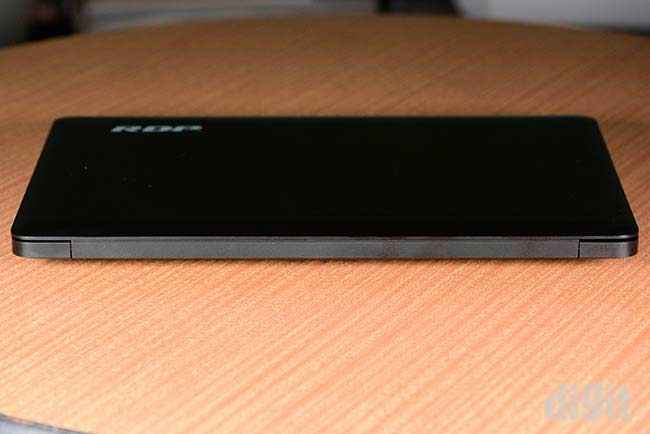 The screen can also be bent backwards to almost 180-degrees. The design and the tapering body reminds us of a number of portable ultrabooks, including the MacBook Air, but design aesthetics is the only thing borrowed from these high-end notebooks. It can't match better ultrabooks in terms of quality of materials.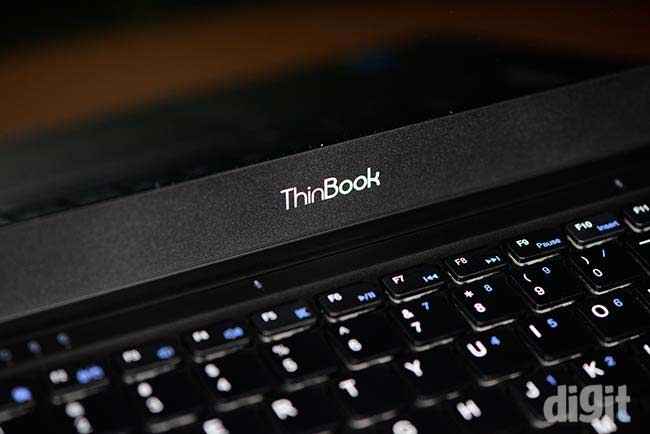 Ports
Speaking of ports, you get a USB 3.0 along with a USB 2.0, a microSD card slot that can be used to expand storage up to 128GB, a mini HDMI port and a 3.5mm audio jack. You also have a stereo microphone setup placed above the keyboard along with an average VGA camera that can be used for video calling.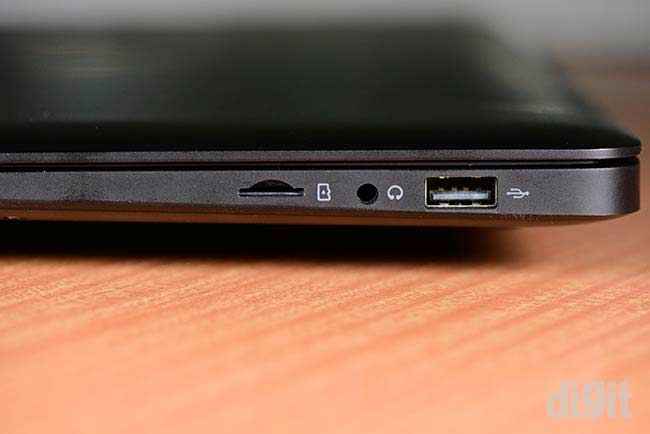 Ports on right: microSD card slot, 3.5mm audio jack, 1xUSB 2.0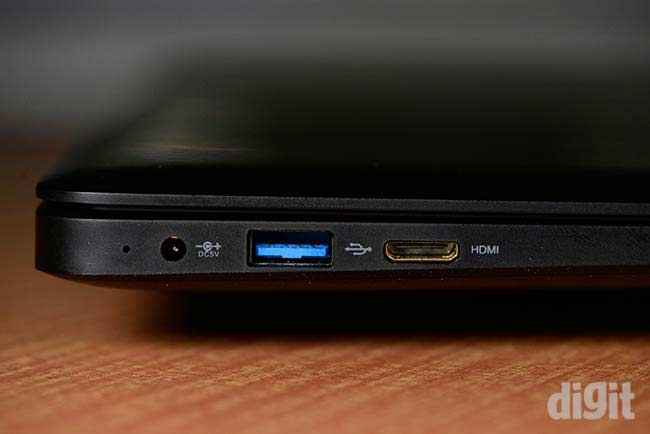 Ports on left: DC Adapter, 1 x USB 3.0, mini HDMI
Specification
The RDP ThinBook is powered by an Intel Atom x5-Z8300 SoC clocked at 1.4GHz that can also go up to 1.8GHz. Along with it, you get 2GB RAM and 32GB eMMC flash storage that can be expanded up to 128GB using a microSD card and runs. Speaking of communication, the laptop comes with Wi-Fi 802.11 b/g/n and Bluetooth 4.0 wireless connectivity. The RDP ThinBook comes with 32-bit Windows 10 Home version at this price, however there is a DOS version available for one thousand bucks cheaper and a Windows 10 Pro version for Rs.12,999.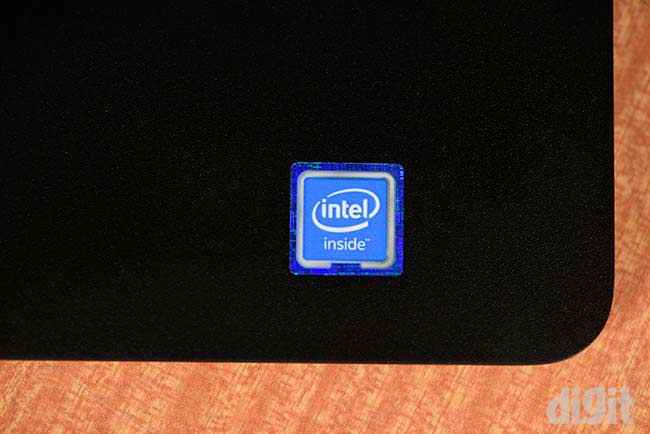 Performance
Starting of with benchmark scores, PCMark 8 returned scores of 1364 in home test, 1433 in the creative test and 1185 in work test which are acceptable and cannot be complained for, looking at the price point of the laptop. Due to hardware limitations, all PCMark 8 tests could not run on the laptop, however the ones that did included Ice Storm that returned a score of 15202 and Ice Storm Extreme with 9139.
In our day-to day usage, the laptop was pretty average in performance where tasks like browsing through web pages, watching videos at full HD and using office applications. However, copying files from an external device to the laptop or streaming/accessing files via your network can get really slow and test your patience.
Keyboard and Trackpad
The chiclet-type keyboard has wide and well spaced out keys that have adequate feedback. The keyboard does have a bit of flex towards the center but should not hinder your typing as you start typing more on this keyboard. The only function we found missing on the keyboard was brightness adjustment shortcuts.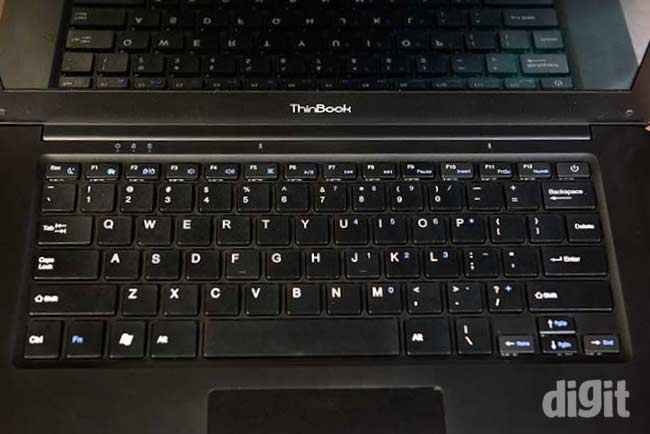 Below this keyboard is a full sized trackpad along with wide palm rests on both sides. The trackpad isn't very precise and the integrated left and right clicks are stiff and will take some effort to press. The trackpad does come with multi-gesture support for Windows 10, however, your typing experience might be annoying as the cursor tends to jump around on screen when your palm comes in contact with the trackpad or when you try to select and drag stuff.
Audio
The RDP ThinBook comes with dual downward-facing stereo speakers that are not so great either. The audio is loud but lacks clarity and you will have to either plug-in earphones or connect external speakers via the 3.5mm audio jack.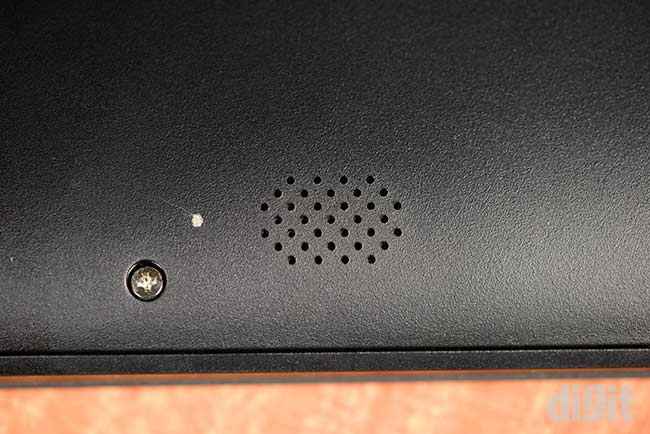 Battery
RDP, owing to its 10,000 mAh Li-Polymer Battery, claims a battery life of 8 hours on the ThinBook, which is not at all difficult to achieve. PCMark 8 returned 5 hours and 30 minutes of battery life at maximum brightness and no Wi-Fi connectivity. However, we managed to run the machine for over 7 hours with mixed usage and at 25% brightness. The laptop, however is limited to just one power mode, i.e. balanced mode and does not offer High Performance or Power saver mode, as seen in other laptops.
Verdict
With a handful of shortcomings, at a price of Rs.9,999, RDP ThinBook does have a fairly decent deal to offer. If you are looking for the cheapest laptop available to you and can compromise with the ThinBook's shortcomings, the large screen and keyboard, portability, snappy basic performance along with Windows 10 on a 14.1-inch screen offered by RDP isn't bad at all. The trackpad, audio, storage and a more-optimised operating system are few sectors that RDP needs to work on in order to deliver an overall better performance, which we hope to see in its upcoming models.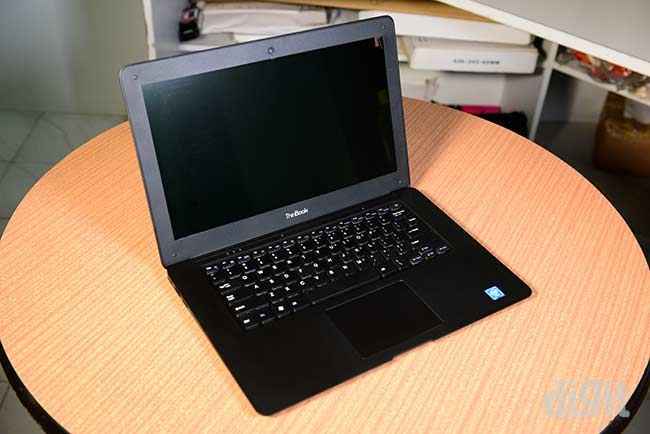 Specifications:
Display: 14.1-inch
OS: Windows 10
Processor: Intel Atom x5-Z8300
Storage: 32GB eMMC
RAM: 2GB
Battery: 10,000 mAh
Connectivity: Bluetooth 4.0, 802.11 Wi-Fi b/g/n