VERDICT:
The Lenovo IdeaPad U300s bears all the hallmark of a Lenovo ultraportable, despite being an ultrabook with a unique design. It has a very good keyboard, traditional Lenovo software, and the potential to blend form and function as close to perfection as is possible.
Despite being a sleek and lightweight ultraportable laptop, like the HP Folio 13 (read our review) and Asus Zenbook UX31E, the Lenovo IdeaPad U300s successfully pulls off a unique shell design that easily distinguishes itself from the rest of the ultrabook pack. Let's take a closer look…
Design & Build
Ultrabooks are thin and lightweight laptops, and that's what the Lenovo IdeaPad U300s actually is. Lenovo has encased the IdeaPad U300s in a beautiful metal case which is just 0.59 inch thick. Unlike the HP Folio 13, the Lenovo IdeaPad U300s has polished metal encasing the screen lid and bottom panel of the ultrabook, which adds to the overall air of premiumness associated with the Lenovo ultrabook. Another design highlight of the IdeaPad U300s is that it doesn't have a maximum or minimum thickness — unlike the Asus Zenbook UX31E or Apple MacBook Air, which are thicker at the hinges and thinner at the front edge — the Lenovo IdeaPad U300s maintains equal thickness across its length and breadth.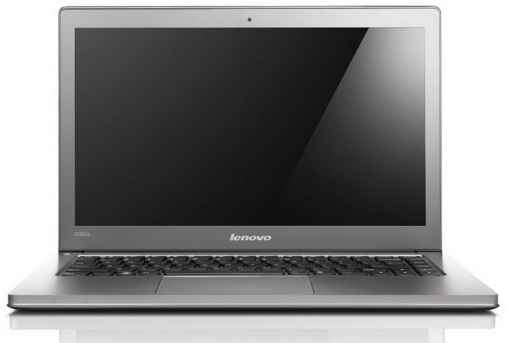 The ultrabook's 13-inch form factor is thin and light and easy to hold, weighing just 1.33 kg — same as most 10-inch netbooks. The Lenovo IdeaPad U300s has a polished metal exterior that's durable and robust on touch, the ultrabook's hinges fuse the keyboard deck with the screen efficiently. If anything, the IdeaPad U300s' screen might be a tad too thin, as it wobbles whenever you try to adjust the screen angle before coming to a quick rest.
Screen, keyboard, touchpad
Like the HP Folio 13 and Acer Aspire S3, the Lenovo IdeaPad U300s has a 13.3-inch widescreen display with a 1366×768 pixel resolution — lower than the Asus Zenbook UX31E's 1600×900 pixel resolution. The display isn't the brightest we've seen among ultrabooks but it works well indoors under controlled lighting, viewing angles are average like most other ultrabooks. The Lenovo IdeaPad U300s' glossy screen makes for a great movie-watching experience, while the ultrabook's display is good for reading text for extended hours as well.
The Lenovo IdeaPad U300 ultrabook's keyboard has a distinctive Lenovo laptop's trademark to it — the key design, layout and spacing are reminiscent of Lenovo's IdeaPad and ThinkPad laptops. The keyboard is excellent to type on, with the U300s ultrabook sporting scalloped chiclet-sized keys with just the right amount of haptic feedback. All the important alphanumeric keys are large enough to hit comfortably. Overall, the Lenovo IdeaPad U300s has the best keyboard on any of the ultrabooks we've tested so far.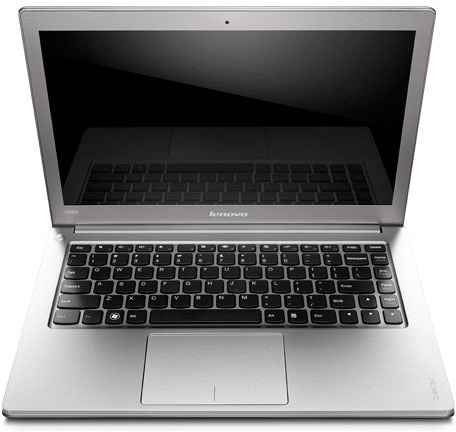 The touchpad, however, is a work-in-progress — just like on any other ultrabook launched in India. We aren't big fans of the current touchpad design found on all ultrabooks, where the multi-touch pad and two mouse buttons are on a single, continuous surface. While the touchpad surface itself works flawlessly, while manipulating the mouse pointer on screen, and gestures like zoom and rotate were pulled off easily, the touchpad's mouse button area requires a firm press to register every stroke. The pressure required to press the mouse buttons is greater than Lenovo IdeaPad laptops that sport separate, clickable mouse buttons. We hope Lenovo fixes this minor speed bump in the next iteration of ultrabooks soon.
Visit page 2, to read more about the Lenovo IdeaPad U300s, its specs, performance, and our verdict…
Specs
Packed with an Intel Core i5-2467M 1.6 GHz processor, 4 GB of DDR3 RAM, 128 GB SSD, and onboard Intel HD 3000 graphics, the Lenovo IdeaPad U300s manages to deliver performance greater than most mainstream 14 or 15-inch laptops available in the market today. So yes, it delivers the promise of better-than-average performance packed into a thin 13.3-inch shell of the IdeaPad U300s — which is kind of a blueprint for all ultrabooks. The Lenovo ultrabook also comes with a 4-cell 54 watt hours capacity battery — greater than Asus Zenbook's and Acer Aspire S3's battery capacity.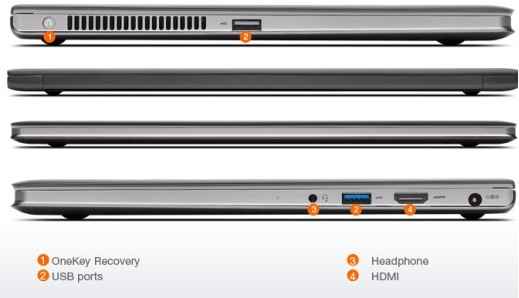 There's no optical drive, but the Lenovo IdeaPad U300s manages to house the following I/O ports on its petite ultrabook frame: Two USB ports (one of which is USB 3.0), HDMI out, 3.5mm audio jack and power connection. Wireless communication options include Wi-Fi 802.11n and Bluetooth 3.0 connectivity. The Lenovo IdeaPad U300s ultrabook comes with 64-bit Windows 7 Home Premium operating system. The ultrabook's 13-inch screen has a 1.3 MP webcam grooved into the top bezel which is good for video chats on Skype. The IdeaPad U300s also supports Intel's WiDi technology for transmitting video to a wirelessly connected display (the adapter is sold separately).
Lenovo also bundles some useful proprietary software on the IdeaPad U300s. OneKey backup and recovery with its own dedicated key on the left-edge of the IdeaPad U300s. Other than that, there's Energy Management, an advanced software that lets you optimize the ultrabook's battery by tweaking and adjusting various hardware parts and parameters that impact battery life. Disappointingly, there's no SD card slot or Ethernet jack on the IdeaPad U300s' frame.
Performance
The Lenovo IdeaPad U300s helps deliver the promise of an ultrabook packing better-than-average performance in a thin, sleek, ultraportable shell. With a PC Mark Vantage score of 9147, the Lenovo IdeaPad U300s lands close to the HP Folio 13 as one of the best-performing ultrabook we've tested so far, even better than the higher-priced Asus Zenbook UX31E. Throughout our benchmark results, the Lenovo IdeaPad U300s highlighted impressive multitasking capability, apart from very good multimedia potential as well. The 13-inch Lenovo ultrabook has the screen and onboard speakers combo to deliver a high quality personal entertainment experience, including smooth, jitter-free HD 720p and 1080p files playback.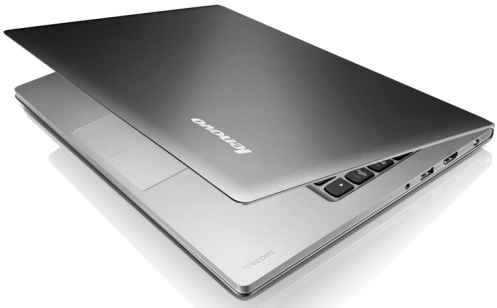 In terms of the Lenovo IdeaPad U300s' battery life, we recorded a sum total of 2 hours 48 minutes of runtime on a single charge. That's like way better than the mark set by Asus Zenbook or Acer Aspire S3, but short of HP Folio 13's sizzling battery prowess of 4 hours 40 minutes. Easily expect close to 6 hours of battery life on a single charge while surfing the Web over Wi-Fi on a conservative power plan. Not quite close to true all-day computing but it's still better than average on the Lenovo IdeaPad U300s.
Verdict:
The Lenovo IdeaPad U300s retails for a price of Rs. 67,990 and comes with a 1 year warranty. For an additional Rs. 2,000, you can get the better performing HP Folio 13. But what the HP Folio 13 lacks, the Lenovo IdeaPad U300s delivers in terms of user experience and truly elegant, polished metal unibody design. The IdeaPad U300s has the best keyboard we've seen on an ultrabook till date and few very useful proprietary software tools, while striking a delicate balance between form and function that isn't available anywhere else.