VERDICT:
The Lenovo Ideapad 310 is an entry level laptop with a 7th gen Intel i3 chip, but it is still too expensive to be good value for money. You'll get better laptops with dedicated GPUs at this price.
Over the past few years, updates in this segment have been incremental. There are new processors, a slightly faster RAM, and so on. The Lenovo Ideapad 310 is this year's budget entry from Lenovo, and it takes a shot at the consumer's pocket.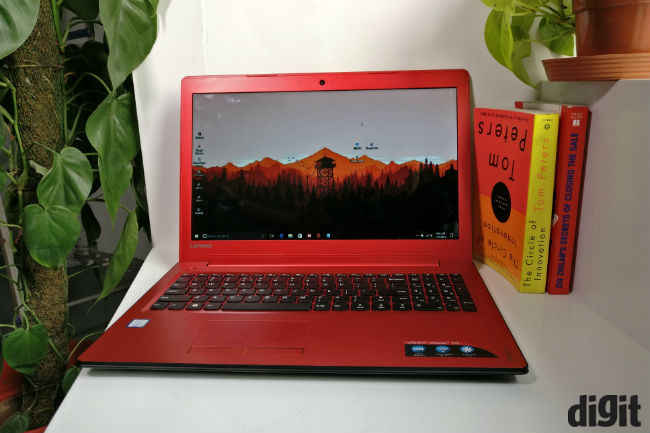 Specifications of our test machine
Display: 15.6-inch, 1366 x 768p
Processor: Intel Core i3-7100U
RAM: 4GB
Storage: 1TB
GPU: Intel HD 620
OS: Windows 10
Optical drive included
NOTE: This particular SKU will hit the market in January 2017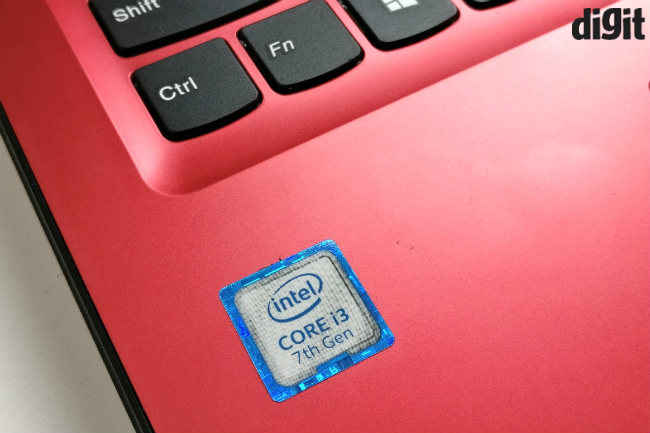 Build and Design: Same old, same old
Like its predecessor, the Ideapad 310 is also made of plastic. The keyboard bay and the lid have non-glossy plastic, which is smooth and feels decent. The base of the laptop is more rigid, with scratchy or textured plastic material used here.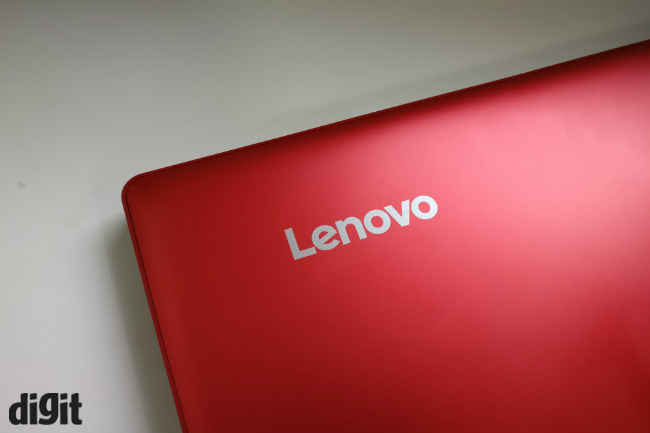 That said, the machine itself is not very well made and there are various locations on the keyboard bay as well as on the lid, that have visible flex. The screen in particular has far more flex than I expected.
Display: Simply average
At an asking price of Rs. 34,990, the Ideapad 310 provides 1366 x 768p resolution. The display isn't great. It is neither bright, nor vivid. The max luminescence recorded on the display was at the centre, at 234 lux. Overall, it's what you would call an average display. The Asus A555LF and HP 15 Notebooks offer better display panels, at similar prices.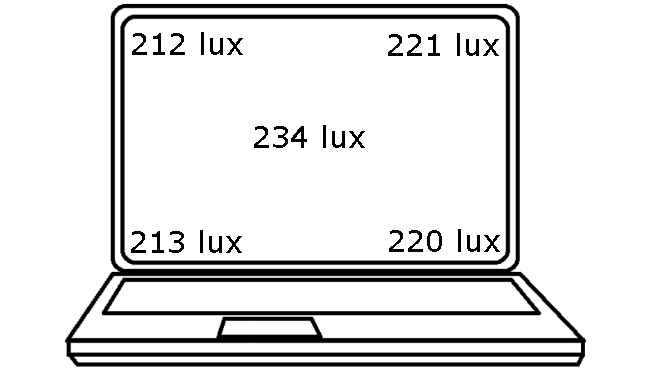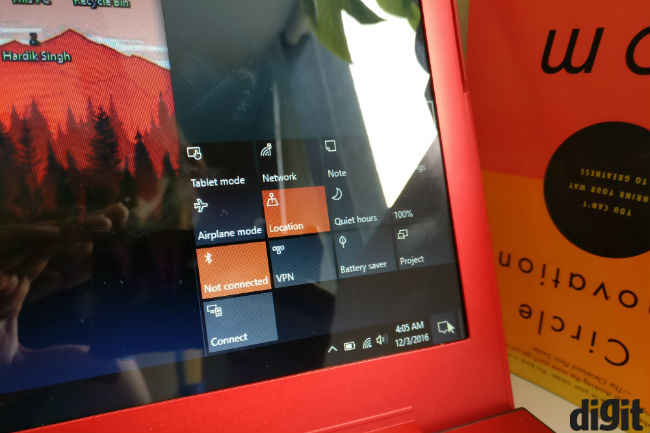 It does tilt to a full 180 degrees, but that becomes a simple party trick because of the sub-par viewing angles on the Ideapad 310.
Ports: Just the essentials
Lenovo stuck to the basics and covered all the essential ports, including a USB 3.0 port. The Ideapad 310 has only one USB 3.0 port. The SD card slot along with the regular mic/headphone jack is a standard practice on these budget machines, but our review machine also had the optional DVD drive. You also get a standard HDMI port and the proprietary power port. The power brick is now integrated on the plug itself, making the charger lighter to carry.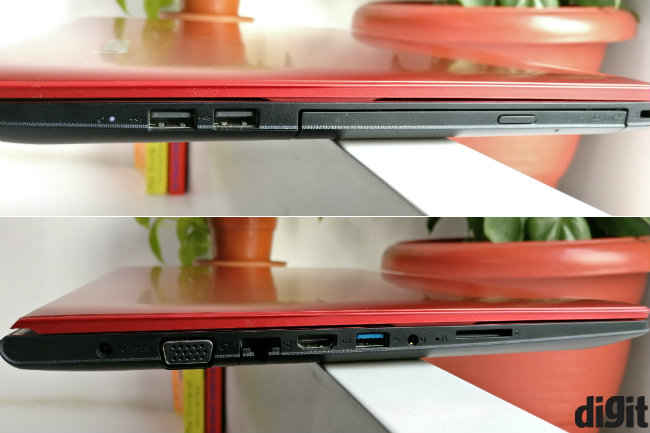 Keyboard and touchpad: Room for improvement
Budget laptops from Lenovo have often had better keyboards than their competitors, and that shows here. The island-style keyboard has flat keys with linear depression. This means that the keys travel straight down when pressed without wobbles, translating into smoother typing experience. Further, actuation point (where the keyboard detects a key press) is just right, and the keys make a distinctive click sound when you press them. The feedback from the keyboard is ample, too. However, the resistance of the keys could have been slightly better to enhance overall typing experience.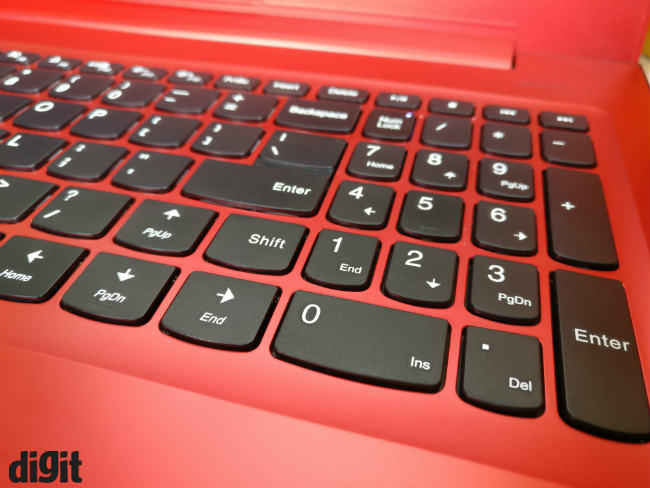 The touchpad is pretty standard for a budget laptop. It supports all windows gestures, but pointer speeds are a little slow out-of-the-box. You can of course adjust this as per your preference. The left and right click buttons have little travel and work without any issues.
Performance: Nothing exceptional
Our test machine was powered by the new Intel Core i3-7100U processor. It is a really good processor and didn't falter once during our tests. Using the machine as a daily driver with Office apps, browsing, FHD video playback and some frequent video conversion, I faced no issues. The laptop also handled Flash-based games pretty well.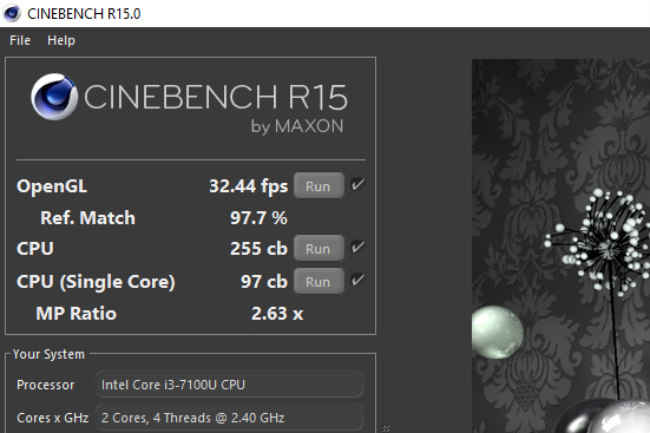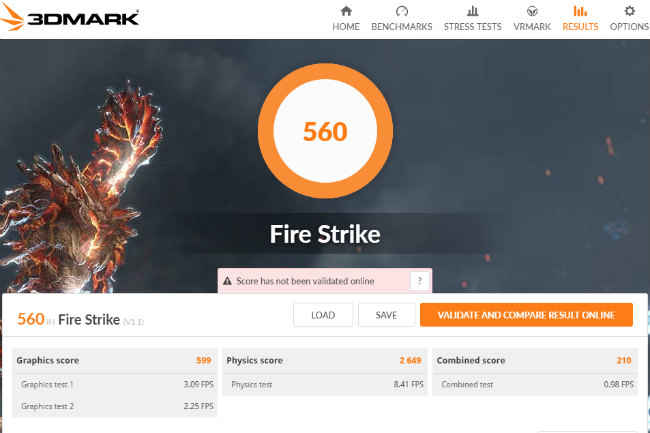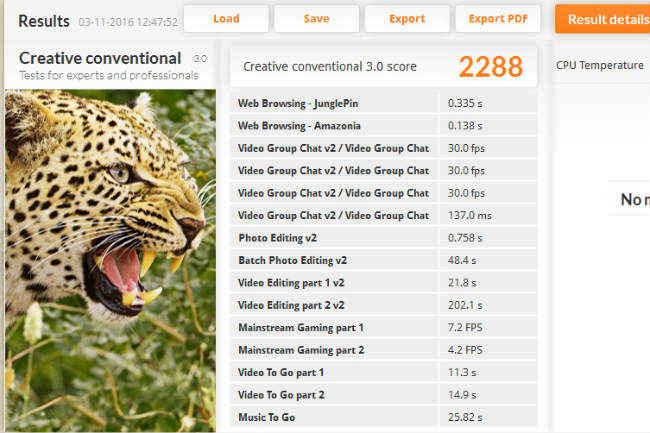 It performs at par with most laptops in the this price bracket, but is faster than convertible laptops like the Dell Inspiron 11 3000 series, which sells at the same price.
Audio quality via the two bottom mounted speakers isn't great, plus you would need a really silent room if you want to listen to those speakers.
Battery: Not enough
There's a lot of room for improvement here. While the Ideapad 310 does lasts longer than its predecessor, it's still not great. I got about 4 hours worth of battery life on a single charge, while using the device as my daily driver. As mentioned above, this includes some FHD video playback, frequent video conversion, browsing and using some Office apps like Word and Excel.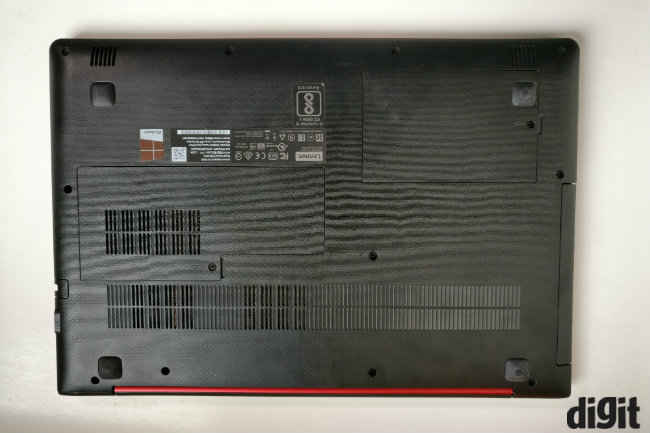 Bottomline
The Lenovo Ideapad 310 just works for the everyday user. It performs well, offers one of the better keyboards in its category. It lacks a decent display and a reliable build quality. Battery life is passable, but not perfect.
At an asking price of around 35K, doesn't really offer the best value for your money, even with its 7th gen processor. Laptops like the Asus A555LF or the HP 15 notebook offer better value, and boast discrete GPUs.