VERDICT:
The InFocus Buddy (V+) is not a recommendable buy unless you can live with the compromises and require a 13.3-inch display under a 15K budget.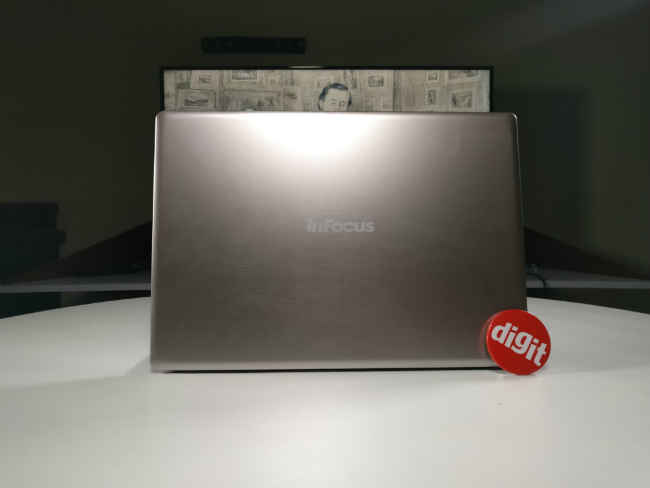 Design and Build: Hollow beauty
At first glance, the InFocus Buddy (V+) looks quite good. We received the Champagne Gold variant of the laptop and while I don't particularly like the colour, it is also available in Silver. As the price dictates, the laptop is made out of plastic and not a very good quality one at that. One big complaint I have with the laptop is the amount of flex it showcases in all panels. While I can understand that at such a low price, body flex is almost irremovable, but the level of flex in the keyboard is little short of abysmal. As for the design, the top panel as well as the keyboard bay have a glossy finish which attract fingerprints. The bottom panel uses a single piece plastic cover and has four rubber feets, which provide ample grip when the laptop is kept on a table.
Keyboard and ports: Compromise
Typing on the keyboard with a certain degree of flex was not a good experience to start with, however the island style keyboard layout is very similar to Asus'. The pitch is fine and keeping the price in mind, so is the key depression. The only thing that stands out in the mix are the two top and bottom arrow keys, which are crammed into each other to save space.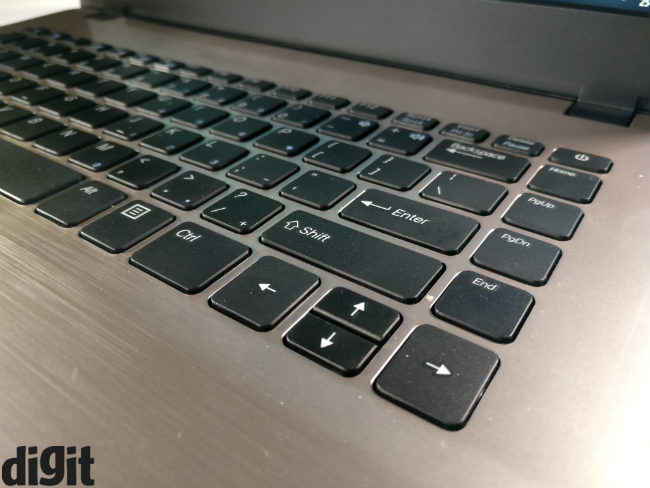 On the ports front, InFocus Buddy (V+) offers all the basic ports one would require with the exception of an ethernet port. Other than that, there are two USB 3.0 ports, one SD card slot, one HDMI out and a headphone-mic combo jack. Both the USB ports lie on the right side of the laptop and once I connected a keyboard and mouse to both these ports, there were no ports left to plug-in an external drive to it.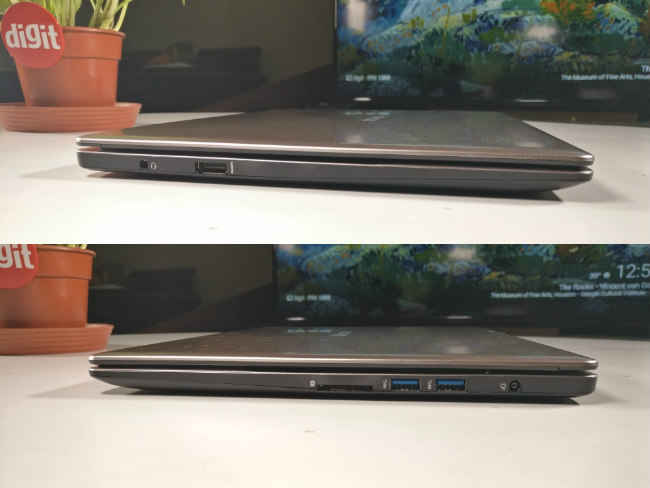 Touchpad: Just unusable
While I am more or less okay with the shabby keyboard, as I have seen worse laptop keyboards, the touchpad on the InFocus Buddy (V+) is the worst. Firstly, the touchpad is quite small, it should have been placed beneath the spacebar and then extended towards the right. As for the touch response, I can only describe it as frustrating. Forget gestures like two finger scrolls, the touchpad is not able to handle the simple select, drag and drop and even double tap correctly. The success rate I was able to achieve was 2 out of 10 at best. Trackpads or touchpads on laptops are generally available in two kinds of finishes, smooth or textured but the one on the InFocus Buddy (V+) was quite rough.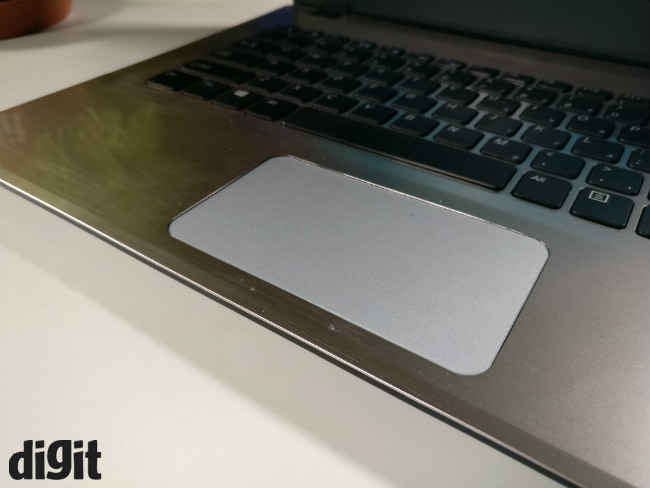 Display: Just the right size
A 13.3-inch display is not too small for movie watching and not too big for your backpack, it is just right size. The InFocus Buddy (V+) does offer one, but apart from the size, it is an average display. Now, you have to keep in mind that being a budget laptop, the hardware is a bit restrained but I think, the brightness of the display could have been better. The viewing angles also aren't good enough but as far as budget laptops go, this will do just fine. One thing which does fall in the pros section is that the display is matte and not glossy which means, reflections are kept at minimum. There is some visible bleeding as well, but that is a compromise which you have to make currently when buying a low budget laptop.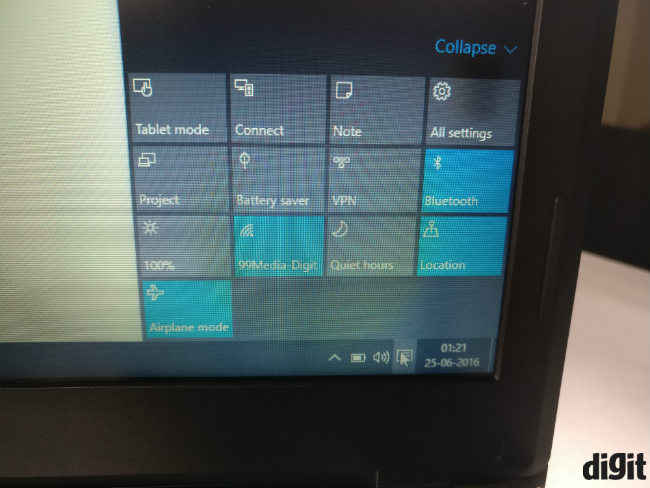 Performance: Only for browsing and Word
Equipped with an Intel Celeron N3050 processor and 2GB of RAM, the InFocus Buddy (V+) manages to work on the browser as well as on productivity apps such as word, simultaneously. However beyond that, the use case of this laptop is pretty limited as the processor is not that powerful. For example, it can stream and play HD content but it had trouble playing my test 10GB 1080p file. I also encountered lag while browsing with 10 tabs open and with 5 active extensions in Chrome. Overall, the laptop can handle simple media tasks and light browsing tasks but beyond that it runs out of steam
Another thing to mention is the low storage space. The 32GB of internal storage is just not enough for daily usage. InFocus tells us that the storage can be upgraded using SSD but that would mean buying a 15K laptop and then buying extra storage for more money.
Battery life: adequate
At an average on full charge, the InFocus laptop gave me around 5-6 hours of usage time. Streaming HD content or playing a small 2GB 1080p video file meant sacrificing an extra 30 minutes of battery life. However, during my testing the laptop never dropped below 4 hours of usage time.
Bottomline
The InFocus Buddy (V+) is a small and stylish laptop which can handle day-to-day productivity and browsing tasks. However, it doesn't like to be pushed further. Everything about this laptop is either average or just below it, be it fit or finish or the performance. It's Achilles heel is the touchpad and you can definitely get better performance around 20K. However, if you can work with compromises and a 13.3-inch display is what you need at 15k, the InFocus Buddy (V+) might be your only option.