Gigabyte BRIX GB-BXBT-2807 detailed review
Having tested one of the higher-end BRIX SKUs and also one of the lower end SKU's, we have been keeping a keen eye on these Mini-PCs. And the GB-BACE-3000 is yet another budget BRIX from Gigabyte's stables. Earlier we'd tested a similar N2807 variant in terms of the processing capabilities.
Like all Mini-PCs, this too does not come with any RAM modules or storage devices installed. Although, you can find quite a few sellers online who offer assembled kits so that you don't have to worry at all. One drawback that this particular unit has over other Mini-PCs in the same price segment is that it only has one RAM slot. Which causes a slight drop in performance since you don't get dual channel performance.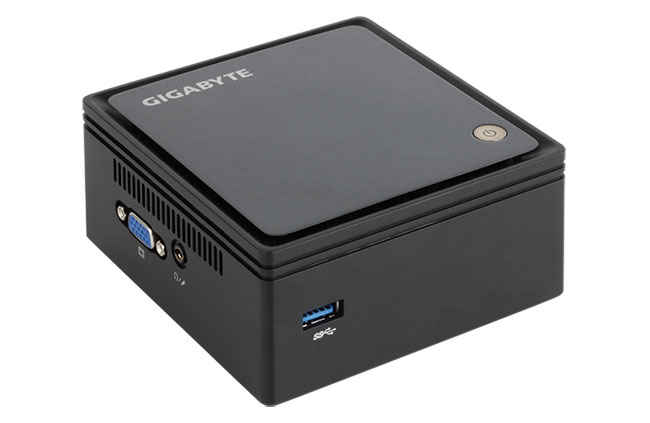 The device is definitely well-built, as were the others. The mounting cage for your hard drive or SSD is quite rigid and has a pretty thick layer of thermal gap filler so your storage drive won't rattle around. The GB-BACE-3000 features a fanless design so there's a meaty heatsink on the underside of the PCB which covers more than 80 per cent of the surface and there are any matte black fans out there, then you've got something forward to look to.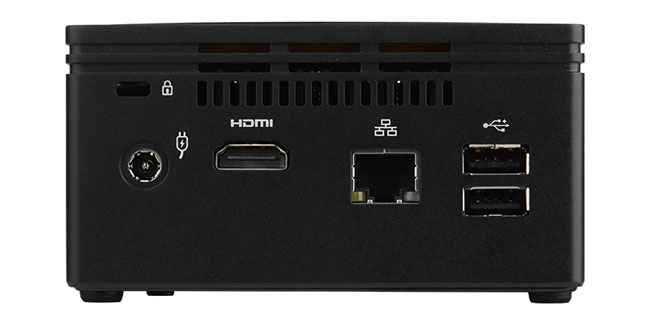 The closest devices in terms of performance that we've seen are the ASRock Beebox (N3150 variant) and the MSI CUBI (N3205U). The Gigabyte GB-BACE-3000 is built to last and runs a little warm to the touch but is really silent thanks to the fanless design. Single channel memory does put it a little behind the competition but the device is priced to compensate for that.
Specifications
CPU: Intel Celeron N3000 up to 2.08 GHz
Memory support: 1x 1333 MHz DDRL upto 8 GB
LAN: Realtek Gigabit Ethernet
Audio: ALC255
Display Ports: VGA, HDMI
I/O: 4x USB 3.0, 3.5 mm audio I/O, MicroSD card reader
Dimensions (LxWxD): 56.1 mm x 107.6 mm x 114.4 mm
Warranty: 3 years
Contact
Gigabyte Technology (India) Pvt. Ltd.
Phone: 022-40633222,
Email: sales@gigabyte.in,
Website: www.gigabyte.in

Mithun Mohandas
While not dishing out lethal doses of sarcasm, this curious creature can often be found tinkering with tech, playing 'vidya' games or exploring the darkest corners of the Internets. #PCMasterRace https://www.linkedin.com/in/mithunmohandas/