Dell Latitude E7250 detailed review
Sandwiched between the Vostro, at the lower end, and Precision, at the higher end, is Dell's Latitude series of laptops, built for businesses who desire an uncompromising notebook that gets the job done. To that end, the Latitude E7250 is a pretty good high-end business laptop, with quite a few hits and misses.
being a looker, drive them out of the window, because it's every bit a dull and boring business notebook – very similar to the Lenovo ThinkPad X1 Carbon we've reviewed this month. It has a carbon fibre screen lid, and a magnesium alloy chassis to make the Latitude E7250 rugged and super slim at the same time. For its 12.5-inch form factor, the notebook weighs only 1.25 kg – only the Toshiba Portege Z30T-A weighs lower at 1.18 kg among business laptops we've tested in the recent past. Solid screen hinges do a great job of securing the notebook when its closed, and this makes the Dell Latitude E7250 incredibly easy to carry around – its lightweight ensures it can be tucked away in even the smallest of backpacks.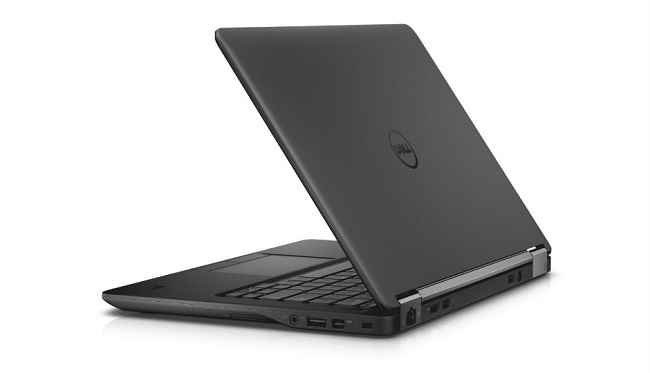 Apart from its tiny form factor, we like the Latitude E7250's matte screen surface – a rarity on notebooks these days – which, in our opinion, is ideal for business notebooks that don't emphasize on multimedia and keep away glares. However, its performance isn't quite the best, as its brightness reads at 184.3 cd/m2 in our Spyder tests, and its contrast ratio is just disappointingly low. Its onboard audio is at par with the ThinkPad X1 Carbon's at mid volume, and alright for personal entertainment or video conferencing in a boardroom. The HD webcam is nice for video conferencing on Skype or Google Hangout, and its microphone is a little oversensitive to any sound in its vicinity.
The notebook doesn't spring any surprises as far as its core performance goes. It sports an Intel Broadwell Core i5 chip which isn't as high performing as the ThinkPad X1 Carbon's Core i7, but paired with oodles of RAM and a 128GB SSD, it manages to do a good overall job in executing day-to-day tasks. However, due to its low weight, it only packs in a 3-cell battery, which lasted only 2 hours 46 mins in our high performance battery test – lower than the Portege Z30T-A which weighed in similarly. At a conservative battery plan, one can hope to extract just a little over 4 hours of battery backup on a single charge. Of course with a docking port, a battery extension can be slotted in (if required, at extra cost). So yeah, the Latitude E7250's performance is good, but not great.
The Latitude E7250's keyboard is different from the ThinkPad X1 Carbon's in terms of layout and key size, but it performs equally well, which was a big surprise. The small backlit chiclet-sized keys are easy to get used to and great to type on, and its large touchpad with dedicated mouse buttons are a joy to interact with. As a combination, the Latitude E7250's compact keyboard and touchpad work extremely well, better than quite a few larger form factor machines we've reviewed in the recent past in fact.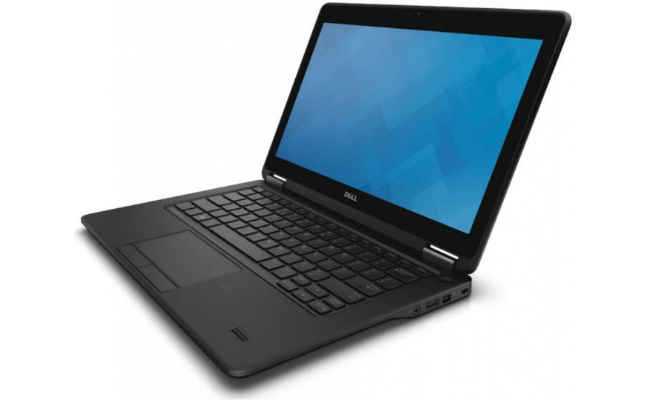 Of course, another important thing to note about the Dell Latitude E7250 is it comes with the 5th generation of Intel vPro security and management features, including (and not limited to) enhanced wireless connectivity (displays), hardware SSD encryption, active and remote management capabilities, and then some. All of this is music to any self-respecting business establishment's ears that wants to deploy the Latitude E7250s in its workforce.
The Dell Latitude E7250 may not be as glamorous as the ThinkPad X1 Carbon or Toshiba Portege Z30T-A, but it is a solid, dependable machine all the same, with some unique offerings for businesses that may be interested in them.
Dell Latitude E7250 Key Specs, Price and Launch Date
| | |
| --- | --- |
| Price: | |
| Release Date: | 02 Jul 2018 |
| Market Status: | Launched |
Key Specs
OS

Windows 10 Pro

Display

12.5 MP | NA

Processor

Intel Core i5-4200u | NA

Memory

512 GB SSD/8 GB NA