Acer Aspire E5-511 Review: Scores an ace in battery life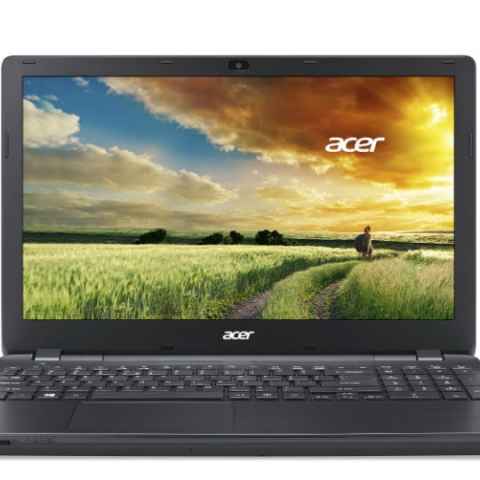 DIGIT RATING
61 /100
design

60

performance

58

value for money

65

features

60
PROS

Long battery life
M-Disc technology in Optical Drive
CONS

No separate mouse buttons on touchpad
Avergae performance
Verdict
A chiclet-styled keyboard, a simple look and a 15.6 inch screen make this laptop a worthy contender for your money. Overall, The Acer E5-511 is a good everyday machine with an excellent battery life but beyond that the laptop dosen't do much.
Acer Aspire E5-511 detailed review
Acer's Aspire E5-511 is a full-on budget laptop that both excites and underwhelms. For a 15-inch laptop, the laptop is too plain jane with a dark gray look, and its screen (despite being matte) has a slight glossy surface which leaves fingerprint smudges. Beyond aesthetics, the laptop is built well, and it shows while handling it.

The laptop has a nice chiclet-styled keyboard which is a pleasure to type on, and the dedicated number pad is definitely an added bonus. But its single slab touchpad takes time getting used to - there are no separate mouse buttons to click assuredly either, which is a pity. The laptop has a 720p HD webcam for pretty good video chats, apart from nice onboard audio.

While the Aspire E5-511 doesn't glitter in terms of its performance - after all it comes with a Pentium processor - it does enough to keep basic users happy. Watching YouTube videos, listening to music, working on productivity apps, and nothing more. Its optical drive comes with M-Disc technology, which claims to offer great data longevity on supported media. But hands down the Aspire E-511's greatest feature is its stunning battery life, which lasted over 6 hours in benchmarks. That's head and shoulders above many of its more expensive competitors. For this trait alone, the Aspire E5-11 is worth considering.

Specifications

Screen: 15.6-inch, LED, 1366x768
CPU: Intel Pentium N3530 @ 2.16GHz
RAM: 2GB
HDD: 500GB 5400rpm
Graphics: Intel HD 4400
Optical Drive: DVD RW with M-Disc technology
Wireless: Wi-Fi 802.11n, Bluetooth 4.0
Connectivity: Gigabit Ethernet, SD Card slot, VGA, HDMI, 1 x USB 3.0, 2 x USB 2.0

Jayesh Shinde
Cower, puny human, for I am Big Daddy! The ground rumbles beneath my feet, the very air you breathe resonates to my primal roar. Mere mortals, I am the scourge of the n00bs, destroyer of worlds. Fear my might, tremble in my presence.