VERDICT:
For the ₹2000 price point the Tekfusion Twinwoofers M 2.0 offer great value. You get a solid performing in-ear headphone that looks nice, sounds decent and feels durable. Compared to the older Twinwoofers, the bass is subduded, which is in fact a good thing. The M 2.0 updated variant concentrates more on delivering a balanced signature than a purely bass heavy one as before.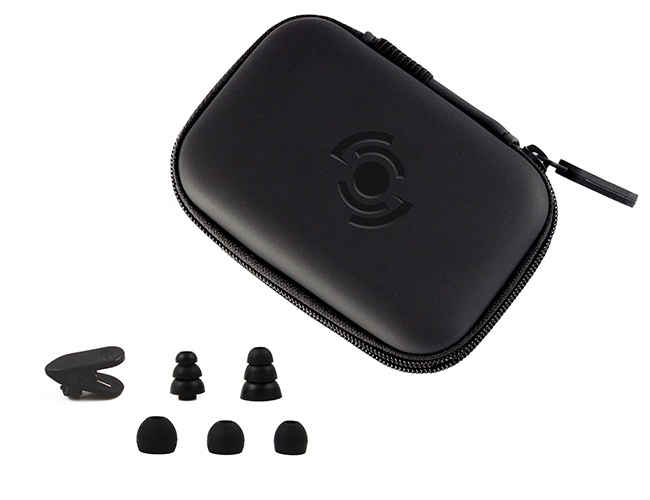 Build & Design
The Twinwoofer M 2.0's chassis is crafted out of aluminum. The headphone housing looks fairly nice with their matte black finish and silver accents. The cable has a braided core with an outer protective polymer sheathing. There is an in-line single button remote with mic. The cable remains remarkably tangle-free and at the same time manages to coil up easily for easy stowing. The hard case that it comes with is fairly roomy and serves its function well. Bundled with the in-ears you get a shirt clip and a variety of ear tips including two sizes of triple flange ones.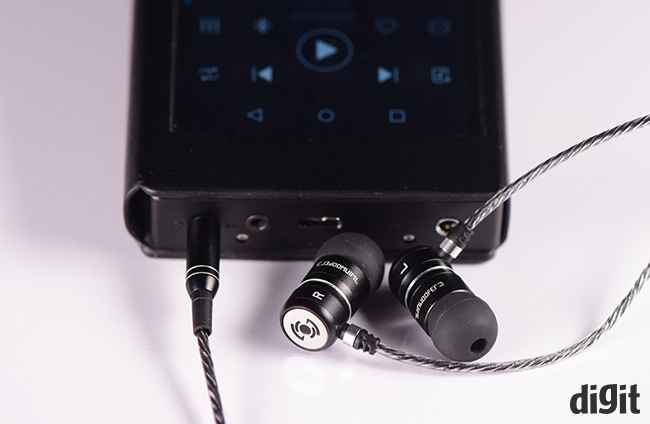 Features & Performance
In terms of features, there isn't much to talk about since the Tekfusion Twinwoofers M2.0 are your regular standard fare in-ears. A remote with volume control would've been nice but what you get is a single button pod with mic. As for performance, the Twinwoofers M 2.0 go head to head with the another similarly priced in-ear headphone we reviewed recently – the SoundMagic E10C.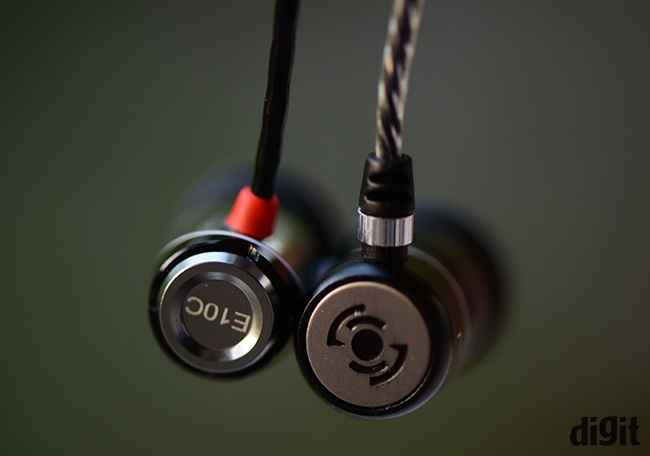 The two similarly priced in-ears were also similar in their aural prowess. Well, what's review without the challenge of unearthing nuance right? Straight off the bat, you can tell that the Twinwoofers M 2.0 has good bass. Well, good in the sense of quantum atleast if not accuracy. EDM sounds distinctly better on these than the E10C. Unlike the tuning of the first Twinwoofers which quite frankly, overdid the bass, these seem more balanced in their tuning (far from neutral though). Where it falls ever so slightly behind the E10C in delivering finer detail, it makes up for it by giving a more well-rounded mid-range. And of course, bass enthusiasts will appreciate the bump on the low end too. Thankfully both headphones returned subtle differences on our guitar driven, instrument dense tracks. On Pull Me Under by Dream Theater the rising bass pattern which comes at the 3:16 mark along with Labrie's soaring lyrics, was reproduced much better on the Twinwoofers. However, the tiebreaker of sorts was delivered by our new entrant to the test tracks – Ed Sheeran's Shape Of You (man that song's catchy!). The point where the pipe drum kicks in (timestamp 1:50) is when Twinwoofers M2 inches ever so slightly ahead.
Specifications
Impedance (ohm) – 32 Ω | Frequency response – 20-20kHz | Cord length (m) – 1.3m | Weight (in grams) – 26g | Driver diameter (mm) – 13mm | Sensitivity – 105 dB/mW | Type (balanced armature/dynamic) – Dynamic