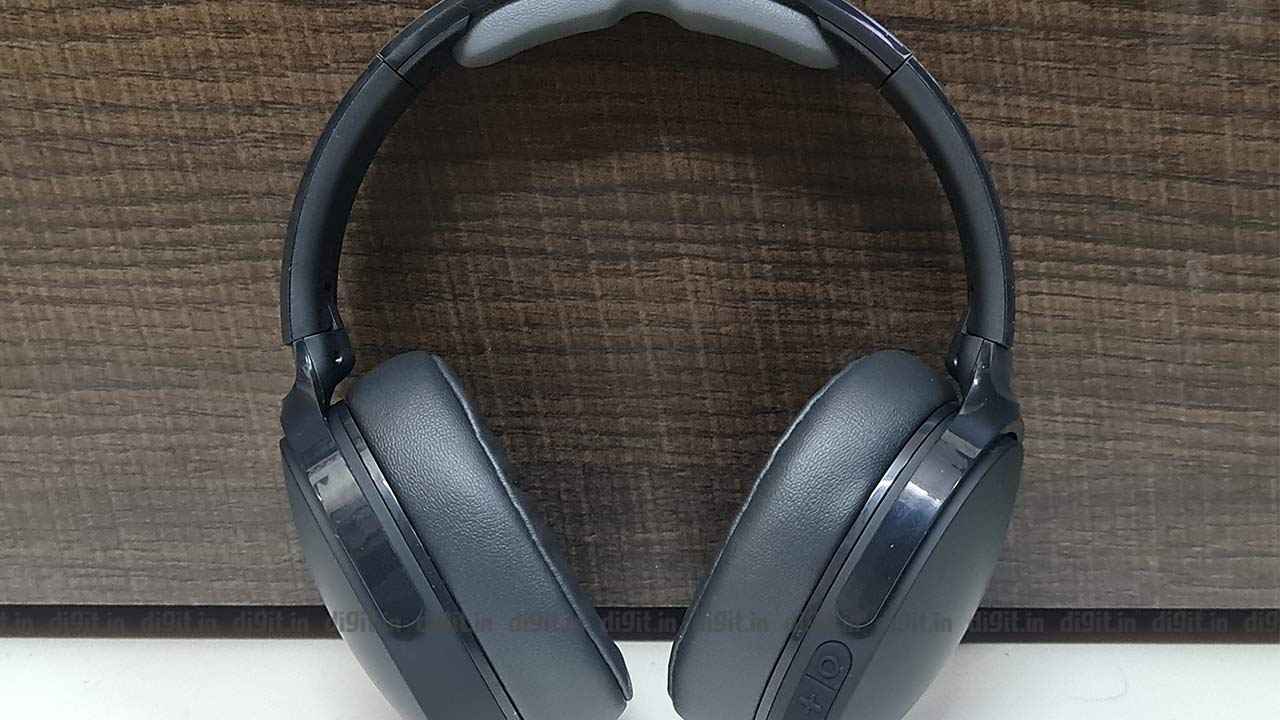 VERDICT:
The Skullcandy Hesh ANC is a pretty decent purchase at Rs 10,999. If you're someone looking for a pair of headphones that come equipped with ANC, have a good battery life, and decent sound quality without breaking the bank, these are good headphones to consider.
Skullcandy has grown to become one of the most recognisable audio brands across the globe, that is primarily associated with providing bass-forward headphones and earphones. In this review, we are checking out the Skullcandy Hesh ANC, a budget pair of Active Noise Cancellation-enabled over-ear wireless headphones, priced at Rs 10,999. They are the cheaper variant of the Skullcandy Crusher ANC headphones which we reviewed in the past. Let's see how the Skullcandy Hesh ANC fares in our review.
Build and comfort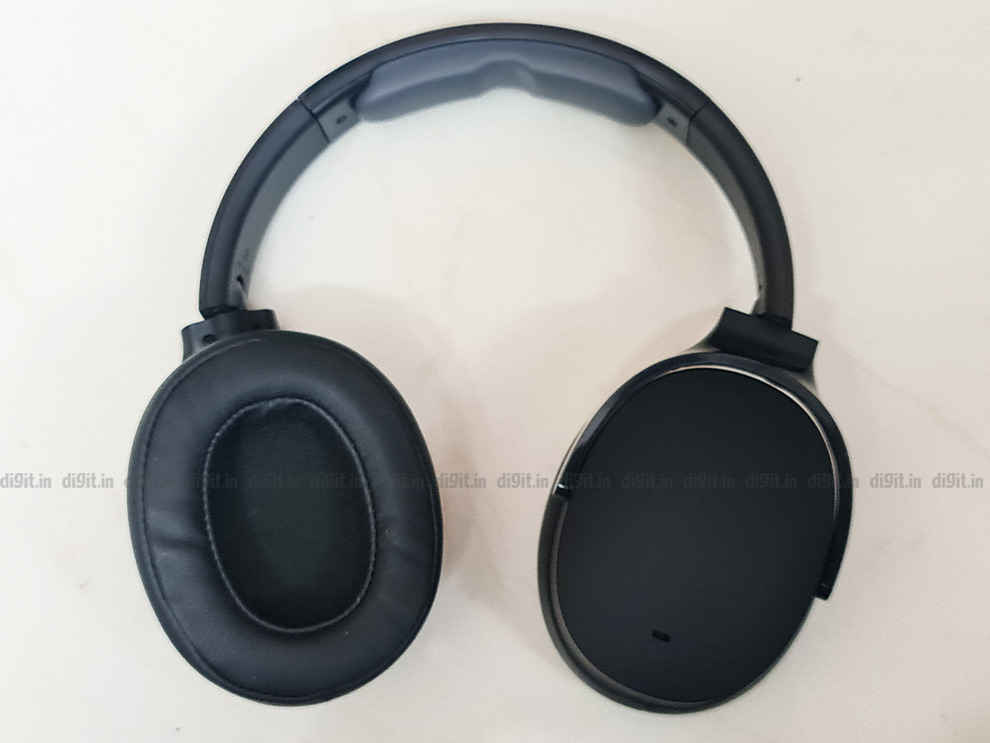 The Skullcandy Hesh ANC comes in two colour options – True Black and Mod White. We received the former for review which sports a rather Plain Jane look. The white variant, on the other hand, is more interesting visually with its dual-tone design. The headphones are made out of plastic and have a mix between matte and glossy texture which provides some variation to the otherwise monotonous look.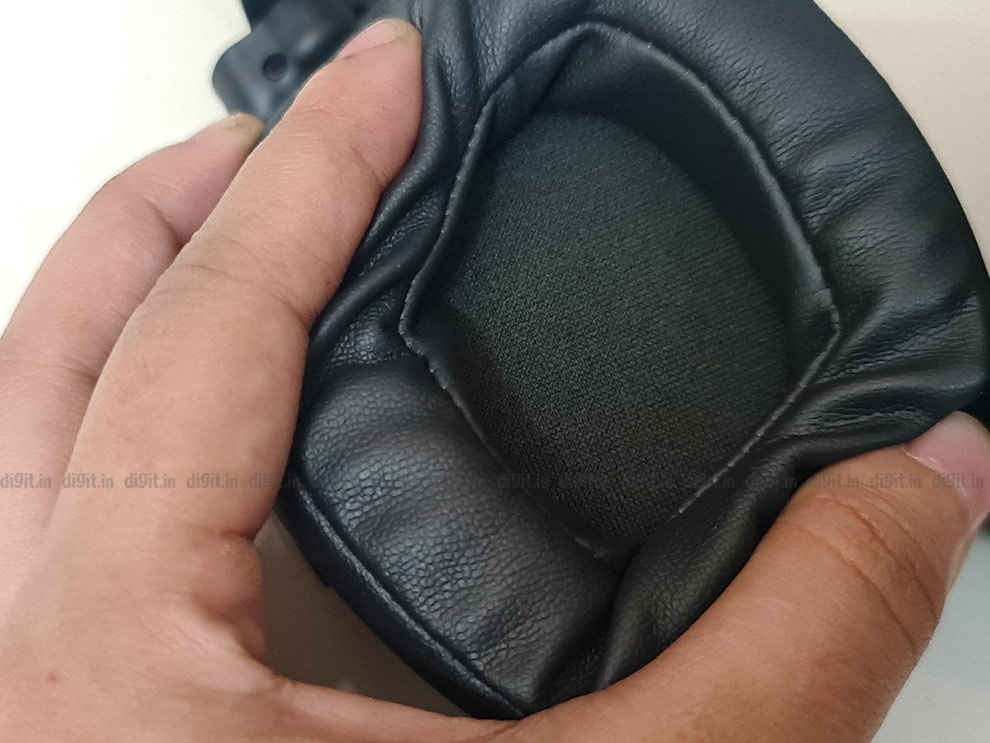 The ear cups are soft to the touch and are extremely comfortable to wear since the pads are made out of memory foam. The headband, on the other hand, is a bit too thin for our liking. Wearing the Hesh ANC for hours, we didn't experience too much discomfort, although the lack of thick padding on the headband did create a slightly uncomfortable hotspot on the top of our head, during testing.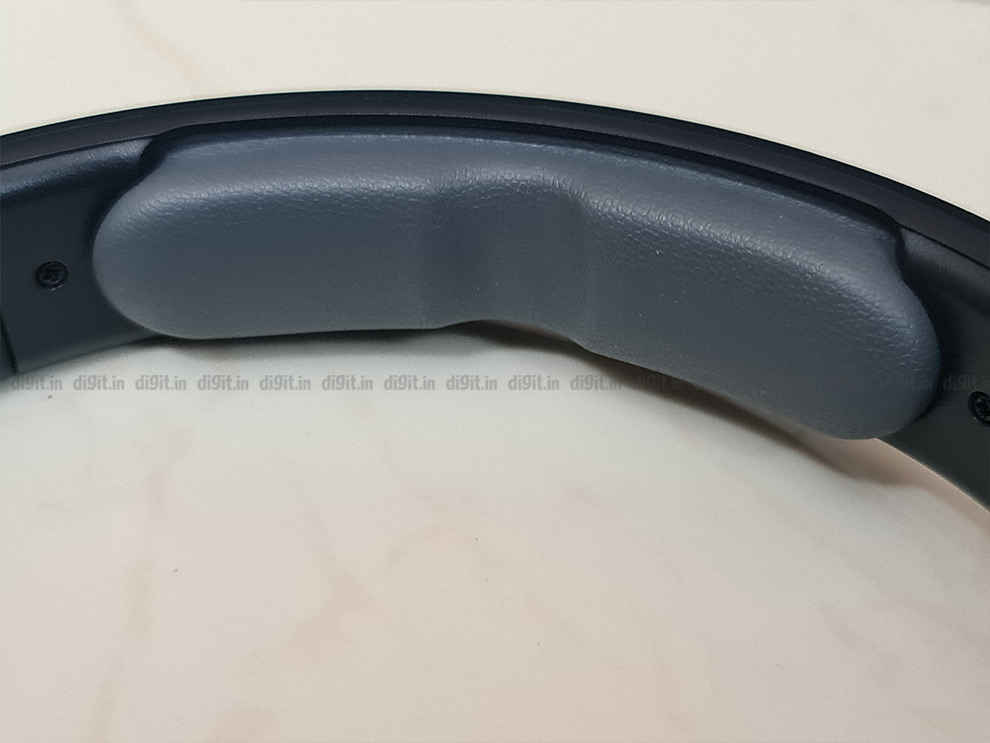 The Hesh ANC features a collapsible design where the earcups can be folded inwards to make them easier to carry around. Skullcandy has also included a carrying bag for the headphones, albeit a pretty thin bag that doesn't seem like it will provide too much protection. The earcups can also swivel 180 degrees.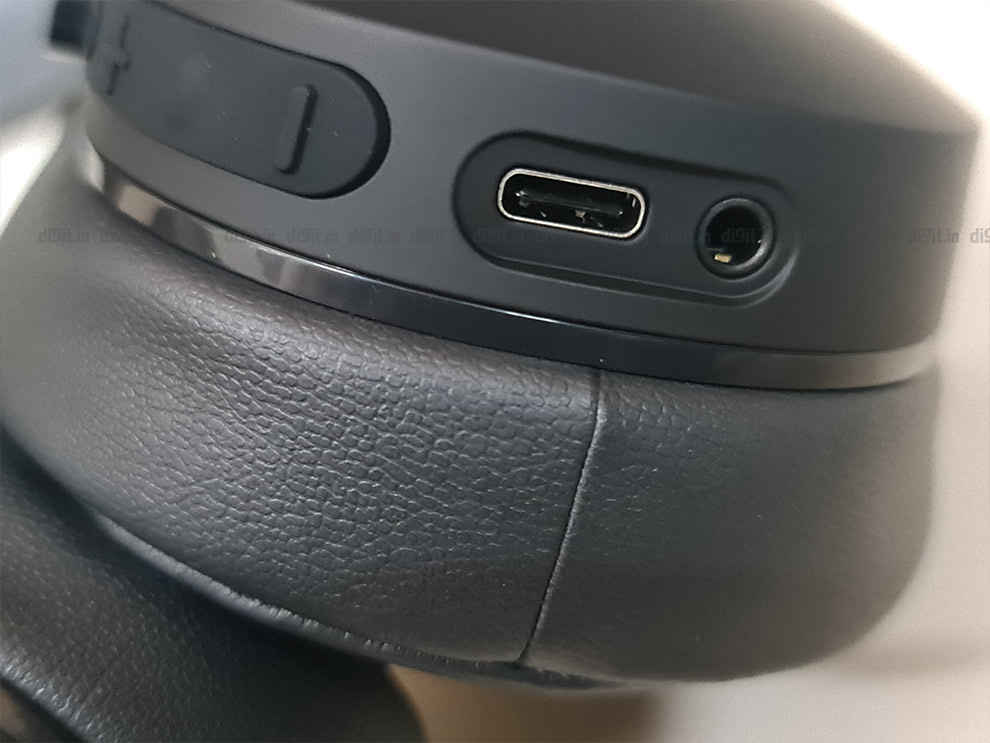 The right earcup houses all the buttons and ports. On the bottom, there's a USB Type-C port for charging and a 3.5mm audio jack for wired usage, which is pretty handy if the battery dies out. Just above you have all your controls including a pause/play button, a plus and minus button for volume control and skipping tracks, and an ANC/Ambient Sound control button. You can even summon the voice assistant using these controls. The buttons are well-placed, easy to use and have a sufficient amount of tactility.
Active Noise Cancellation and other features
One of the most eye-catching features of the Skullcandy Hesh ANC is Active Noise Cancellation. It is refreshing to see a pair of headphones just over 10K sporting ANC. Not only that, but the headphones also come with Ambient Sound, that allows background sound inside. Now, the ANC cannot really compete with the heavyweights in the Bluetooth headphones segment such as the Sony WH-1000XM4, Shure Aonic 50, and the Bose NC 700. However, the ANC performance is perfectly acceptable for this price range. The headphone manages to muffle low, constant sounds pretty convincingly, however, it doesn't do well with human voices, high-speed fans, mechanical keyboards, and other mid-high range sounds.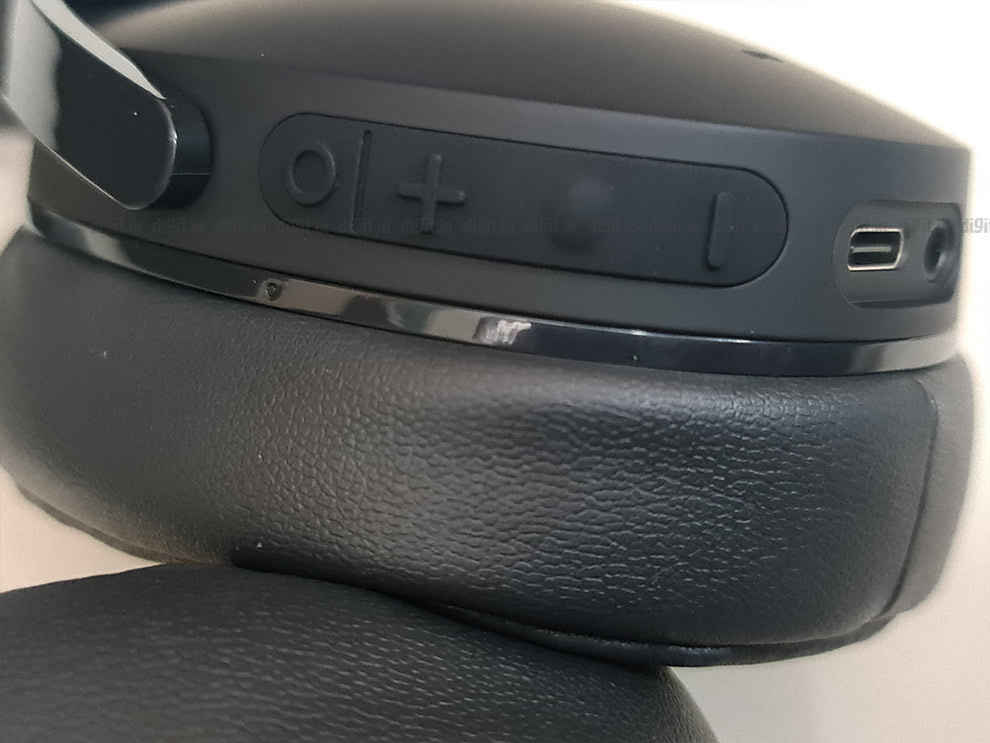 The Ambient Sound Mode is pretty decent as well, with the headphones audibly amplifying the surrounding sounds. It does sound a tad unnatural at times, but it's not something most people will find too jarring.
The headphones are powered by Bluetooth v5.0 and have an effective wireless range of about 10m (33 feet). In real-world testing, we found that the headphones stayed connected to the source device even if we moved to the next room. However, if you go behind a wall, the connection is severed.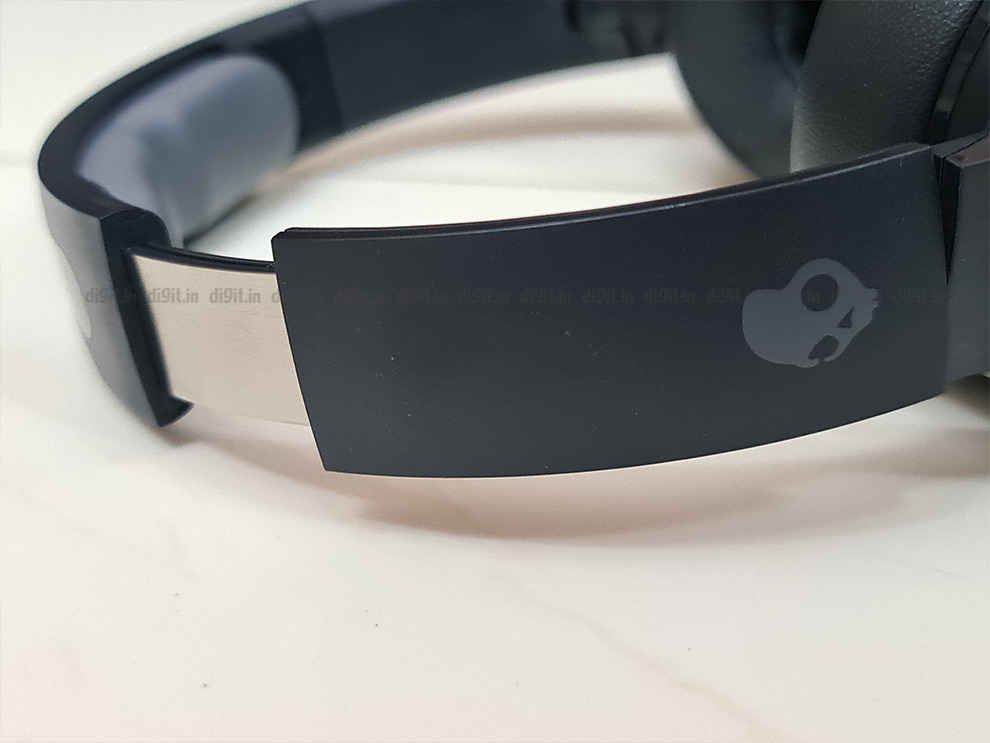 The Hesh ANC does miss out on some features such as an IP rating, multi-connect, and auto-pause/play. At this price range though, we can forgive Skullcandy for skipping these features. However, one feature we sorely missed that we wish Skullcandy had incorporated was app support. The headphones don't come with app support, so you don't get access to an adjustable EQ to change up the sound profile as per your preference.
Performance
Moving onto the sound quality, the Skullcandy Hesh ANC comes with a bass-forward sound profile that adds an extra oomph to genres such as hip hop, EDM, rap, and Bollywood. No surprises there. Although, keep in mind that if you activate ANC when listening to music, the punchiness of the bass will be taken down a few notches. So, if you do prefer toned-down bass to listen to the intricacies in the mids and vocals more clearly, you could turn on ANC to tame the bass response.
Even with ANC off, however, the bass response is not overwhelmingly boosted and the mids and vocals aren't shrouded completely by it. There's slight auditory masking in the mids in bass-heavy tracks such as bad guy by Billie Eilish but it isn't extremely jarring. Vocals are pretty clear, for the most track, apart from tracks such as Selkies by Between the Buried and Me, which features a ton of instruments that veil the vocals slightly. The headphones support SBC and AAC codecs, which is acceptable at this price range. The highs are decent enough as well, although, they can be slightly tinny at times.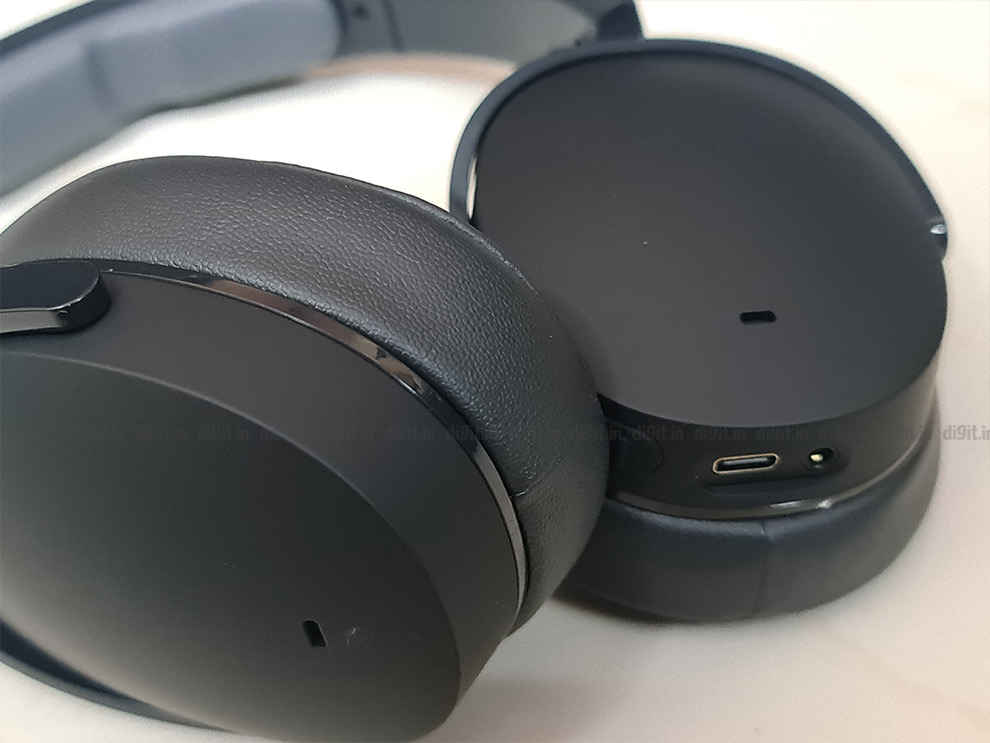 Coming to instrument separation and imaging, the Hesh ANC does a decent job at both. In Hotel California by The Eagles, the instruments are placed in the stage pretty accurately and sound distinct from one another. The soundstage is sufficiently wide as well, which is pretty evident when you hear something like Hunter by Bjork.
Overall, the Skullcandy Hesh ANC has pretty decent sound quality and we liked it better than the Sony WH-XB900N since the latter has an abysmally exaggerated bass response which tramples the detail and quality of the mids. The microphone quality is pretty decent as well for phone calls, although the headphones do let in some amount of ambient noise into calls.
Battery life
Sporting a battery life of 22 hours with Active Noise Cancellation turned on, according to Skullcandy, these headphones have a pretty impressive battery life, especially in this price segment. In our testing, we recorded 20.5 hours of total battery life with ANC turned on and the volume set to about 80 per cent. If you turn off ANC, the headphones will easily last north of 25 hours, which is pretty decent. We needed to set the volume higher than usual since the headphones aren't loud enough around the 60-70 percent mark.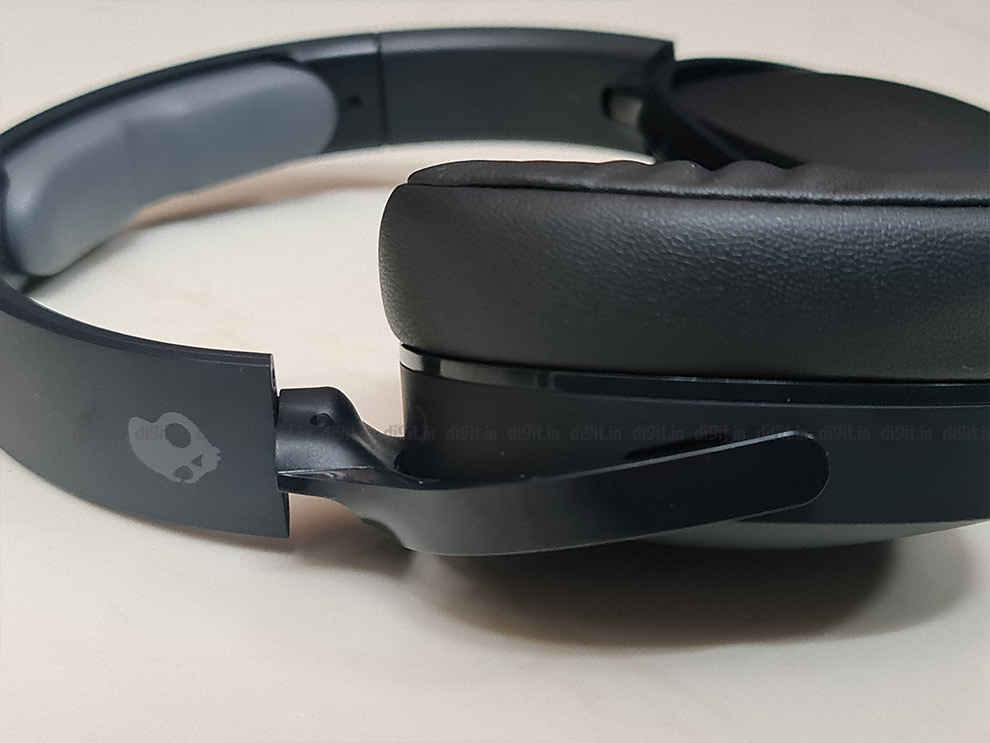 The Skullcandy Hesh ANC also comes with Rapid Charge where a 10-minute charge will get you a whopping 3 hours of playtime! This is extremely useful in scenarios where you need to rush out somewhere with your headphones but are running low on battery. You can easily top up these headphones within minutes to give you a decent enough playtime. Also, you can use the headphones with the audio cable as a wired headset in case your battery does run out.
Verdict
The Skullcandy Hesh ANC is a pretty decent purchase at Rs 10,999. If you're someone looking for a pair of headphones that come equipped with ANC, have a good battery life, and decent sound quality without breaking the bank, these are good headphones to consider. Bass lovers, especially, will enjoy the punch and thump in the bass response that make hip hop, EDM, rap and even Bollywood music sound lively and dynamic. The build quality and fit of these headphones are also pretty good for the price range, making the Hesh ANC a pretty good budgetary purchase.