Mpow Swift detailed review
Things seem to be heating up a notch further in the wireless IEM space. After the Jaybird X2 and Brainwavz BLU-100 which were reviewed very recently, we now have two more Bluetooth IEMs entering the fray. The better looking one of them is the colourful Swift, made by Hong Kong based accessories manufacturer MPOW.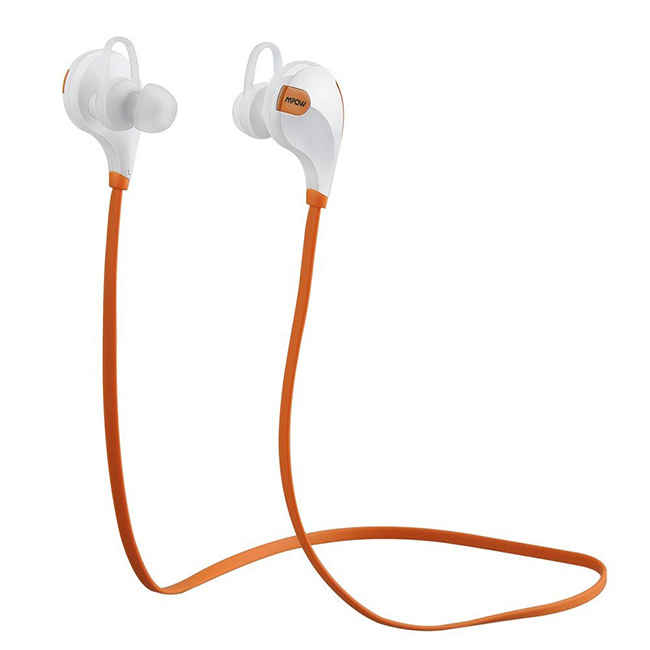 The housing on the Swift is unusually large and by no measure would you be able to call the device light. In fact the earpiece is large enough to carry a comfortably spaced volume up/down button on it. Most users will find this feature quite useful since most people aren't very fastidious about carrying normalised tracks. It's one of those features you'll use only on a few occasions, but will thank the makers when you do. The earpieces although large aren't heavy enough to be dislodged from your ear during normal activities like running, though they're not quite conducive to a vigorous bout of headbanging. Is the heft advantageous any way though?
Presumably yes. The Swift performed exceedingly well on two fronts: battery life and Bluetooth range. It has a rated battery life of five hours but in our real-world battery test, the device lasted for 5 hours and 38 minutes, which is quite commendable.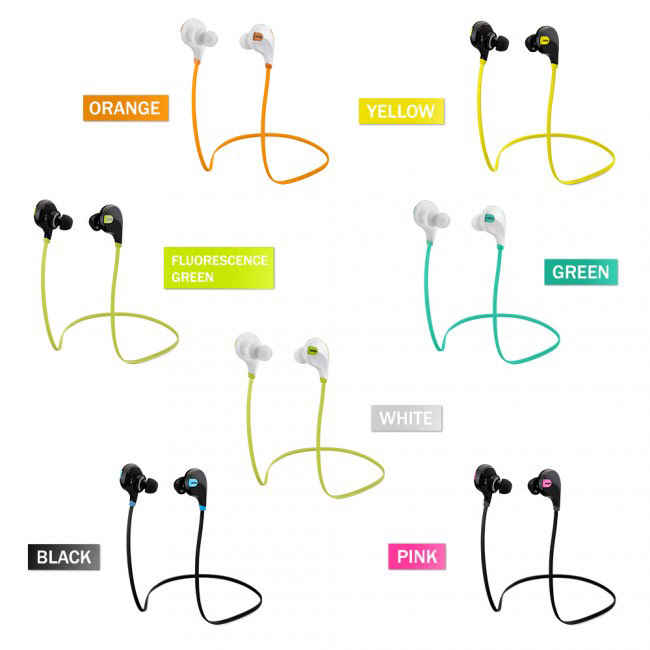 In terms of audio performance one thing was quickly apparent – the headphones are quite bass heavy. In the upper-frequency ranges there is a definite loss of detail. Take for instance on a track such as Stereo Love, you'll get some thumpy bass but the sparkly clarity you get on the Brainvawz BLU-100 isn't present. In terms of pure audio performance it exceeds the ifrogs FreeRein Reflect (the other wireless Bluetooth IEM to be featured this month) but is behind the Brainwavz BLU-100. The sound signature on the MPOW Swift is definitely on the warmer side but at the same time it means that the sound is more wholesome.
Ultimately the choice is simple: if you want bass and battery life go for the Swift. If you want more precise audio and don't mind the occasional stutter in connectivity or the diminished battery life, you'll be better off with the Brainwavz BLU-100.
Specifications
Bluetooth: V4.0
Bluetooth Profiles: Headset/hands free/A2DP/AVRCP
Range: Up to 30 feet
Rated battery life: upto 5 hours
Standby time: upto 185 hours
Charging time: 2 hours
Contact
Origin Marketing Pvt. Ltd
Email: reuben@origingames.in
Tel: +91 (022) 2883 5886 / 2880 1335