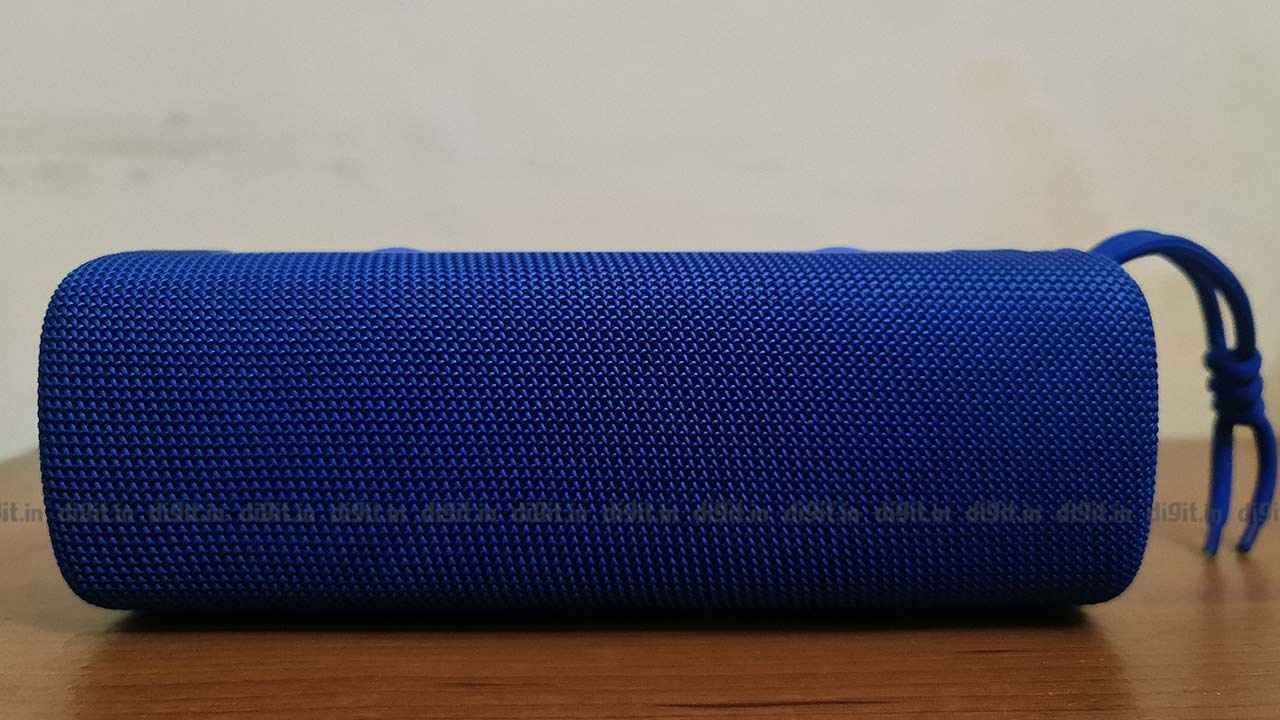 VERDICT:
With a compelling price tag of Rs 2,499, the Mi Portable Bluetooth Speaker (16W) offers good sound quality, ample bass response, and decent battery life. The build is robust as well, and the buttons have a good tactile response. You also get access to a fair number of features such as IPX7 rating, dual EQ modes, stereo wireless pairing, USB-C charging, and voice assistant.
Xiaomi is primarily known for its value-for-money smartphones across price segments, but the company also has an augmenting lineup of affordable audio products. The company launched two audio products today – the Mi Neckband Bluetooth Earphones Pro and the Mi Portable Bluetooth Speaker (16W). Here, we are reviewing the newly-launched 16W Bluetooth speaker from the company that is priced competitively at Rs 2,499. The speaker seems to offer a fair amount of features for its price, including IPX7 water resistance, 13 hours of battery life, and Bluetooth 5.0 connectivity. Let's see how it fares in real life in our review.
Build and design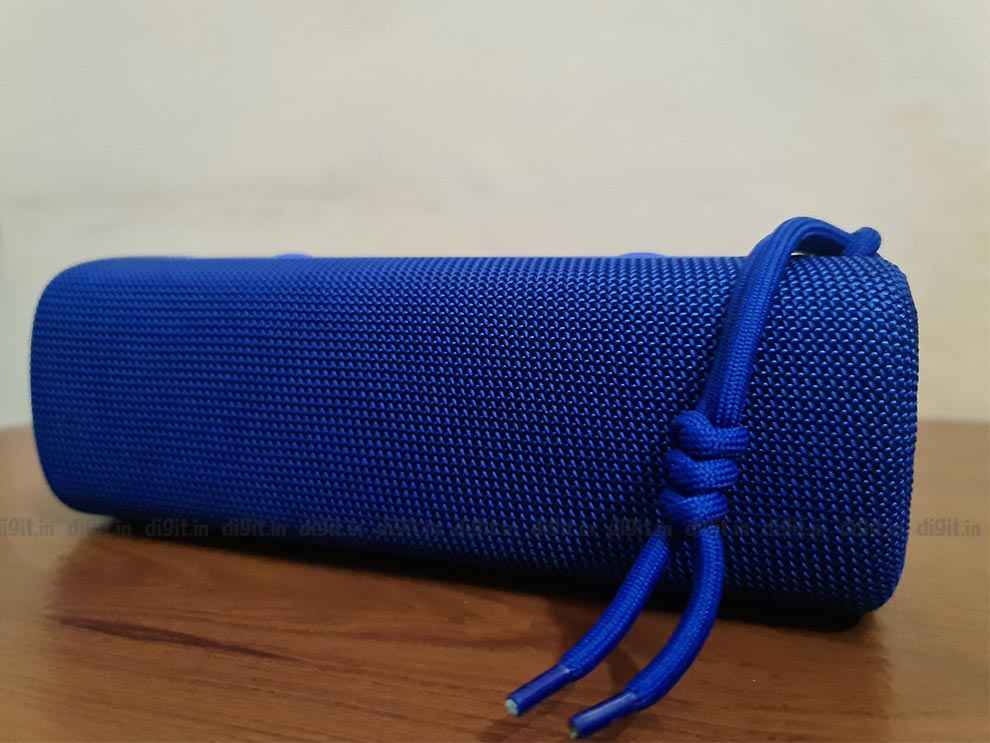 Encased in fabric, the Mi Portable Bluetooth Speaker (16W) feels extremely robust and well-built. On the top, there's a bar made up of rubber that houses all the physical buttons. The rubber buttons have good tactile feedback and are easy to press. You have a power button that needs to be long-pressed to turn on/off the speaker. If you short press this button when the speaker is on, it will read out its current battery percentage, which we found pretty handy. Double-pressing the power button also activates voice assistant on the connected device, so you can give commands to call, text, play music, and more.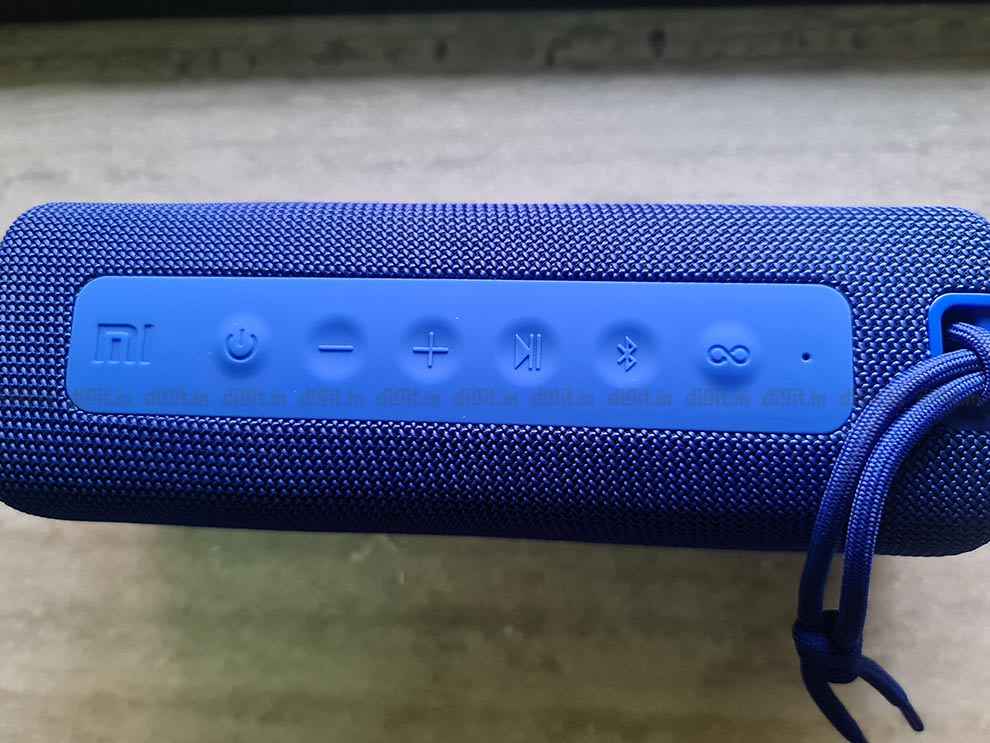 Then there's the volume up and down buttons that also double as tracking seeking buttons when you long-press them. Long-pressing the '+' button will skip a next, while long-pressing the '-' button will go back to the previous track. Next, there's a pause/play button that can also be used to answer phone calls and then we have a Bluetooth pairing button. Lastly, there's a dedicated button for wireless stereo pairing that allows you to connect two Mi Portable Bluetooth Speakers together to enjoy a stereo effect.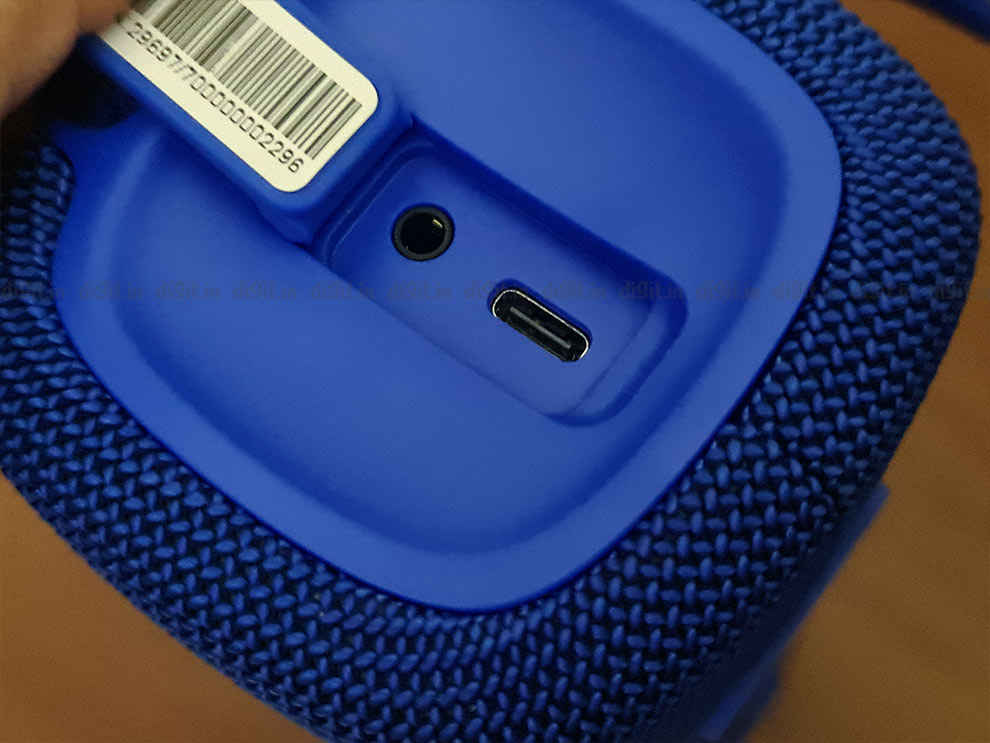 On the right, there's a strap that you can use to hold on to the speaker. There's also a rubber flap under which you have the USB-C charging port and 3.5mm AUX input socket. The rubber flap is sealed pretty tight, but this is likely to protect the ports from water damage and maintain its water resistance rating.
At the bottom, the speaker features two rubber grips that help it sit securely on a flat surface and not move about too much. The speaker is pretty heavy, weighing in at 790g. It's still portable enough to be stowed inside a large backpack and carried around. Overall, it's a well-built, robust speaker that looks pretty decent too. It is available in two colours – Black and Blue (we got the latter for review).
Features
The Mi Portable Bluetooth Speaker (16W) is a feature-laden device, especially for the sub-3K price point. Not only do you get a solid IPX7 rating for water resistance that makes it immune to splashes at the pool or in your shower, but it also comes with true wireless stereo support, where you can connect two of the Mi Portable Bluetooth Speakers to create an immersive stereo auditory experience. This is great for enjoying movies and listening to music.
The device also supports voice assistants, so you can ask questions or command the assistant to perform actions with your voice. The speaker has dual EQ modes as well where users can switch between Normal and Deep Bass modes by pressing the volume plus and pause button simultaneously.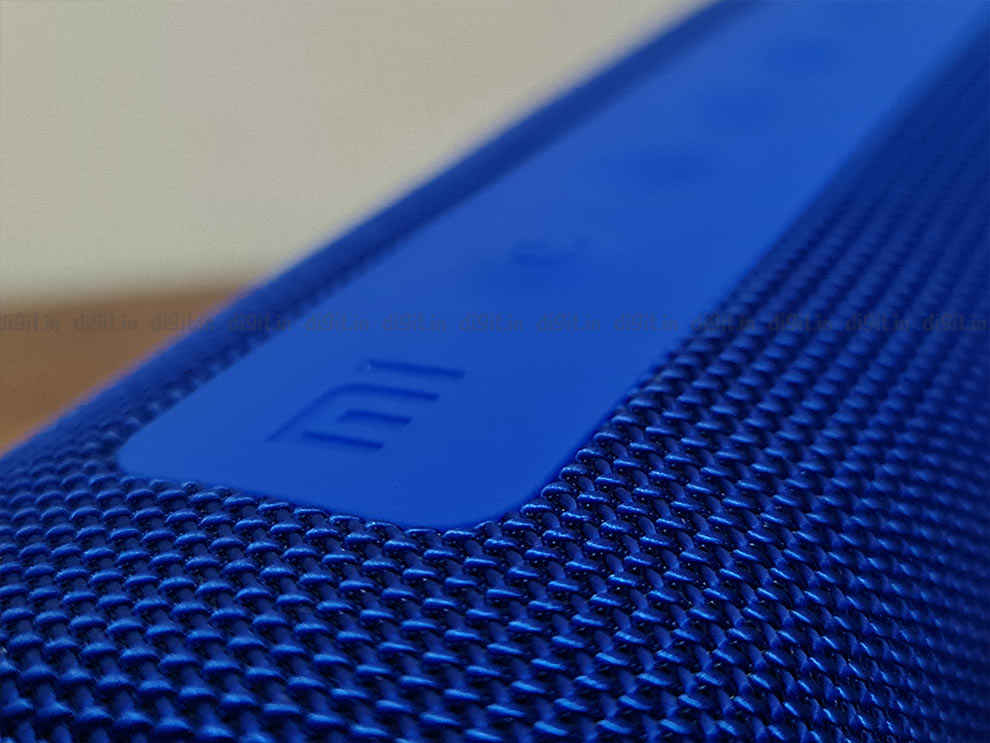 For connectivity, the speaker comes with Bluetooth v5.0 and there are no lags or stutters in the audio output. The wireless range is pretty good, we were able to control the speaker with the source device two rooms away from it. You also have a built-in microphone to take calls, which is pretty nifty.
The device's battery life is rated at 13 hours of playtime on a single charge. In our testing, the speaker lasted about 11.5 hours on a single charge before we had to reach for the USB-C charging cord. The device charges back up to full in about 4 hours, which is on the slower side of things.
Performance
Featuring two 8W drivers, the Mi Portable Bluetooth Speaker (16W) gets quite loud. The sound emanating from the speaker is room-encompassing and enough to even fill large rooms adequately. There's no 360-degree sound but that's unrealistic to expect at this price point. Now, coming to the dual EQ modes, there was a very small discernible difference between the Normal and Bass Boost modes.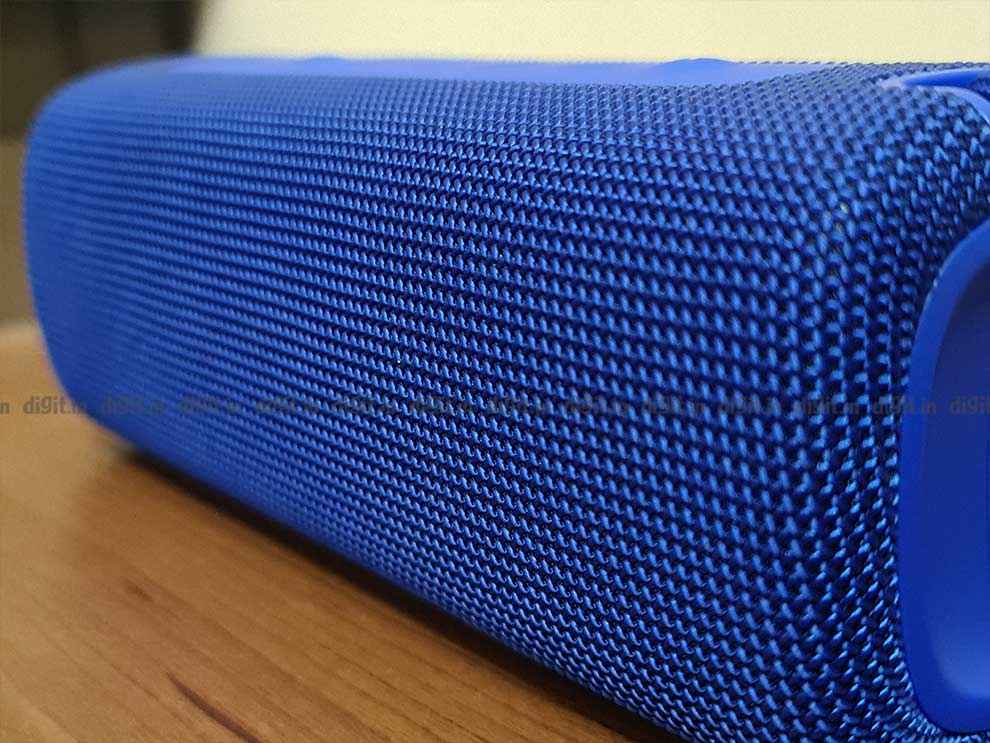 The bass response, even in Normal mode, is full-bodied and rich. Genres such as hip-hop, rap, EDM, and Bollywood sound energetic and vibrant with detail amounts of detail in the bass regions of the frequency range. While the speaker definitely has a bass-forward sound profile, we were pleasantly surprised to see that it didn't mar the quality of the mids too much. The mids sound well-rounded and vocals are usually dynamic and clear.
The highs, however, do get slightly tinny. In rock tracks, cymbals and hi-hats can sound slightly jarring to the ear, especially if the volume is too loud. There are also occasional cracks in the sound output when you set the volume to anything above 85-90 per cent. Overall though, the Mi Portable Bluetooth Speaker (16W) sounds good for the price point and you won't have much to complain about.
Verdict
With a compelling price tag of Rs 2,499, the Mi Portable Bluetooth Speaker (16W) offers good sound quality, ample bass response, and decent battery life. The build is robust as well, and the buttons have a good tactile response. You also get access to a fair number of features such as IPX7 rating, dual EQ modes, stereo wireless pairing, USB-C charging, and voice assistant. The 16W sound output is also loud enough to fill large rooms and even use outdoors. For users looking to purchase a solid Bluetooth speaker under Rs 3,000, the Mi Portable Bluetooth Speaker (16W) offers quite a lot for the relatively inexpensive price point