MEE audio M9B detailed review
While we wait for "true" wireless headphones to go mainstream, there will be a number of launches in the interim that have at least eliminated the more painful cable – the one that goes from your phone to your headphones. One such entrant is the MEE audio M9B – a fairly standard bluetooth in-ear headphone. It's got quite a few accessories bundled with it like four sets of ear tips and a pair of behind the ear cable guides. A hard case would've been nice at this price point. In terms of looks there's nothing to write home about. You have your standard rounded housing, a rather bulky control pod and a cable shortening clip. The housing is small and light which means that the weight of the battery has been transferred to the control pod – a good idea. The tips provided offer a good seal but you need to find one that fits you well. The bi-flange one for example just didn't cut it for me.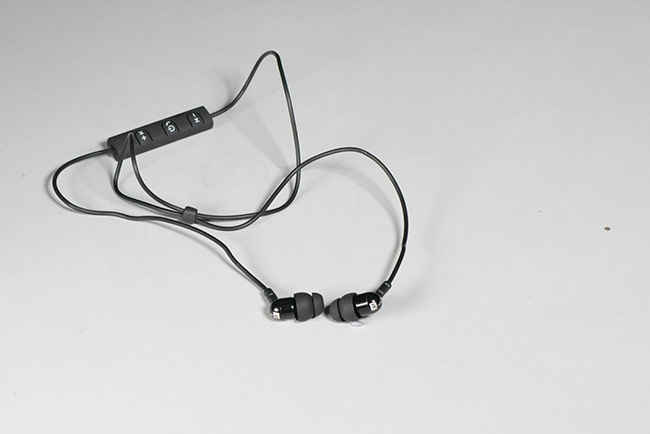 On the performance front, the sound quality isn't bad per se. On the contrary it's quite decent except for the exaggerated bass. The boost on the bass end of the spectrum just makes everything sound hollow. The bass is overpowering and pretty boomy, to the point that the reverb gets overbearing enough to make it sound like distortion. Bass addicts will love it but not anyone else. Thankfully the clarity isn't sacrificed. I'll put the performance a little above the lower end iFrogz FreeRein Reflect we'd got some time ago. The sound signature isn't anything like the iFrogz – those were bumped in the other end of the spectrum. It's just that the deviation from neutral puts the performance score at the same level. If you are in the market for a wireless bluetooth in-ear and normal levels of bass just don't cut it, you should consider the MEE audio M9B. Fans of a more neutral sound signature steer clear.
Specifications
Driver size: 9mm
Frequency response: 20 Hz to 20 kHz
Bluetooth version: 4.0
Operating range: 30ft (10m)
Profiles supported: A2DP, HSP, HFP, AVRCP
Rated battery life: 4 hours
Contact
Website: http://www.meeaudio.com/
Availability: www.amazon.in