Kingston HyperX Cloud Revolver detailed review
I have spent the better part of the past few weeks gaming with Kingston's HyperX Cloud Revolver headphones. Priced at about Rs. 10,000, should you consider these as your next gaming headphones? Here's what I have found.
Specifications:
Before we get into the detailed review of the headset, here is a quick look at the specifications:
Headphone:
Driver: Dynamic, 50mm with neodymium magnets
Type: Circumaural, Closed back
Frequency response:12Hz–28,000 Hz
Impedance: 30 Ω
Sound Pressure Level: 104.5dBSPL/mW at 1kHz
T.H.D.: < 2%
Input Power: Rated 30mW, Maximum 500mW
Weight: 360g
Weight w/ mic and cable: 376g
Cable length and type: Headset (1m) + Audio Control Box (2m)
Connection: Headset - 3.5mm plug (4 pole) + Audio Control Box - 3.5mm stereo and mic plugs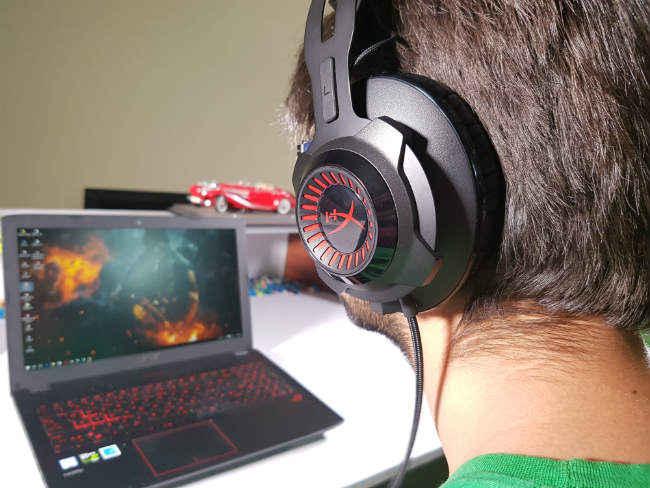 Microphone:
Element: Electret condenser microphone
Polar pattern: Uni-directional, Noise-canceling
Frequency response: 50Hz–18,000 Hz
Sensitivity: -40dBV (0dB=1V/Pa,1kHz)
Build and Design
Just like the Cloud Core, the Revolver headphones are slightly heavy, weighing 376 grams. The headphones have big ear cups, so if you have big ears like me, you would not need to worry about the headphones not fitting you well. The metal band, which is one of the highlights of the headset, is a boon and a bane at the same time. You would not be spending much time adjusting the height of the headphones as the Revolver features a self-adjusting band and a steel suspension band that ensures you get a comfortable fit the minute you put them on, which is quite smooth.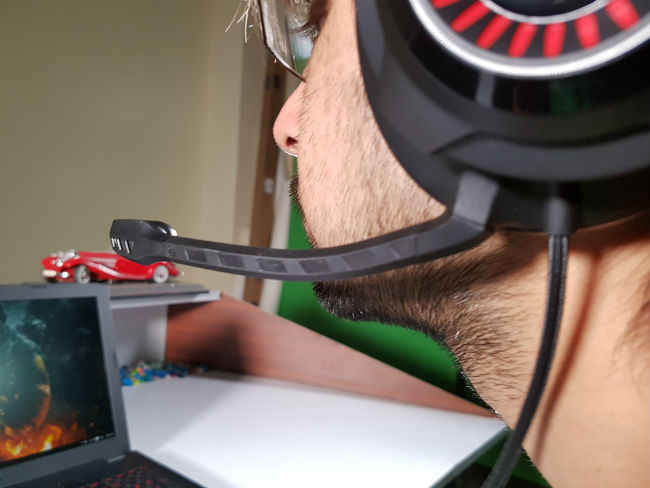 However, the steel band sticks out a little bit above your head, and if you are sitting on a chair with a protruding headrest, it can get a bit annoying as the headrest of the chair keeps pushing the steel band of the headset, making the entire setup slightly uncomfortable.
The Hyper X Cloud Revolver has a detachable mic with a premium rubber finish. It is flexible, and can bend to suit the desired position. Coming to the cable, the 3.5mm connector is short in length, which is great if you are a console gamer or sit really close to your PC, but not otherwise.
If you want, you can use the Audio Control Box (included in the package). It not only increases the length of the headset's cable, but also gives you separate headphone and microphone plug.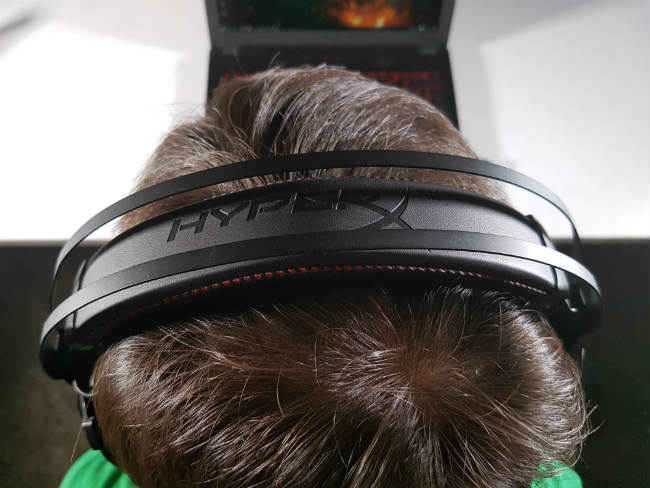 The ear cups have a leather finish, and fits snugly, giving an air of comfort about them. This would particularly help you in gaming for long hours, and the headphones give you a premium feel, a nice touch by Kingston. Summing up, the Kingston HyperX Cloud Revolver are very well-built headphones.
Performance
The Kingston HyperX Cloud Revolver headphones are a delight to use. After having played Uncharted 4, Ratchet & Clank and Quantum Break, I can tell you that the headphones sound great. From the swashbuckling sequences in Uncharted to the gunfire in Quantum Break and even the quirky dialogues in Ratchet & Clank, the headphones sound really good, clear, sharp and wide, and are comfortable to wear for prolonged use. They don't boast of 7.1 audio, and honestly, I did not miss it, especially since the channel shift is very clear. Every small drop of a pin is clearly audible too, be it footsteps in the distance or the swish of chains close to you. The bass delivery is grave, giving a strong backbone to the in-game audio, and the overall range of delivery justifies great in-game soundtracks, which sound bright and vibrant and adds wonderfully to the expansive gaming experience that playing the likes of Alan Wake and Uncharted 4 give you.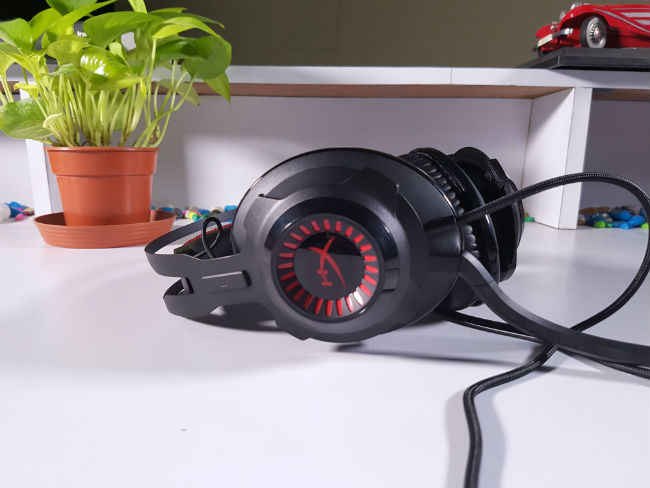 The HyperX Cloud Revolver headphones do not house noise cancellation, but still do a good job of drowning out external noise. Even during some stealth missions in the game where there was silence, outside noises were almost inaudible. If someone is sitting close by and watching a movie on TV, you can hear that audio, but that is expected from headphones without digital or active noise cancellation.
The microphone works well. The audio from the microphone was clearly audible to my fellow gamers in multiplayer modes, and using the microphone for video calls over Skype or FaceTime went well, too. The audio was crisp and clear at both ends, as much as you would expect from a pair of headphones of this stature.
Coming to general situations like watching movies, listening to music, etc, the headphones perform respectably. This is not one for audiophiles, but they weren't designed for music, either. While watching movies, the thuds and bangs of explosions (while watching Ant-Man, Star Wars: The Force Awakens and John Wick) felt slightly amplified and hollow. I personally liked it, but there are others that will argue that it sounds a little unnatural.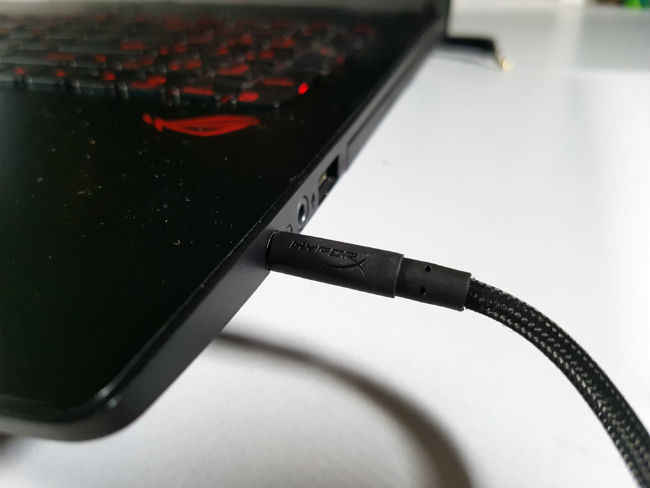 Bottomline
Overall, if you are rocking the Kingston HyperX Cloud Core, then there is little reason for you to upgrade. But, if you are looking to invest about 10k in a pair of dedicated gaming headphones, then you can consider the Cloud Revolver. Sure, there is no 7.1 surround or noise canceling audio, but the performance and comfort of the headphones are good for long hours of gaming sessions. The metal band makes the headset fit well, but may be annoying for some. To make sure this is the one, we recommend you to try it out at a nearby store, before making the purchase.