Jabra Halo Smart detailed review
In a world with thousands of music-oriented headsets, the number of calling-oriented headsets make the few of this breed somewhat of a novelty. Under such situations, we have the Jabra Halo Smart with us - a wireless headset that focuses on calling. Upon initial inspection, the Halo Smart may seem rather inconspicuous in appearance, but in reality, it more than gets its job done.
Build, Call Quality and App
The Jabra Halo Smart has a light neckband that remains unobtrusive. This is a refreshing break from most calling headsets that come with bulky head bands and a rather large microphone. The light neckband includes the drivers, microphone and in-line controls, and the best aspect of it is the lightness, which is a boon for those who are extensively on call. The volume and answer/play-pause buttons are to the right end of the neck band, and the microphone button is to the left.
Call reception is exceptional, which helps it ace its primary objective. The bi-directional, noise cancelling microphone is placed at the left end of the neckband tube, and does well to cancel out nearby ambient noise. However, it does pick up a fair bit of noise if someone is talking loudly right beside you, within a range of one foot. That is somewhat of a mechanical hindrance, one that cannot really be undone with inexpensive mic setups.
The audio clarity is good, and the loud volume helps perceiving calls even in bad network areas. The audio balance is focused on clear midrange frequencies, which further heightens the clarity. The controls are also conveniently placed at the edge of the neckband, which makes reaching out for them easier. However, the button feedback can often be jarring. The soft buttons offer rigid feedback – a combination that will make you press the buttons harder and with more effort than what you'd ideally like to. This leads to more effort in tapping the buttons, and although you do get used to it in the long run, you wish it were easier.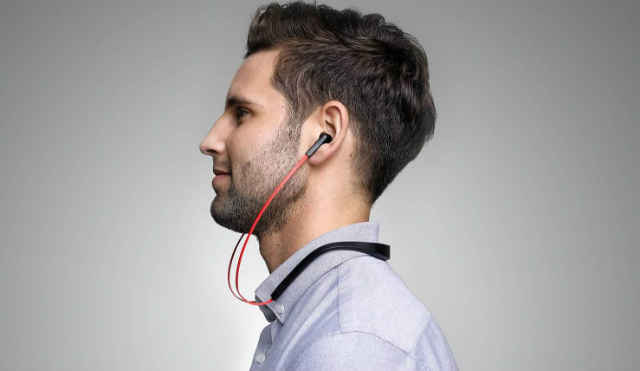 Through calls, the Halo Smart retains good connectivity with your phone. The range seems somewhat limited, and the Halo Smart experiences loss of signal as soon as you move about seven feet away from the source. However, since this is a calling headset targeted at those who are extensively on call throughout their work day, your smartphone will presumably be near or around you - at least within seven feet - if you're using it. Another con that bothers me is the struggle to get a right fit. While Jabra does include four different sizes of ear tips in the box, I couldn't get a comfortable fit with any of them, which is quite a deterrent. Not only does this make the fit uncomfortable, but also affects its already-limited passive noise isolation capabilities and degrades the audio quality as a side effect.
However, a found the neckband vibration upon receiving a call to be quite a nifty feature. For instance, I often end up putting my phone on silent and keep it aside, which often leads to a list of missed calls. With the Halo Smart's vibration feature, you can conveniently keep your phone on silent while attending conferences, and your headset will vibrate when you receive a call. This is a nifty feature, and makes seamless call receiving more convenient.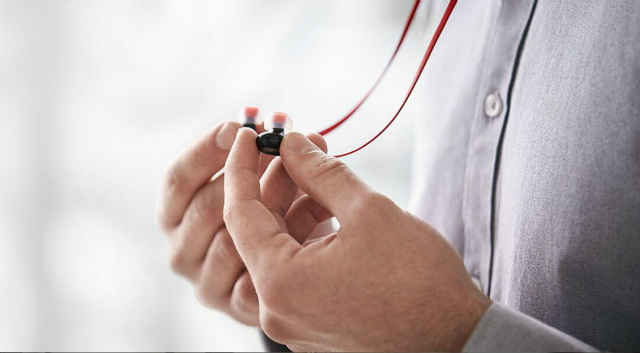 On to the app, then. Jabra has a Jabra Assist app for iOS/Android users - a portal of sorts to control settings on your headset. Unfortunately, while the app itself is lightweight, simple and easy to use, functionalities are limited. With the Halo Smart paired, you only get options to remotely locate your headset in case you cannot find it, and a feature called 'Message Readout'. Theoretically, this seems quite convenient for the business user, but the app can only read out calendar and email notifications, and no compatibility has yet been released for SMS/third party messaging services.
Even within this limitation, you will be asked to sign in to your email account from within the Jabra app, which you will fail to if you have two-factor security authentication turned on. This somewhat beats the entire purpose, seeing how most business/enterprise users will have security features turned on, and asking them to lax security for giving access to a headset is downright frugal. With this limitation in place, and no audio profile control, customisable buttons, mic sensitivity or any additional feature of any sort, the Jabra Assist app adds no practically useful feature.
Music Playback
The Jabra Halo Smart is not intended to be a music lover's choice, and evidently, is not. That said, it is not really shambolic, as the Halo Smart does deliver reasonably clear mids and soft, warm highs. There is a distinct lack of emphasis on the low frequencies that make the overall audio signature sound flat. Keeping in mind that this is a calling headset, you can understand the optimisations that Jabra has made.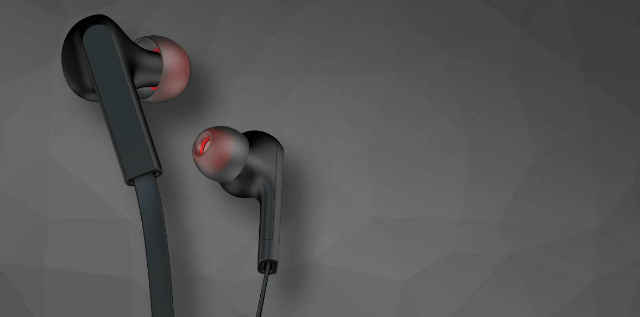 However, the company could have added audio profiles to tune the frequencies from the source's software, for better music playback. It is still reasonably enjoyable for the occasional track or two when you take a break in between long conference calls, but the Halo Smart is certainly not for extensive music streaming. Another issue, addressed above, is the fit of the ear tips, which remained either too large or too small for a proper fit. As a result, there is a considerable amount of noise that will interrupt your music experience.
While the Halo Smart does deliver ample volume, it is not really loud, and this is one factor that may affect in-call audio as well, unless you find the proper fitting ear tip. The low volume also takes some of the shine away from music playback, and despite the soft, sweet and warm audio timbre, there is a vivid hollowness in the sound that makes the entire experience somewhat lacking.
Connectivity and Battery Life
The Jabra Halo Smart remains connected to source via Bluetooth for max range of 12 feet. While that should be enough for a calling headset, there are infrequent connectivity drops, although I've only encountered them while listening to music. That, though, may be an issue with this particular unit. One area where the Halo Smart really excels is in battery life. I constantly derived over 15 hours of battery life, and with slightly careful usage, got up to 16 hours 28 minutes of playback time. This may translate into 3-4 days of usage at work, which is fairly impressive. The Halo Smart also does well in retaining charge when not in use, as well as charging from 0 to 100% in 52 minutes.
Bottomline
All things taken into account, the Jabra Halo Smart is light and convenient, and for everyone looking for a light calling headset that can also stand well for occasional music streaming, the Halo Smart is a reasonably good choice. However, there are flaws - finding the right fit is an issue, passive noise isolation is somewhat poor, buttons on the neckband are not very responsive, and the app does not add any practical convenience to the regular user.
All things considered, at approximately Rs. 3,300, it is still recommendable, but only for those who are almost always on call. For the rest, the likes of Brainwavz BLU-200 bluetooth in-ears will make for a better option in terms of lightweight, wireless in ears.