Hipstreet HS-BTLITE-BK Bluetooth headset - Inexpensive wireless handsfree solution detailed review
Hipstreet has joined the bandwagon with several budget Bluetooth headsets invading the cellphone territory. The Bluetooth headsets have brought the power of handsfree and wireless profile together in one package. Whether you are travelling, in a long meeting, or driving, you would do well with the tiny headset clinging behind your ears, rather than the handsfree wire strewn all over you. The HS-BTLITE-BK is one such affordable solution to keep your eyes on the road, hands on the wheels and your feet firmly on the peddle, while still enjoying the conversation over the phone. Let's go and explore how good or bad it is:
First look: Simple and lightweight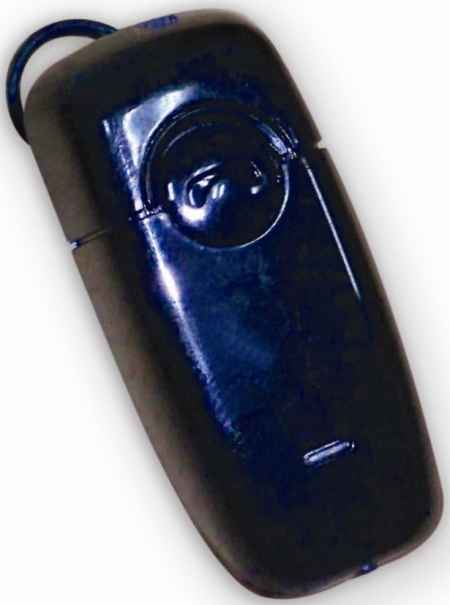 [RELATED_ARTICLE]The Hipstreet HS-BTLITE-BK is completely built out of plastic. It oozes a touch of classic elegance with glossy black finish and sleek form factor. The call connect/disconnect function is unified to a single button which simplifies your task. The LED indicator is pretty user-friendly and tells you when to recharge, whether the headset is ready for pairing or not, if the charging is complete and so on. The ear-loop connected behind the earpiece does not ooze confidence at first, as it does come off easily until you bend the armature inwards behind the ears. However, its lightweight design makes you feel at ease and you will barely notice its presence behind the ears. Even after taking long calls, you will never feel uncomfortable with it.
Features: Basic yet useful
Unlike some of the high-end Bluetooth headsets, the HS-BTLITE-BK comes with a very basic feature set yet gives you the expected benefits. We would have appreciated spare earpiece covers, as this ships with only the stock piece and if you lose it, you will have a hard time finding a spare. The LED indicator glows red - indicates charging status, glows blue and red alternatively - indicates ready for pairing, blinks blue intermittently - pairing done, no LED – indicates stopped charging and no activity.

Performance: Susceptible to high wind noise
Unlike some high-end Bluetooth headsets like Plantronics M100, which have a traditional power on/off combo button, this headset comes with a much complex operation mechanism - press the power button for X seconds to switch it on and Y seconds to switch it off. However, once the headset is switched on and the Bluetooth on the handset is enabled, it hardly takes a few seconds for the pairing process to complete. Next, moving on to the audio clarity, the HS-BTLITE-BK delivers decent performance both indoors and outdoors. The call clarity is acceptable up to a distance of 10 metres from the phone and the audio does get distorted if you are beyond a wooden barrier or a wall. The headset is susceptible to high windy conditions and the call clarity drops alarmingly. So, it is not an ideal choice for bikers and trekkers. Hipstreet could have provided better wind noise filtering capabilities.The headset delivers extremely good battery backup performance. The battery will easily last about 5 to 6 hours on a single charge, depending upon the volume levels from medium to high. You will not need to bother about recharging more than once a day.
Our Take: Lightweight & affordable
The HS-BTLITE-BK is one of the better Bluetooth headsets in the sub-Rs.1000 category available in the market today. It is both lightweight and comfortable to use for long periods up to several hours without aching your ears. The battery charges quite quickly on first use and lasts about 5 to 6 hours on a single charge. However, one needs time to get used to its plasticky earloop & eartips, particularly if you are used to gel-based ones with some high-end headsets like Plantronics M100. The other notable setback is the lack of call clarity in extreme windy conditions, which means its not a good option for bikers. Overall, it is definitely worth its price - Rs. 999, with the onus on decent call clarity and good signal reception range upto 10 metres minus barriers.
Specifications: Quickpair; up to 30 feet transmission range; Dynamic noise reduction and echo elimination; Battery-life: up to 6 hours of talk-time and 7 days of standby time;
Ratings
Features: 6.5
Performance: 6.5
Build Quality: 7.5
Value for money: 8
Overall: 7
Contact: Global Infonet Distribution Pvt Ltd.
Phone: 011-46323698
e-mail: customercare@hipstreetonline.in
Website: www.hipstreetonline.in
Price: Rs. 999