Harman Kardon Aura detailed review
One would think there's not much that can be done with design when it comes to single enclosure speakers. There are after all just the standard set of components that need to be thrown together in one enclosure: a couple of tweeters and a large diaphragm sub woofer. What can be done so differently when working within such constraints? In thinking that one couldn't be more wrong. Just take a look at this weird looking device. If you remember the Harman Kardon SoundSticks III we featured in Digit a while ago, this looks almost exactly like the subwoofer from that unit. But where are the satellites? Well the tweeters have been enclosed in the black trim at the bottom of this Jellyfish like speaker – all six of them apparently. We couldn't verify this six tweeter claim without ripping apart the speaker and in case you're wondering why are we doubtful to begin with, it's the specifications; they list a 2x15 watt power output for the mid range drivers.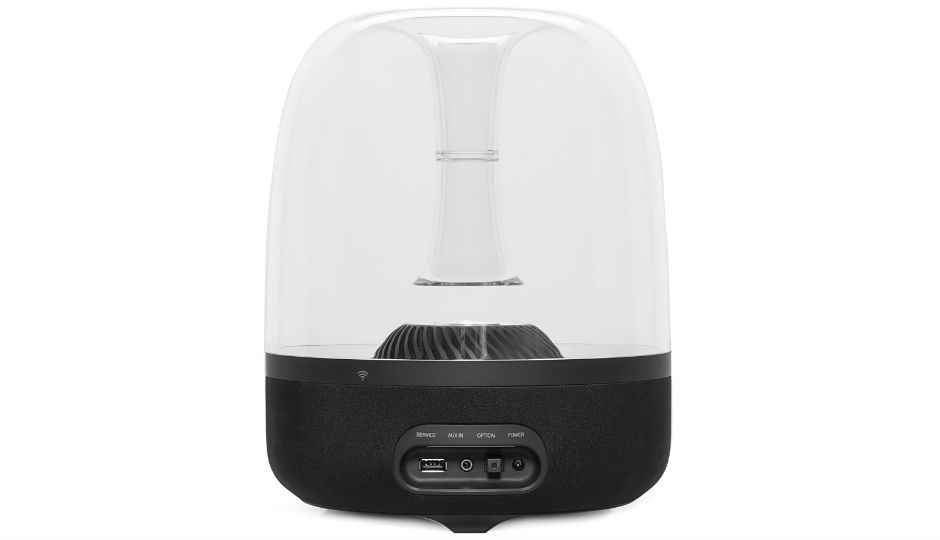 Well two or six aside, how does the speaker unit perform? Quite honestly for a single enclosure speaker the stereo separation is brilliant. The two sets of tweeters on opposite sides of the diameter of speaker seems to be doing the trick. The bass however, won't go too low. On Angel by Massive Attack for instance, there was distinct distortion. But within the seventy percent volume mark the highs are quite clear. The mids not so much – in high instrument density tracks the mid range did get muddled every now and then. Tracks with severe reverb in percussions like Brutal Hearts by Bedouin Soundclash did quite miserably as well. So wait a minute hold on. Is the Aura a bad speaker? And why have we wasted your time telling you about a speaker that we're not so keen about anyway? No that's not the case at all. Read on to find out why it deserves to be featured here.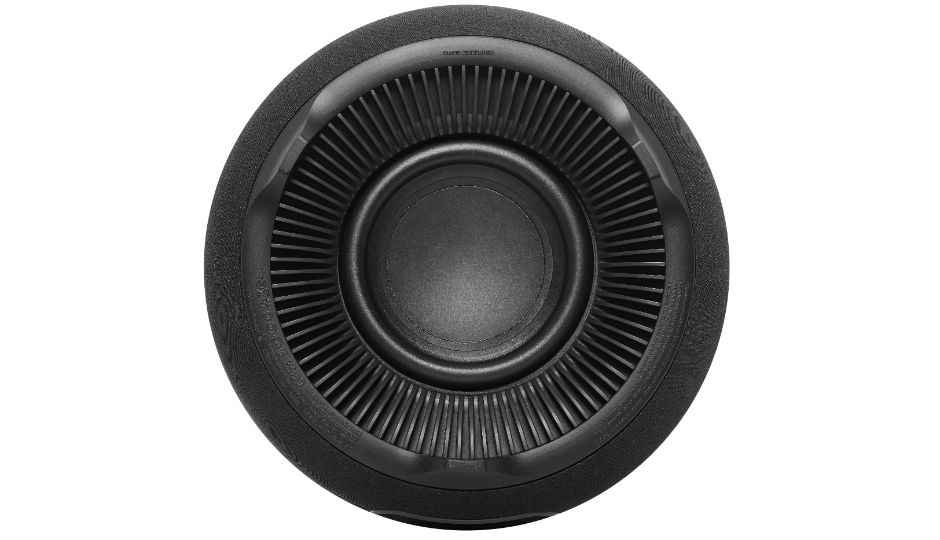 Kudos to connectivity
The novelty of the design and the connectivity options is where the Aura really sets itself apart. You get Apple AirPlay lossless audio streaming and DLNA besides the regular old bluetooth. We had no trouble setting up AirPlay but unfortunately playing over the wireless network on Android was a pain.
That room filling sound
For its size the speaker is fairly loud. In fact, it's not only loud, it's got that expansive room filling sound. The six 1.5-inch full range drivers and a 4.5-inch sub woofer are supposed to deliver omni- directional, 360º sound and there's a DSP effect for enhancing stereo widening in-built.
What else?
There's a HK Remote App that allows control of your entire system via a compatible smartphone or tablet. The app could use some work but it does make setting up playback over Wi-Fi ever so slightly simpler. You can access media shares on your network. So in effect you could play files stored anywhere from any device.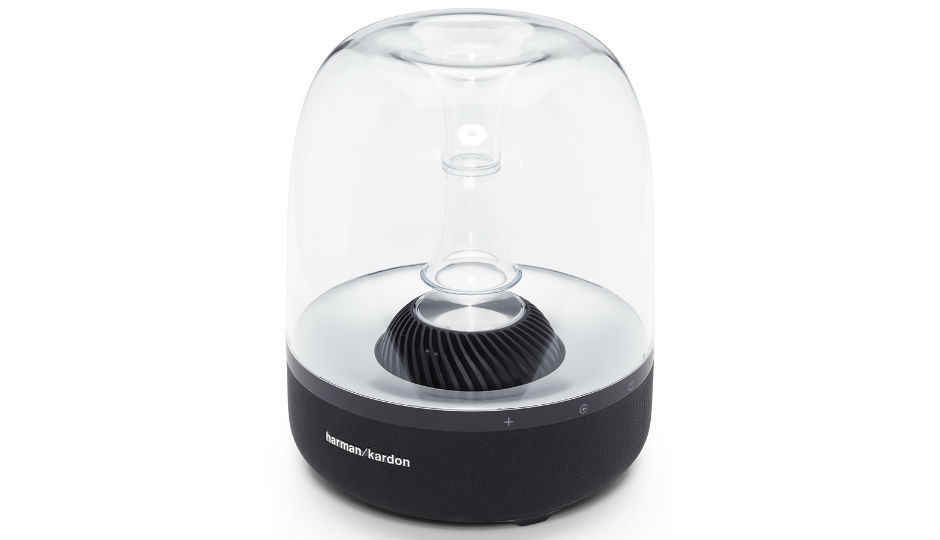 Is it worth the price?
The speaker is quite a sight to behold and quite the conversation starter. If these factors and the connectivity options appeal to you what you get is a nice sounding speaker thrown in. Besides if you buy it straight from the company you get the Aura for Rs. 29,990 right now, making the purchase just that much sweeter.
SPECIFICATIONS
Frequency Response: 50Hz – 20kHz
SNR: 93dB
Dimensions: 270 mm x 215 mm x 215 mm
Weight: 2.4 Kg
Power Output: 2 x 15W + 1 x 30W
CONTACT DETAILS
Harman International Pvt. Ltd.
1800 108 1234
info@harman.com
http://harmanaudio.in