D-Link DSM-260 detailed review
Smartphones, tablets and other portable devices are quite common these days due to their affordable prices. This has made technology has become an integral part of our lives.
With such developments comes the need of switching between devices and sharing resources over all these platforms. We often think of connecting our portable devices to big screens (TVs) be it for playing games, watching movies or looking at presentations and reading documents.
If you are looking for something similar then D-Link, the worldwide leader in consumer networking, has come out with a product that lets you play movies, music, games and presentations from your smartphone, tablet or laptop onto a big screen like TV, projector or home theatre effortlessly. The D-Link DSM-260 easily allows you to stream content wirelessly from any handheld device supporting Miracast to a bigger screen with ease. But is it as virtuous as it promises to be? Let's check it out.
Specifications
Device Interfaces
HDMI port, 3.5 mm A/V connector, Micro-USB B-type port (for power), Mode, Reset button, Status LED, Supports remote control pass-through via HDMI CEC
Video Output
HDMI: Up to 1080p, up to 720p for Wi-Fi Display Analog: Supports 480p
DLNA DMR, Miracast, MirrorOP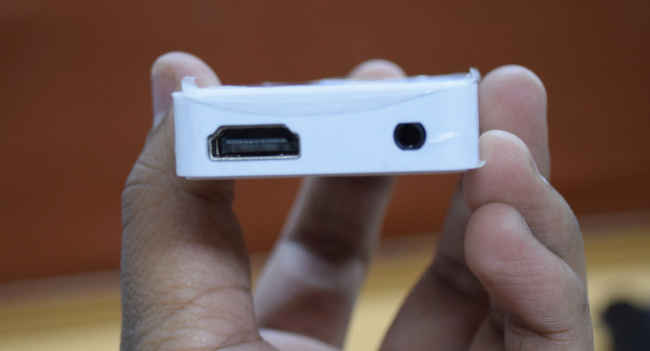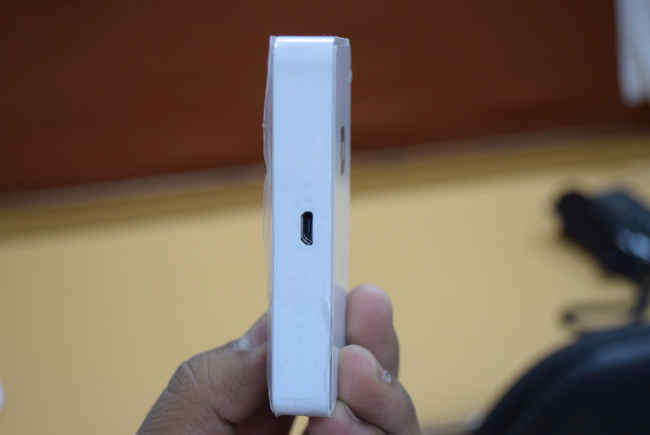 Supported Codecs (for DLNA Mode)
Video: MPEG4/H.264/WMV/AVI, Audio: AAC/WMA/MP3,
Container: MP4/MOV/M4V/AVI/ASF/ WMV/AAC, Playlist: M3U/PLS/WPL
Body and Design
The D-link DSM-260 is matchbox-sized, lightweight and sleek. The device houses a 3.5mm A/V connector alongside an HDMI port both of which can be used to connect it to the display or projector screens. A micro-USB port is provided for power supply on one side while a mode switch/reset button is provided on the other. The front of the device embarks the company logo along with a status LED. It comes in a white variant only. The box also contains a quick manual, a USB cable, as well a composite cable making it compatible with old TV sets. There is no external device for power which might be a put off for people having no USB ports on their TV sets.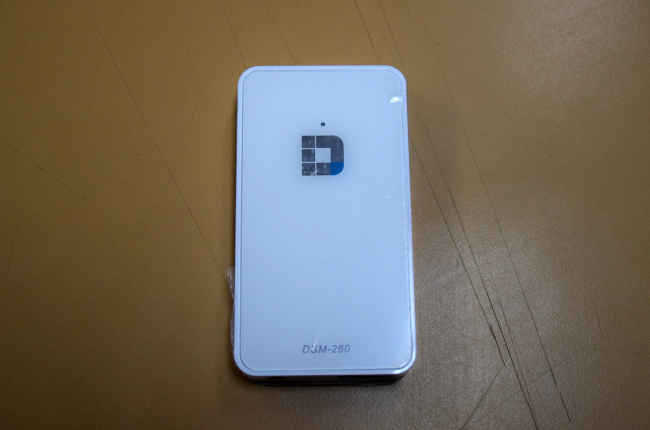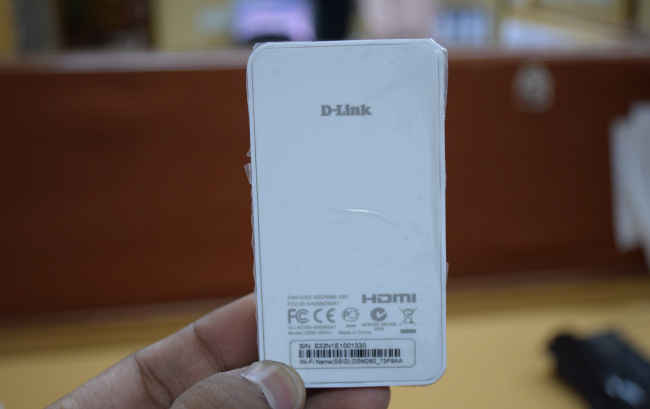 Performance
DSM-260 literally takes you out of the "wired" world empowering you to shun tethering your laptop to your TV with a cable and stream wirelessly for instant playback. The device is easy to setup and comes in two modes: Miracast and DLNA. The device is easy to setup and takes about 30 seconds to setup with your handheld device. Once Setup, you're ready to seamlessly play your media. The playback is responsive and change of orientation is immediately reflected on the TV screen. The major aversion here is that at times when you're mirroring the device, it has a lag of a couple of milliseconds hence making gameplay as well the media playback quite annoying. The reason being that the device is quite dependent on the Wi-Fi hence the performance of this depends upon the Wi-Fi network connection at your place.
As far as viewing images are considered, they don't blow up on the screen and are displayed in their original resolution. Hence, viewing low resolution images would be problematic.
The DLNA mode requires you to download an Android/iPhone Application on your hand-held device. This application acts as a media player allowing you to play music, video and watch images. Unfortunately, this mode is a major disappointment with the videos as there is some significant buffering during playback which makes the viewing experience sub-standard. Also, all codecs are not supported which makes it an even inferior media player.
Conclusion
With all its major drawbacks, DSM-260 is rather underwhelming and disappoints in the user experience. The only reason to buy this is if you are one of those people who love to stream media on larger screens and can do away with all the shortcomings.The overall experience of the device has been average as a Wireless Display/Miracast device but it fails terribly as a DLNA media player. Before buying this product please ensure that your smartphone/Tablet/Laptops supports Miracast functionality and you also need a good enough Wi-Fi network. The price of D-link's DSM-260 is around Rs. 3900 in India.