Creative Sound Blaster Tactic3D Sigma detailed review
The Sound Blaster Tactic3D Sigma is part of Creative's "Tactic" line-up of gaming headsets. These headsets are geared specifically towards gaming. They feature support for THX TruStudio Pro, 3D surround (virtual) and VoiceFX. They also slapped on a "Sound Blaster" tag to these headsets, probably to indicate audio quality. The 3D virtual surround is nothing great; any stereo headset can be used as a "3D" headset with the right software. VoiceFX is also a software enhancement which claims to improve the clarity of speech in-game. Let's see how this headset fares in our tests.
Features:
The headset comes packed with a lot of features, including a detachable microphone, extra-long cables, USB adapter, in-line volume controls, comfortable padding and adjustable ear pads. The microphone is of a flexible design and it is nice that it is detachable because it can get intrusive when you don't need it, the cable not being long enough to completely push out of the way.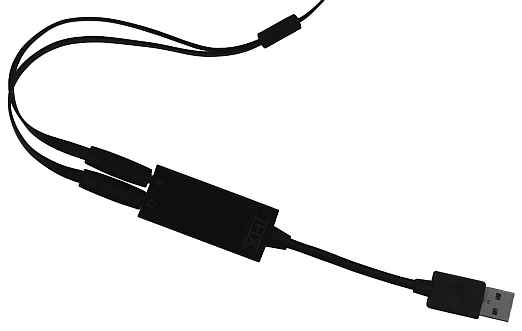 The headset doesn't come bundled with the THX TruStudio PRO software, but it can be downloaded from the website. The software offers a lot of customization, including a fully functional equalizer and dedicated controls for bass, treble, and is a handy tool to have around. Not much fiddling is required however, as the headset sounds good out of the box.
Design and Build:
Build quality is decent. There is a steel band inserted into the headband for greater strength, but the plastic on the rest of the headset may feel a little flimsy, but it is sturdy enough to take some amount of knocking about. The cables are flat, as opposed to the usual rounded cables you find; they also seem quite fragile and always seem to be in danger of snapping. Some thicker or sturdier cables would have been appreciated, especially when you consider their length.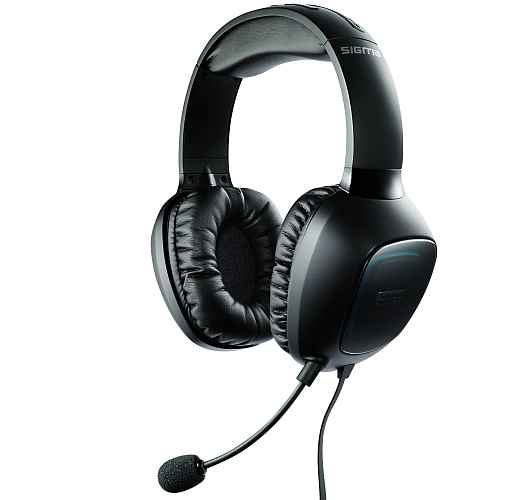 The design is a standard circumaural one and has thick padding on the headband and ear-cups. The padding is comfortable and you don't really feel the strain of wearing the set for extended periods. The ear-cups can be a little too small for people with larger ears though.

Visit Page Two for a look at the Creative Sound Blaster Tactic3D Sigma's Performance, and Our Verdict...
Performance:
Performance-wise, this headset is decent. In the music tests we found that the bass was muddy and lacked punch. Mids and treble was fine. Being a gaming headset, music wasn't our primary focus though. We tried the headset out in games like Crysis 2, Call of Duty: United Offensive, Warcraft III as well as Quake 3 and came to the conclusion that this headset does work well for games.
The stereo imaging in-game was good and we were accurately able to tell which direction a shot came from. The audio cues in Warcraft III were also very evident. The lack of punch really came through in these tests and instead of hearing the sharp crack of a rifle, all we heard was a muffled boom and a vague crack.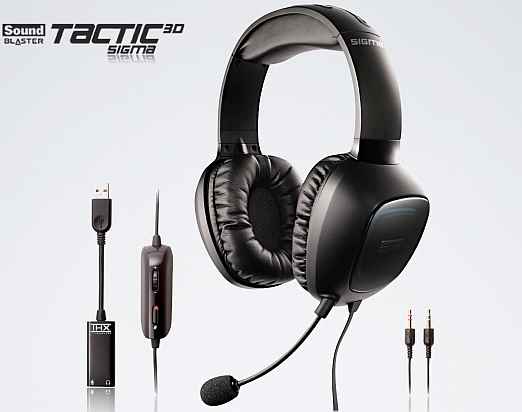 We also noticed that the output of the headset improves dramatically when used in USB mode, this despite using a good sound card (ASUS XONAR Essence STX). That said, the volume levels can get so high that it is recommended that you don't turn the volume up beyond 75%. The "crystaliser" option present in the THX TruStudio PRO software is meant to enhance voice clarity, but all it does is introduce a lot of hissing and crackling into the audio stream, definitely not recommended.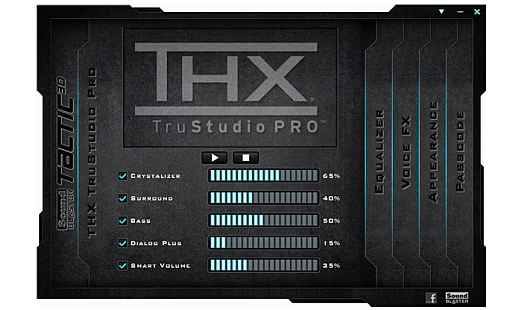 Verdict: At Rs. 4,000, this is a decent headset and among the better ones we tested. There is a noticeable lack of punch in the bass, but, the overall audio quality isn't that bad. In our opinion, it is worth the money as a gaming headset, audiophiles are better off looking elsewhere.
Contact Information for Product Enquiry:
Company name: Creative
Email: vinayendra.singh@compuageindia.com
Website: in.creative.com