Brainwavz XFit XF-200 detailed review
Sports-oriented IEMs from brands like Audio-Technica (ATH-CKX9iS) or Sennheiser (OCX 685i) have traditionally always commanded a premium price for their offerings. In reality though what separates a regular old in-ear headphone from a "sports" oriented one is simply the build quality and a mechanism that makes for a more secure fit. This mechanism could be a simple over the ear loop made from memory wire or a silicone flange or something more complex like we saw in the Yurbuds range of headphones. While some of these additions may indeed justify a raised price point, they still don't justify as significant a jump as most premium brands are asking for. There are, however, a couple of brands that are aiming to buck the trend. The two very similar offerings under review this month – the Brainwavz XF-200 and the Evidson W6 – are proof that decent activity oriented IEMs can be built for a more humble price point.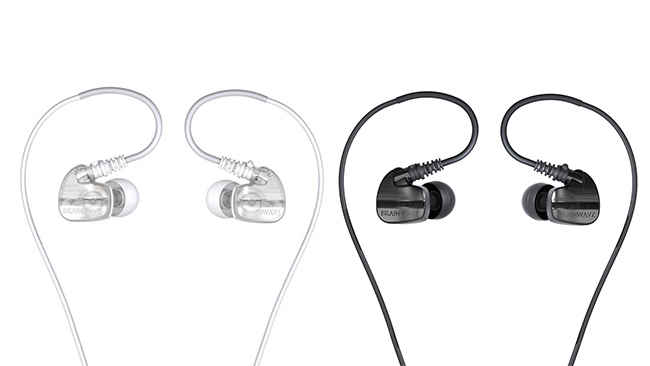 Available in both frosted white and black color options, the Brainwavz Xfit XF-200 looks fairly nice. The white one which we got had a transparent housing which show the inner circuitry. This is reminiscent of the pro in-ears on stage musicians use. The three button remote works fine with iPhone as well as iOS. It even comes with the familiar high-quality Brainwavz hardcase as well as a barrage of different sized tips including one pair of Comply tips. What about the performance? Let's just say the XF-200 has a lot going for it but pure audio performance isn't one of them.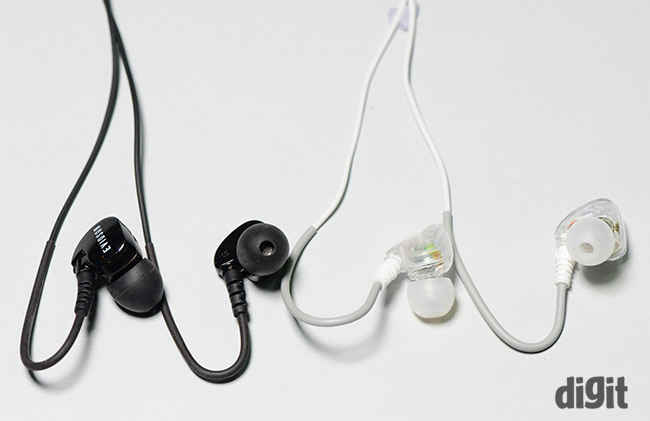 Evidson AudioSport W6 (L) Brainwavz XFit XF-200 (R)
The sound signature is unlike other Brainwavz IEMs I've tested so far. The XF-200 is very shrill, perhaps even more than the Klipsch S4i which I've long regarded as the benchmark for treble enhanced headphones. The vocals sound recessed and the bass is overly subdued. You get fairly decent detail in the upper ranges but without the fullness of the mid and lower mid frequencies the audio isn't wholesome or enjoyable.
If you are a bass head you should look elsewhere. Thankfully you won't have to look far because the Evidson W6 is a good substitute.