Brainwavz B100 detailed review
In the ever expanding mid-range IEM market, players are trying to differentiate themselves with either looks, superlative performance, or in some cases even the driver technology used. Take the case of the Branwavz B100 – instead of using dynamic drivers, it depends on balanced armature transducers to belt out its audio. So far balanced armature in-ears have come with a hefty price, though things are rapidly changing now. At a sub 5k price point, the Brainwavz B100 is perhaps the most inexpensive balanced armature IEM in the market today.
Build and design
The Brainwavz B100 is an honest IEM. It's built to deliver great audio and not much else, and it makes no pretences about it. It's got a purely functional design – basic Y cable and plugs that have a memory cable at the end which functions as additional support by going around the ear. In fact, the headphones are downright plain looking to be honest. While the B100 is certainly not going to win any design awards, what it lacks in looks, it makes up in audio chops.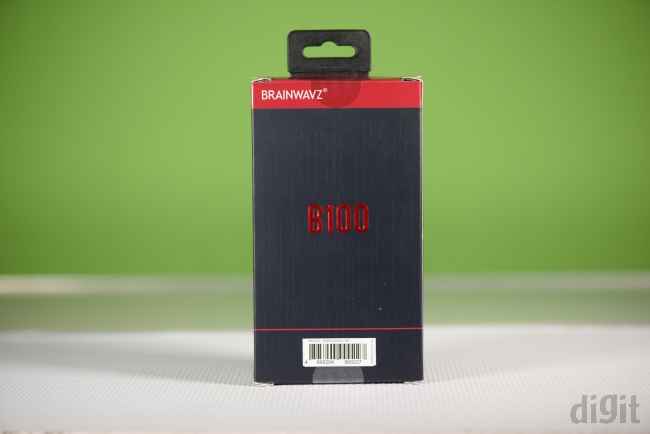 Features and performance
Initially, when I tried it on, the first track that came on through the FiiO X5 3rd Gen was Hello by Adele. Keep in mind this isn't one of our standard test tracks. On the first listen, I felt there was something off about the tonal accuracy especially in the ending parts of the song. As the density of the orchestration and chorus increased, it felt like the lead vocals were getting suppressed. I began to wonder "was the crossover unit not tuned properly?" But wait a minute, this is a single armature headphone, "would it even have a crossover?", I found myself thinking out loud. To check, I played the same parts on the UE900 and it turns out it's mixed that way by design. Phew.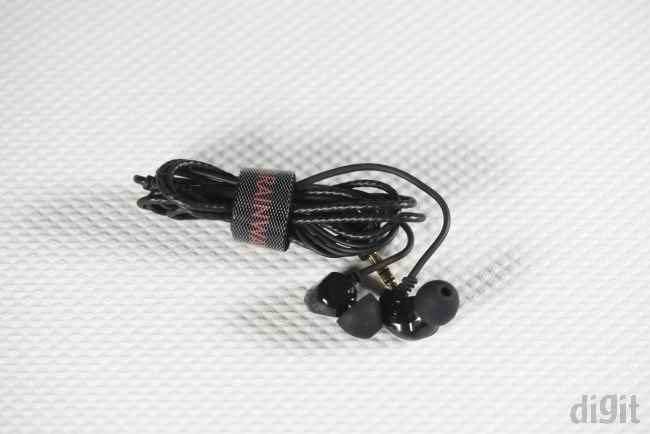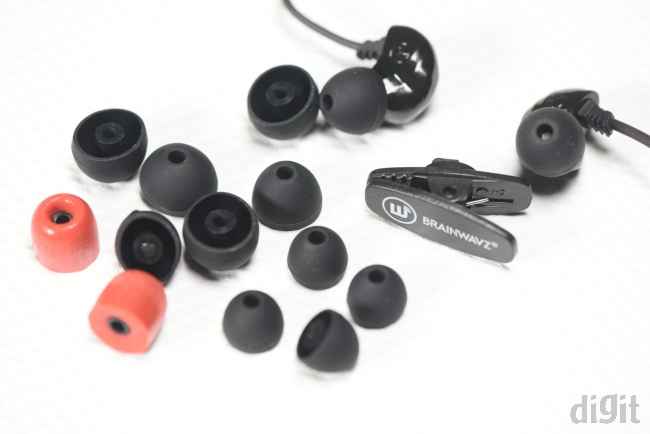 Moving on to our test tracks it became pretty apparent the B100 was likely to be one of the most precise IEMs we tested off late at the Digit Test Labs. Chris Rea's vocals on Call On Me felt more natural than any of the other in-ears in this price range. Even our go to the live track – Shine On You Crazy Diamond from the Pulse ablum – sounded quite nice. The only track where the headphone faltered a bit was Mindstreet from the Maktub album. The bass twangs didn't have that oomph. Ahh well, you can't have it all, right? But overall the B100 is one killer performer at this price point. The sound signature was fairly neutral and handled most of genres we threw at it. It seems to be positioned as a "serious" headphone and even drops the in-line microphone all together. At 50 Ohms the rated impedance is on the higher side, but the headphone being fairly sensitive shouldn't be difficult to drive, even for a phone. In which case a microphone would've been a welcome addition. That being said, it's only a small niggle. If you are in the market for a great sounding pair of headphones, you can't go wrong with the Brainwavz B100.
Specifications
Impedance (ohm) - 50 Ω
Frequency response - 15-22kHz
Cord length (m) - 1.3m
Weight (in grams) - NA
Driver diameter (mm) - NA
Sensitivity - 110dB/mW​
Type (balanced armature / dynamic) - Balanced Armature​
Bottomline
The Brainwavz B100 has a few problems with. For one thing the looks are nothing to write home about. Or the fact that it doesn't have a microphone. But if you are looking for an in-ear headphone that will reproduce most genres as true to source as possible in this price range, then this is the device for you. If a in-line microphone with volume buttons is important to you, you should go for the FiiO EX1 (2nd gen) or the Brainwavz S3 which are around the same price point.
Brainwavz B100 Key Specs, Price and Launch Date
| | |
| --- | --- |
| Price: | |
| Release Date: | 30 Mar 2017 |
| Market Status: | Launched |
Key Specs
Playback Time

NA

Frequency Range

NA

Channels

NA

Dimensions

NA