VERDICT:
One of many sports-oriented Bluetooth in-ears in an overcrowded market, the Boult Audio Encore tries desperately to separate itself from the crowd. And while it might not offer stellar audio performance, what it lacks in audio chops it makes up for with looks, build and comfort. If you are a fan of overemphasised bass and are on a strict budget, you might just find the Boult Encore meets your needs.
Build and design
The Boult Audio Encore looks a lot like the Powerbeats wireless headphone (Beats By Dre). In fact, this seems to be a rather popular design template. One search on any e-commerce website today, and you are likely to come across several SKUs such as the CrossBeats Raga, SoundLogic Sport, Freesolo 56S, TAGG Inferno 2.0 and a dozen others, which follow the same design style. Now, I'm not sure if Beats came up with the first one of its kind, but I have to say, the design is popular for good reason. The loops and insertion angle of the drivers make for a good fit (we'll get into more of that under the "fit and isolation" subhead of the performance section). As for the build quality, the Boult Audio Encore feels surprisingly hardy and the dual-tone metallic material adds to this overall feel. The specifications claim that the in-ears have an ingress protection rating of IPX7 which means they can be immersed in water for 30 mins. We didn't really feel the need to put this to the test, however, the Boult Encore easily managed to survive quite a few evening jogs in Mumbai's infamous torrential rains (yes, we've had these with us for a long time). As for pure looks, I personally quite liked that metallic grey and it looks far better than its clones and close cousins.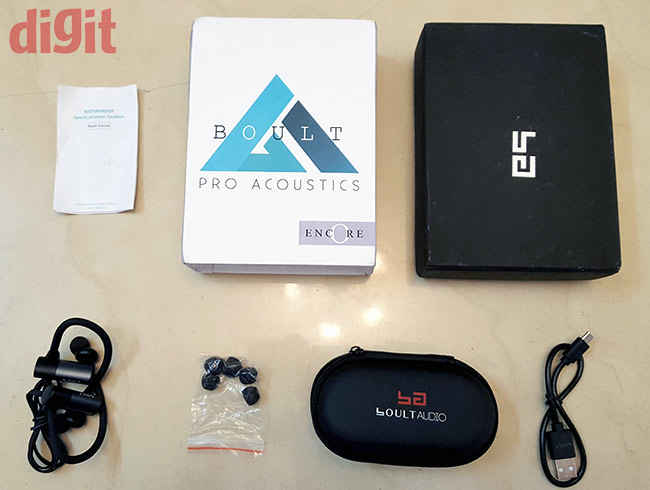 What's in the box
Features
The features on the Boult Audio Encore are pretty standard fare – sporty design, a microphone for calls, aptX support, hard carry case, Bluetooth ver 4.1 etc. Although, the box and website product page do have some features listed that are just marketing hokum. For example "Built-in Microwoofers" whatever those are. Still, you can't blame them for trying. On a more positive note, one of the more appreciated features is the IPX7 rating. It's always nice to know your headphones can survive some serious drenching.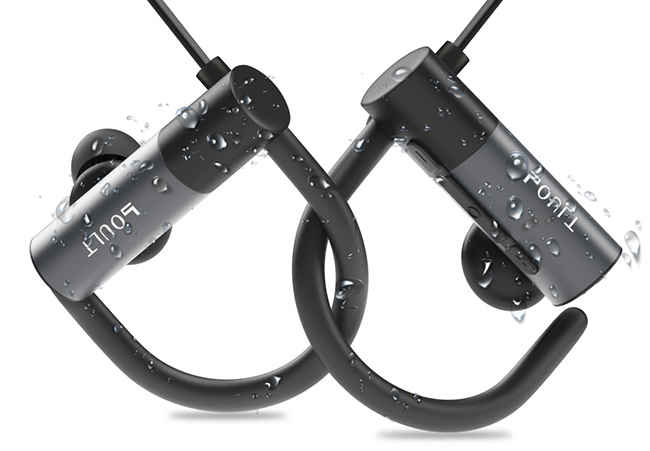 Performance
To begin with, we decided to get a baseline reference point (or benchmark of sorts) by comparing the pure audio performance of the Boult Audio Encore with two in-ears in the same price vicinity that we're familiar with. One, a decent performer in the entry-level wired space – 1MORE Piston Fit and the other, a decent performer in the entry-level Bluetooth segment – the SoundMagic E10BT. Since the pricing of the Boult Audio Encore is even lower than what we consider entry level, we decided to compare its audio quality to the Ant Audio H27 as well. The H27 is wireless in-ear that is frequently available in flash sales at around the ₹1700 price point.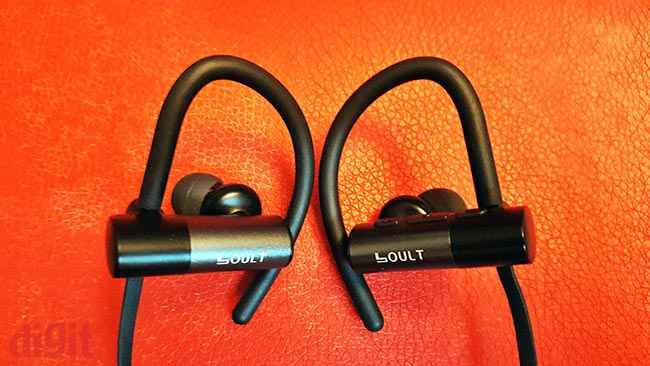 The design looks very familiar
Audio: We started off with a bit of Dream Theater first with one of our favourite tracks – Pull Me Under. Right off the bat, you notice that the Boult Encore is bass heavy to the point of being boomy. Searing guitar riffs (or sparkling cymbals for that matter) were clearly not going to be the Boult Encore's forte, so we quickly moved on to some of our other tracks like the peppy Uptown Funk. The Boult Encore does much better with these kinds of tracks, however, the lack of detail is noticeable. That being said, compared to the Ant Audio H27 which was mostly lifeless and tinny, the Encore's boomy signature felt welcome, nice even. Comparing it to our wired entry-level reference in-ear (the 1MORE Piston Fit), the Boult Encore was better in terms of overall punch but not accuracy. Next, we did a few runs of Hello – Adele to gauge vocal performance. The Encore's warm signature was quite suited for the track but we noticed that the single beat bass drum at the start of the song produces kind of an unnatural reverb. Just for kicks we also played Whitesnake's Here I Go Again, and predictably the highs do get muddled and overpowered by the lows. The higher priced Soundmagic E10BT, on the other hand, still comes across as a more "balanced" headphone – able to do enough justice to most genres. (Remember, we're only comparing it with the 10BT because it's a familiar unit).
Overall, the audio quality of the Boult Audio Encore isn't bad for its price range. If you are biased towards bass you might even like its particular signature. And if you are looking for something on a shoestring budget to be your daily driver, this might just be your bassy weapon of choice.
Call/Mic: The call quality was fairly good. Callers on our test calls were able to hear everything I was saying clearly, which is decent for a headphone that doesn't have a mic on the cable which can be manually positioned near one's mouth. Nothing to complain about.
Battery life: Our standard battery test involves running Centuries by Fall Out Boy on loop till the battery dies out from a full charge. The Boult Encore lasted a full 7.5 hours, which is slightly below it's rated battery life, but not too much. Speaking of rated battery life, there's a bit of confusion about this specification. The box claims 12 hrs while the website has both 12 hrs and 8-10 hrs listed under features and FAQ sections respectively. The press release for the product also mentions 8-10 hrs, so we'll go with that.
Connectivity: The Bluetooth connectivity on the Encore isn't bad. Over the last four months that I've been using them, there were moments when I noticed stutters but nothing better or worse than your standard in-ear Bluetooth reception. Very much at par.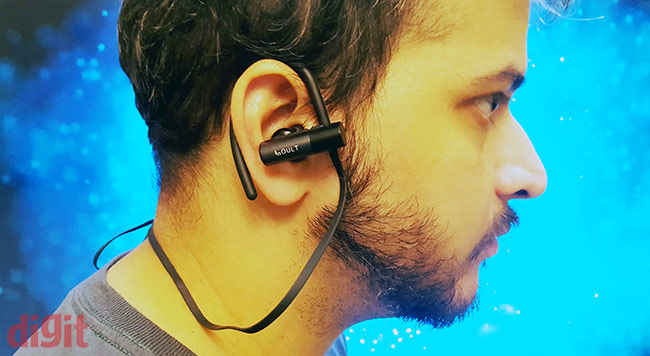 The loop design delivers a good fit
Fit and isolation: This is one area where the Boult Encore performs way better than average. The headphones are not only able to passively isolate a considerable amount of ambient noise, they also fit quite well thanks to the earloop design. Moreover, the way the drivers are angled for insertion into the ear canal, you don't feel much fatigue even after hours of listening at a stretch. Even when you are engaged in a vigorous activity they fit comfortably and without causing strain. This is because the earloop provides additional support.

Bottom line: Should you buy the Boult Audio Encore?
Well, yes. If you are on a strict budget and can't spare a rupee more, they are a decent choice as affordable entry-level Bluetooth in-ears. However, availability might be an issue since they seem to be listed exclusively on Myntra and appear to be "sold out" for quite some time.