Audio Technica ATH-MSR7 detailed review
With the launch of digital audio players like the Sony Walkman ZX2 and Neil Young's PonoPlayer, "High Resolution Audio" seems to be quite the buzzword these days. The Audio-Technica ATH-MSR7 too goes to great lengths to tell you that it's meant for high resolution audio. For those who aren't familiar with the term, high resolution audio isn't a specific standard as such, rather only a term used to describe audio encoded at sampling rates greater than 44.1 kHz and with bit-depth greater than 16 bits. The MSR7 box has the "Hi-Res Audio" logo slapped on but we're not quite sure how it applies to a headphone. Either ways it doesn't matter because the MSR7 is a really beautiful looking and pristine sounding headphone.
What Audio-Technica has done is essentially bring the sonic fidelity and aural chops of a production monitoring workhorse like say the M50 and fit it into a curvy and convenient package – something that an average joe aspiring audiophile will be comfortable using. How exactly has Audio-Technica done this? For starters this is a low impedance and high sensitivity headphone so you don't really need to break out your Amp to drive them. The MSR7 is portable too (it folds flat) and comes with three cables – one of which has in-line smartphone controls and a microphone.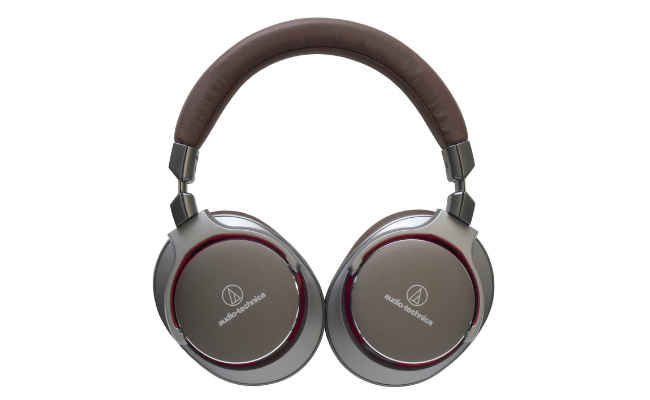 Design, build and features
The headphone housing is supposed to be made from a mixture of aluminum and magnesium, layered to provide a lightweight but rigid structure. The headphone is indeed light and gives the impression of being well built. The headband adjusters feel sturdy and so does the sliding mechanism. The headphones inspire a fair amount of confidence which is good since they're portable they need to be built well enough to take a fair amount of jostling. The pads are made of soft memory foam. These don't get uncomfortable for long listening sessions, but being closed backed they do then to get warm.
Now let's get down to business. What's the performance like?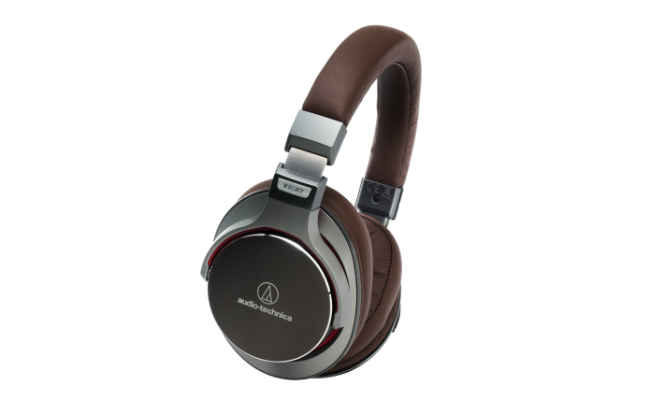 Performance
The circumaural closed-back design, coupled with just the right amount of headband clamping pressure and memory foam pads make for very good isolation. The headphones are able to cut out ambient noise to quite an extent – a little more than say the HD280 pros or M50s if you're familiar with those. But the comfort is much more.
The sound signature is fairly neutral, at least more neutral than most headphones we've had lately. Although not in the same range, for the sake of reference we switched between the MSR7 and the Aurvana Live!2. While the Aurvana had it's bass accentuated, the MSR7 was accurate (true-to-source) and quite enjoyable. One of our test tracks, While My Guitar Gently Weeps (originally by The Beatles) feat. India.Arie & Yo-Yo Ma sounded especially nice. The Cello sounded beautiful and we ended up noticing nuances which we last remember hearing on the K240 MKII. Overall, they're precise, the bass is hard hitting, accurate and all frequency ranges are well represented.
Specifications
Driver: 45 mm
Frequency Response: 5 - 40,000 Hz
Maximum Input Power: 2,000 mW
Sensitivity: 100 dB/mW
Impedance: 35 ohms
Weight: 290 g
Cable: Detachable 1.2 m, 3.0 m, 1.2 m with mic