The company also announced their newest smartphone, the 'Ziox Duopix' with a dual front-facing selfie camera.
Indian mobile phone maker Ziox announces the launch of their newest smartphone, the 'Ziox Duopix', which the company claims will be the first smartphone in the budget segment to feature a dual (8MP + 2MP) wide angle front-facing camera. The 4G enabled smartphone runs on Android 7.0, features a 5 inch HD IPS LCD display with 2GB RAM and 16GB internal memory. The Ziox Duopix is packed with a 2500mAh battery which the company claims will support fast charging. Pricing and availability: None yet announced.
Ziox Mobiles claims to have sold an approximate of 3 million mobile phones so far and with the new investment of Rs. 300cr for FY2017-2018, the company aims to manufacture and sell over 10 million units. Ziox also plans to foray into TVs, ACs, and other home equipment.
Read the complete press release below
In the light of its vigorous expansion, Ziox Mobiles under the aegis of Sun Air voice Pvt Ltd, one of the fastest growing Mobile handsets brand, ropes in the very versatile, Sushant Singh Rajput, as its Brand endorser who truly lives up to the brand name.
While Ziox mobiles is a preferred brand across the country through its outstanding innovation and quality, the other has won the hearts of a million Indians as he slips into any role with nonchalance. Both the brand and its ambassador ride on the precepts of resilience, hard work and steady growth. A rare blend of energy, perseverance, and popularity coupled with his ability to connect to people, Sushant Singh Rajput is a fine addition to the Ziox Mobiles family. This association will further boost the legacy of Ziox Mobiles as the actor resonates to the brand promise: Quality that Speaks.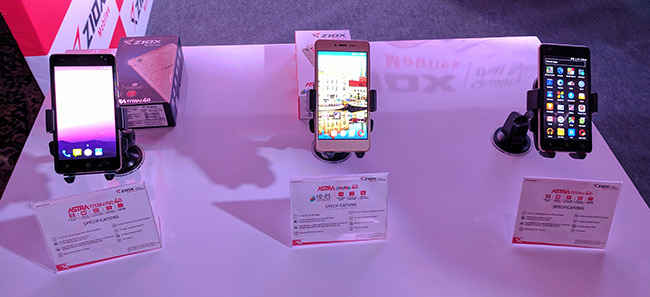 Answering strong demand and an overwhelming response from the Indian market, Ziox Mobiles also chalked out a detailed expansion plan and the roadmap for FY 2017-2018.The Brand aims to establish a stronger foothold in the Indian Market, with the total investment of over Rs. 200crore which shall span for a year, the Brand announced its plan to set up 2 new manufacturing units (in Sikkim and Noida) and R&D facilities apart from the existing New Delhi unit, with a holding capacity of around 1 Million units per Month. With the induction of Sushant Singh Rajput as its brand endorser along with the total investment of Rs. 100 Cr. this FY 2017-2018, Ziox aims to achieve an estimated revenue of Rs. 1,000 Cr and a sale of 10 million product units.
Commenting on this association and a promising future, Mr. Deepak Kabu, CEO Ziox Mobiles said "The future looks bright, Ziox Mobiles has a range of phones in the pipeline with exciting new launches. We are enthralled to present Sushant Singh Rajput as the new face of Ziox Mobiles. With Sushant Singh Rajput on board, it will help augment sales and further its reach in the market. The partnership with him is timed with Ziox Mobiles' next phase of expansion on a pan-India level"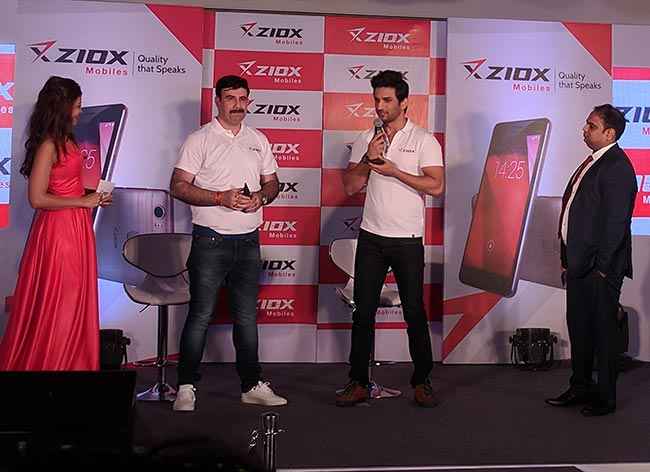 Mr. Kabu further adds, "Sushant embodies talent, youthfulness and style. More importantly, he blends well with the core values of hard work, reliability, and is the epitome of our brand philosophy. Today our target audience is the young, driven, forward-moving generation, who have ever changing needs. Sushant understands the pulse of this audience well and has a great rapport with them. That is why, with immense preparation, he goes on to entertain his fans with one performance after another just as Ziox Mobiles constantly strives to understand the changing needs of its customers."
Speaking on the association, Sushant Singh Rajput said, "I have always known Ziox Mobiles to be an inspirational brand in terms of their persuasion to becomes India's biggest mobile brand. I am happy to be associated with a brand which is very young, and has a journey that is very similar to mine. I love how this brand designs its products to suit every need of its customers and are constantly innovating themselves as I see myself doing that while working on a role. I look forward to being part of the Ziox Mobiles family and to contribute to its fascinating growth journey in India."
The ever-evolving brand has slated a major strategic transformation that entails the signing of a new brand endorser, an aggressive expansion and launches of it new products.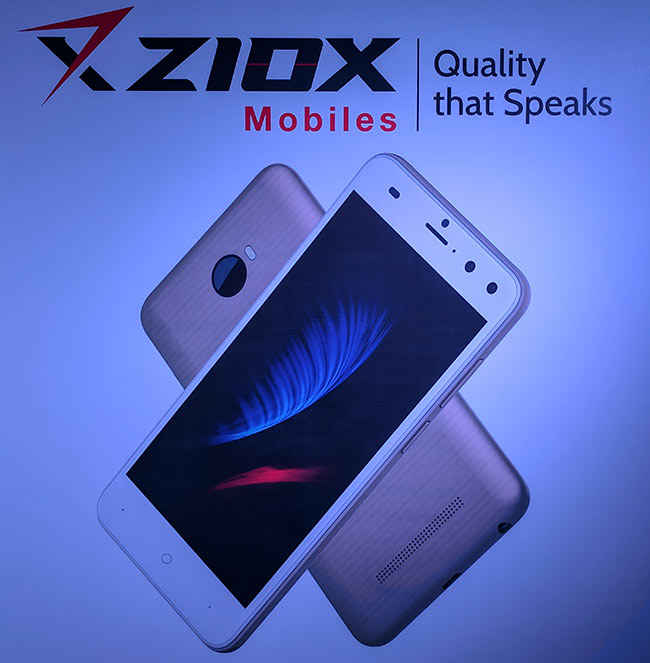 The Brand at the event also announced the launch of its newest smartphone Series 'Duopix", Phone Series with Dual Cameras. Designed to fulfil the brand promise of providing users with superior camera performance and quality, 'Duopix' comes equipped with wide angle Dual front camera (8.0MP + 2.0) front +8.0MP Rear. The latest Dual 4G model runs on Android 7.0, with 5inch HD IPS Display along with 2GB RAM + 16GB ROM all packed in 2500mAh battery. Some of the key features includes strong battery life & also the fast charging capability. The budget friendly Smartphone comes equipped with various other features like 21 language support with multilingual phonebook, MP3 player, FM Radio, Bluetooth connectivity to help you stay connected. The phone will be available across all retail stores in few week's time.
Along with the smartphones, the brand also announces its foray into LED TVS and Consumer Durables category.