Edimax announces a new AirBox and AirTracker air monitoring and location tracking systems in the Smart Cities and Internet of Things (IoT) category and several new modern networking applications at Computex 2017. The company also featured other smart home networking and office solutions for professionals and other small/mid si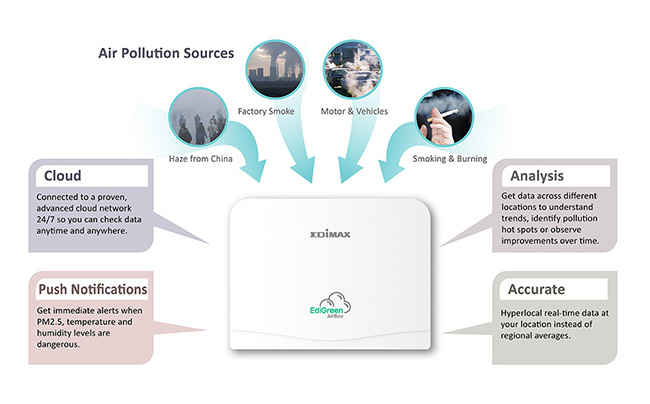 Read the complete press release below
Edimax Technology, a leading provider of premier networking solutions, successfully showcased Edimax Pro Solutions in Computex Taipei, from 30th May-3rd June 2017 at Taipei International Convention Centre, Taiwan. From past 36 years, Computex has been the world's leading B2B ICT/IoT trade show and developing into a global startup platform. Computex 2017 has its main focus on 5 main themes: AI & Robotics, IoT Applications, Innovations & Startups, Business Solutions, and Gaming & VR, with 4 featured exhibiting areas: SmarTEX, InnoVEX, and iStyle, and gaming & VR.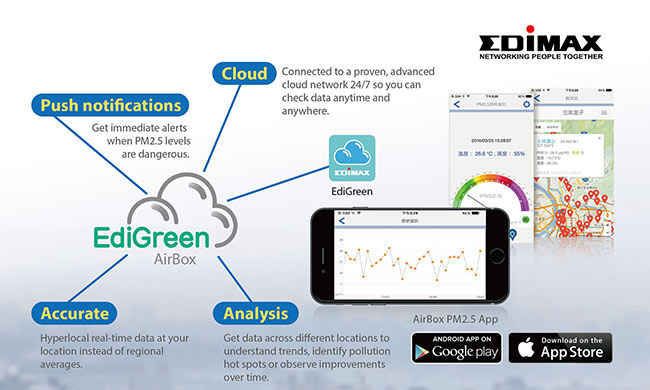 AirBox: Air-Quality Monitoring Solution
The success story of Edimax's AirBox, the world's leading network and big data total air quality monitoring solution, continues to strengthen. Already deployed in more than 1300 schools, AirBox offers real-time detection of air pollution levels, anywhere, anytime. The AI-2002W, a smart IoT indoor air-quality detector can identify more than ten harmful particulates/substances such as PM2.5, HCHO, CO2 and TVOC. Edimax invites city governments, schools and global citizens to join the AirBox project, collectively raise air-quality awareness and develop more livable cities around the world.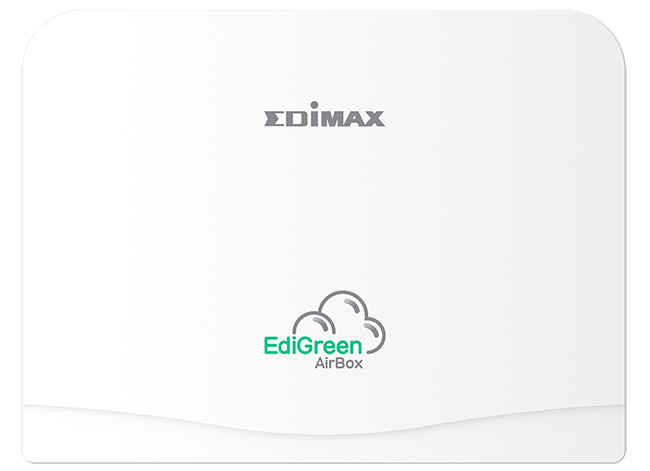 "It's a remarkable opportunity for us to participate in Computex 2017. It is an amazing platform to showcase our pro series, identify business opportunities, connect with industry experts and other associations," said Sanjay Joshi, Country Manager at Edimax India. "Some of our Key products like Air Box - Air quality monitoring with PM2.5, humidity and temperature, indoor & outdoor Air Tracker for asset tracking, PoE switches specially designed for surveillance to extend PoE distance up to 200 meters, Smart life and Home roaming kits received stupendous responses from the gentry and other visitors."
AirTracker: Location Tracking
Edimax AT-101T Wearable Tracker won iF desing award 2017The Edimax AirTracker consists of the AT-101G, a portable outdoor signal receiver alongside the iF award-winning AT-101T, a wearable outdoor tracker and boasts a range of 5km. A single AT-101G portable receiver can detect up to fifty AT-101T wearable trackers and provide real-time positioning of each connected tracker. It is with great honor that Edimax announces the AT-101T portable tracker's selection by a panel of esteemed judges for the iF product design award 2017, on criteria including design quality, innovation, functionality and ergonomics. The Edimax AirTracker can pinpoint the location of loved ones or any precious item. The solution is ideal for use while camping, hiking or at large amusement parks and can even be used to establish a 'safe zone' around homes to monitor children or the elderly.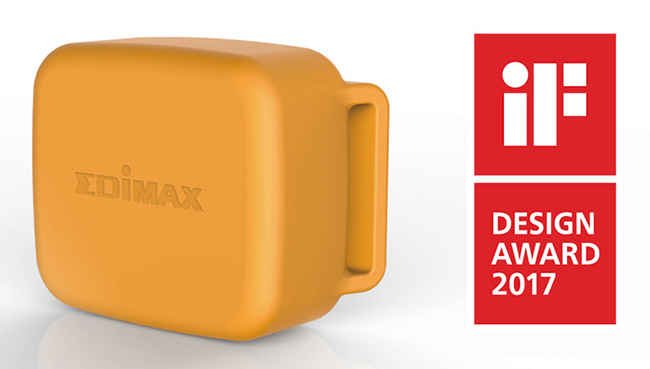 Edimax Air Tracker
With over 30 years of experience, Edimax has grown to be among the world's leading manufacturers of advanced network communication products. Edimax is dedicatedly working towards the design, development, manufacture and marketing of a broad range of networking solutions. Edimax has a wide range of consumer and business solutions and received ISO 9001 and ISO 14000 certification in 2003, won Computex Design & Innovation Award and also ranked in the top 35 most valuable international Taiwanese brands by Interbrand in 2014, iF Design Award 2014, Red Dot Design Award 2015 and Taiwan Excellence Award 2016.