The Apple Watch is now in its fourth generation, and in that time, it has gone from being one of the company's product to being the most sold watch, says Apple. Today, the company announced the new Apple Watch Series 4, which brings a host of new functional and design changes.
First and foremost, the sizes have been increased to 40mm and 44mm. This has allowed for a new, larger display to be incorporated into the watch, with the sole purpose of displaying more information. However, the most impressive hardware upgrade in the Series 4 would be the inclusion of electrodes that help enable the watch take an electrocardiogram or more commonly known as an ECG. In order to make this happen, even the Digital Crown has been redesigned to include an electrode, which would complete the circuit for taking an ECG.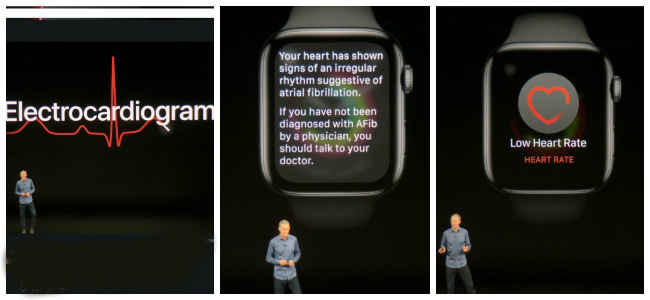 With the new hardware changes, the result is a host of brand new features such as fall detection. The Apple Watch Series 4 is able to detect when you've fallen, whether it's slipping or tripping. Additionally, if the watch doesn't detect any movement for a minute, it will automatically send out an SOS notification to a predetermined contact along with your location. It will also contact emergency services. Another key feature added to the Apple Watch thanks to its new hardware, alongside the ability to record an ECG, is detecting Atrial Fibrillation or irregularities in heart rhythm. The feature is both FDA and American Heart Association certified.
Other changes include a louder speaker and the microphone being moved to the opposite side of the watch, allowing for clearer conversations. There are also a host of new watch faces, including the breath app, which is also now a watch face.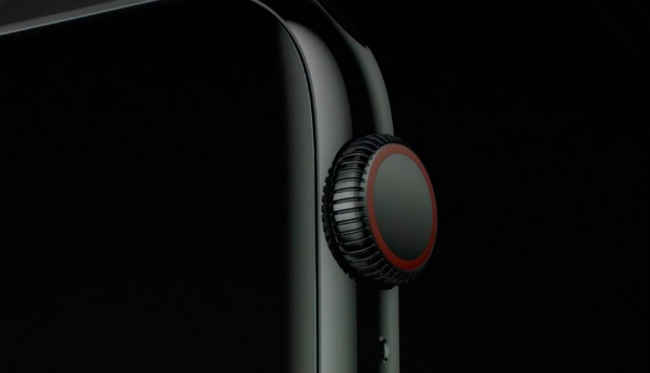 The Apple Watch Series 4 will be available for $399 for the GPS only variant and $499 for the Cellular edition. The watch will be available September 21 onwards in a host of variants. The existing Apple Watch Series 3 has received a price cut and will now be sold for $279, starting right after the event ends. The new Watch will be available in three colour finishes; Space Gray, silver and gold. There's also a Stainless Gold variant which comes with a matching Gold Milanese loop. Additionally, there's also the Nike+ variants which come with Pure Platinum and Black sports band which include a reflective material woven into the band. The watches, as of now, do not have an India launch date.