OnePlus CEO Pete Lau has revealed the OnePlus TV remote. The remote is seen featuring a Google Assistant button, a key with OnePlus logo and more.
OnePlus is gearing up to launch an Android-powered TV this month in India and it is revealing more information about the upcoming product in bits and pieces. Just recently, the company announced that its upcoming TV is an Android-powered device and that it features a custom Gamma Color Magic processor. Now, the company's co-founder Pete Lau has tweeted an image of the OnePlus TV remote and as always, we will detail what's on the surface and what's subtly hidden. Starting with the remote's design, it seems to be fairly slim and its form factor is similar to most modern television remotes.
There are five distinct buttons on the top, along with what looks like a four-way D-pad with a button in the middle. The D-pad may be used for navigation and there's a chance that it could be touch-sensitive and act similar to older Apple iPods that had a click wheel mechanism. The button in the middle is most likely the standard selection button. On the right edge of the remote are what look like volume buttons but since Lau didn't reveal anything, we are speculating about the device's features right now.
As for the five buttons on top, one of them sports a OnePlus logo. This button could be used to directly navigate to OnePlus' new OxygenOS UI for the OnePlus TV. Below this is a dedicated Google Assistant button that calls up the digital assistant to help you with your queries like opening an app or performing a voice search for content, which the remote might support. Immediately below is a button with the hamburger menu, which might be the button to bring up the menu or options on a screen. There's also a back button and a home button. The remote is likely to pair with the OnePlus TV via Bluetooth and previously, a Bluetooth remote was certified by the Bluetooth SIG.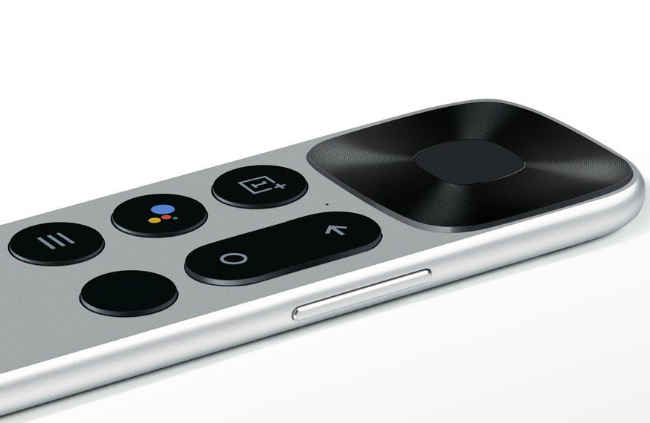 One of the buttons has no logo and is blank. While there's no info on what the function of this key is, it could just be a reprogrammable button. This would make a lot of sense since OnePlus has always been about giving more controls and utility to its users. Most modern remotes aren't equipped with a mute button, which can be annoying at times. This, and many other, problems could be solved by enabling users to re-map a button to the function of their liking.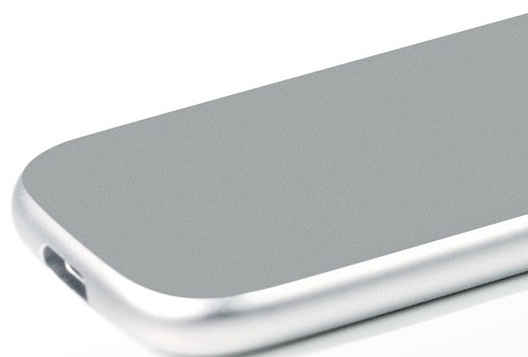 Finally, one can spot that the remote features a USB Type-C port on the bottom. Type-C charging is a notable addition to a TV remote but it does have its shortcomings. Imaging that the remote's battery dies while you are navigating around the UI. You will then need to charge the remote and wait for some time to be able to use it again. While this is not a huge issue, OnePlus might introduce Warp Charge standard for the remote, as it did with the OnePlus Bullets Wireless earphones. Again, we suggest that you take our speculation lightly since no features of the remote have been officially confirmed yet.
You can read our rumour roundup about the upcoming OnePlus TV here.