InSight, NASA's most recent spacecraft to Mars, has crossed the halfway mark on its way to the Red Planet. NASA's Jet Propulsion Laboratory reports that all of its instruments have been tested and are working well. At the moment, the spacecraft has covered over 277 million kilometres (172 million miles) since its launch 107 days ago. According to a report on the matter by the lab, InSight will cover another 208 million kilometres (129 million miles) in the next 98 days so it can touch down in the Mar's Elysium Planitia region.
InSight stands for Interior Exploration using Seismic Investigations, Geodesy and Heat Transport. The spacecraft has a lot of work to do on the lonely Red Planet when it finally gets there. Its first mission will be to study the planet's deep interior. Using the SEIS instrument (Seismic Experiment for Interior Structure), which is a six-sensor seismometer combining two types of sensors to measure ground motions over a large range of frequencies, InSight will give scientists back on Earth a glimpse of Mars' internal activity. InSight also contains HP3 (Heat Flow and Physical Properties Package), an instrument that will measure the amount of heat escaping from Mars. Lastly, InSight will use the spacecraft's radio connections to carry out RISE (Rotation and Interior Structure Experiment) investigations to assess perturbations of Mars' rotation axis, providing us information about the planet's core.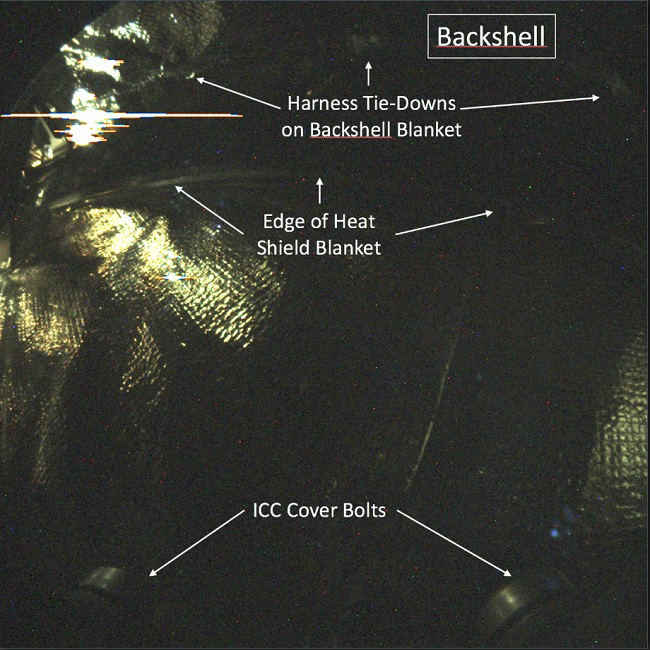 InSight's 'selfie' gives us an insight into its instruments
Before InSight can get to doing all of that, it has to get to Mars, clear its atmosphere, and touch down safely on the planet's red surface. To do all of this properly, InSight had to take a picture of its insides and send it to us to see if everything was in good working order. According to the scientists at NASA, the SEIS instrument is in good condition. "We did our final performance checks on July 19, which were successful," said Bruce Banerdt, Principal Investigator of InSight. HP3 and RISE instruments have reported to be healthy as well.
Before InSight approaches Mars, the team back on Earth will have to be ready with the landing procedures. If all goes according to plan, the camera on InSight should take the first image of Elysium Planitia just minutes after touchdown. From then InSight can begin its investigations on the planet.
Cover and inline image courtesy: NASA