Tesla CEO Elon Musk launched a prototype of a humanoid "Optimus" robot, which Musk believes Tesla can bring to market for "less than $20,000".
Tesla has previously launched Bumble C, which is the first version of the bot and it was developed with "semi off-the-shelves" actuators. It served as a testing bed for Tesla's first robot developed with in-house parts.
Tesla presented a video of the robot performing tasks in a controlled environment to demonstrate some level of usefulness. The company also showed a video of the robot working at an actual workstation at the Fremont factory.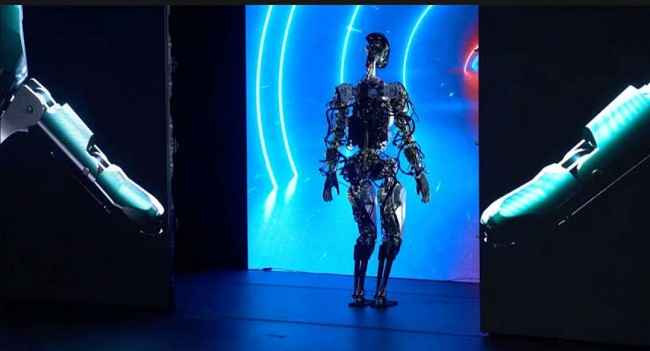 Tesla CEO Elon Musk Introduces humanoid 'Optimus' robot
Musk said, "Our goal is to make a useful humanoid robot as quickly as possible."Tesla claims Optimus would be an "extremely capable robot."
Elon Musk claims that the humanoid 'Optimus' robot will be capable of walking in the next few weeks, however, he wanted to present it on Tesla's AI day since it looks more like the version of the robot that is going to go into production. Tesla's AI Day is about recruiting and Tesla is basically showing off what it is working on to help attract talent that would be interested in those details.
Elin Musk said that the latest version of the robot is equipped with Tesla-designed actuators, a battery pack, and power electronics.
Tesla also revealed that it had the first prototype in February of 2022, which led to this new version that is now supposedly about to walk in the next few days.
For more technology news, product reviews, sci-tech features and updates, keep reading Digit.in