#IBMCodePatterns, a developer's best friend.
#IBMCodePatterns provide complete solutions to problems that developers face every day. They leverage multiple technologies, products, or services to solve issues across multiple industries.
Click here to know more
Advertisements
At the Computex Taipei 2016, ARM has announced its new Cortex A73 System on Chip along with the Mali-G71 GPU, its new 64-bit premium mobile CPU micro-architecture. The Cortex A73 will be replacing the Cortex A72. Based on the new Artemis microarchitecture and a 10 nanometre FinFET process, the newly launched Cortex A73 SoC can be clocked up to 2.8Ghz and is 30% power efficient over the A72 predecessor, what ARM calls "sustained CPU performance".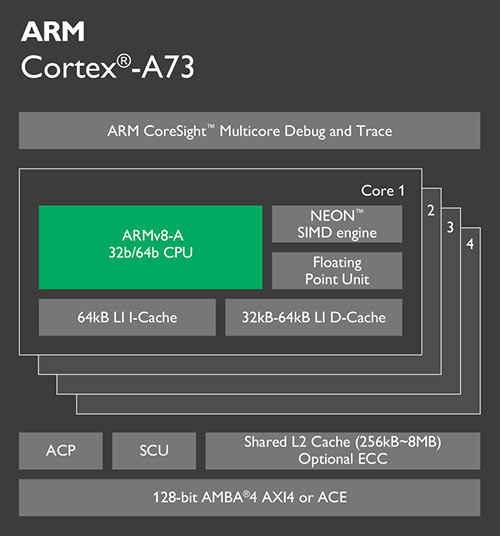 The A73 also offers over twice the performance and does not need to be as hasty as its predecessors to slow down to save battery life. On the official product page, the company also says the Cortex-A73 is the smallest premium ARMv8-A processor and delivers highest single-thread performance in the smallest area footprint.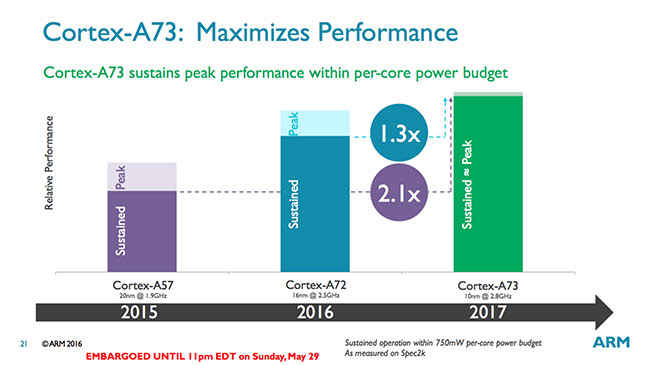 Along with the new Cortex A73 SoC, ARM has also unveiled the new Mali-G71, company's first GPU to use its third-generation Bitfrost architecture. The core allows for 1.5 times higher graphics performance, 20 percent better power efficiency, and 40 percent more performance per square mm over ARM's previous Mali GPU, claims ARM. It would be interesting to see how the numbers come out during real world testings and usage.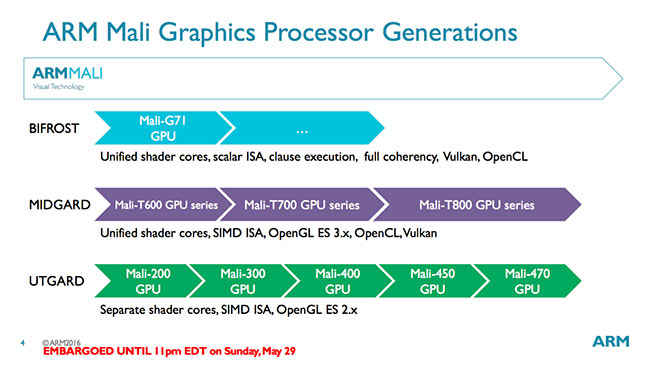 The number of shader cores have been doubled from 16 to 32 and has been designed keeping in mind the needs of VR, supporting 4K resolution and 120Hz refresh rate. The GPU is also optimised for the Vulkan graphics API, that was announced in February. ARM said that it expects the chips to push forward virtual reality and augmented reality usage powered by mobile devices.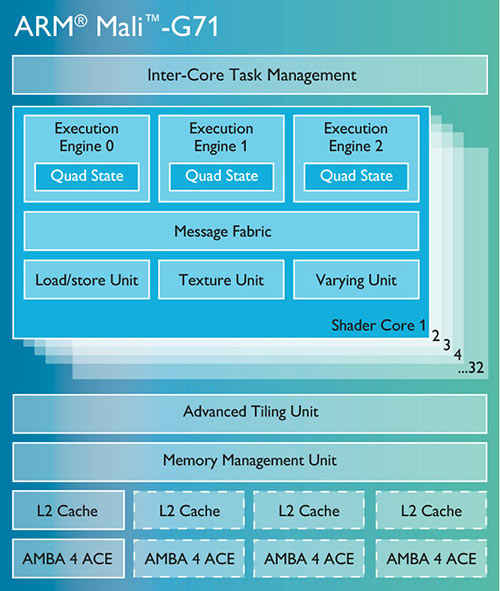 The SoCs using Cortex A73 and Mali G71 GPU will enter production in late 2016 and will be seen powering the devices in early 2017. The GPU technology will be passed on to lower-end chips but ARM will not be upgrading its low-end CPU architectures.