The next-generation flagship phones are almost here. Xiaomi has confirmed to bring in the 12 series even before the year ends, and OnePlus will follow close with its 10 series in early January. Both companies are aggressively vying for attention and have been letting slip interesting features. The latest one is the display technology used on these phones - LTPO 2.0.
According to Weibo teasers, the LTPO 2.0 screen on the Xiaomi 12 gets A+ certification from DisplayMate and created 15 new display records. The panel will also be shielded by Gorilla Glass Victus. Both the Xiaomi 12 and OnePlus 10 Pro will employ Qualcomm's latest Snapdragon 8 Gen 1 SoC.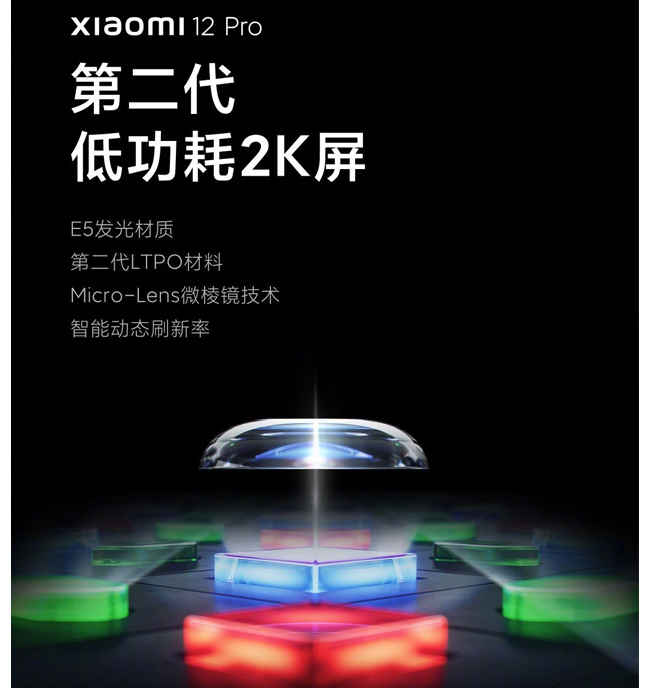 Also Read: Xiaomi 11i Hypercharge will bring 120W fast-charging to India on January 6
LTPO 2.0 vs LTPO 1.0: What to expect?
Xiaomi 12 and the OnePlus 10 Pro will employ LTPO 2.0 displays sourced from Samsung. In his Weibo post, OnePlus co-founder Pete Lau clarified that the new LTPO 2.0 displays will have a smoother high refresh rate experience. This looks like an iterative refinement since the last-gen LTPO 1.0 displays were also able to switch between 1Hz and 120Hz refresh rates based on the content playing. However, there could be more to it.
In its investigation of last generation LTPO panels, folks at Anandtech discovered that these displays were still resorting to 'mode switching' instead of seamless VRR (variable refresh rate) as we commonly see on most gaming monitors and PCs. This is to say that the display refresh rate can range between 1hz and 120Hz, but it can assume only a few predefined values in between and not just any random value. Besides, Samsung also restricted LFD or low-frequency drive on its phones, which is to say that VRR only triggered when the ambient brightness was above 40 lux (a restriction which isn't present on the iPhone 13 pro).
These are some of the kinks that we expect the iterative refinements in the LTPO 2.0 technology to even out. Of course, we will have to wait and watch to know what exactly has changed.
What are LTPO displays?
In all modern active-matrix displays, every pixel is turned on/off using a switching transistor and uses another Driving transistor and capacitor to uniformly glow. LTPO (stands for Low-Temperature Polycrystalline Oxide) displays use faster LTPS transistors for switching circuits and power-efficient IGZO transistors for driving circuits.
This enables the pixels to switch faster (LTPS switching circuits) and also be more power-efficient (IGZO driving circuits). This is also why they can be better used to implement VRR or variable refresh rates on phones. Both the IGZO driving circuits and the ability to switch to lower refresh rate modes make them notably more power-efficient compared to regular OLED displays.