The Vivo NEX 3S 5G could be launched later this month. It's expected to have a large 6.89-inch AMOLED waterfall display.
UPDATE: According to a fresh report filed by Chinese news outlet ITHome, the vivo NEX 3S 5G will be launched on March 10.
In less than a week after Vivo showcased its new APEX 2020 concept smartphone, we're seeing reports of a vivo NEX 3S 5G smartphone pop up online with similar specifications and features. According to GizmoChina, this new vivo NEX 3S 5G is a production-ready embodiment of the APEX 2020 concept. It will reportedly feature the same curved display and a Qualcomm Snapdragon 865 chip. Interestingly, Vivo could launch the NEX 3S 5G sometime later this month in China.
According to the report, which cites Digital chat station's post on Weibo as a source, the upcoming vivo NEX 3S 5G will be powered by Qualcomm's latest Snapdragon 865 chip. It will also feature a curved (aka 'waterfall') display and support the same 55W fast charging technology seen on the recently announced IQOO 3 smartphone. On the TENAA certification website, the vivo NEX 3S 5G is listed under the model number Vivo V1950A. At 219.5g, it's also quite heavy.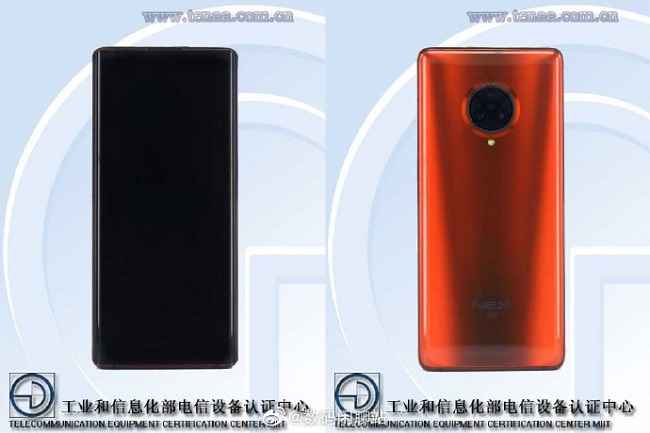 From what we know so far, the upcoming vivo NEX 3S 5G will sport a 6.89-inch AMOLED screen with a resolution of 1080 x 2256 pixels. The Snapdragon 865 chip on the inside will be complemented by 8GB of RAM, while storage options include 128GB and 256GB. On the back panel, the NEX 3S 5G will have as many as three cameras, including a 64MP primary sensor, a 13MP telephoto sensor, and a 13MP ultra-wide sensor. The selfie camera is the same 16MP pop-up unit seen on the vivo NEX 3.
The APEX 2020 that Vivo announced recently has similar specifications. It features a 6.45-inch curved display that "bends at an angle of up to 120° on both sides". The handset ditches physical side buttons for a "virtual pressure-sensing button". The APEX 2020 is best known for its gimbal camera, which means the primary rear camera sensor is housed inside a tiny gimbal-like structure to help improve optical stabilisation while capturing photos. "Lab tests demonstrate that compared to the traditional OIS system, its stabilization angle is 200% extended," claims Vivo in its news release.