A day after Redmi teased that it would launch a phone with a 64MP primary sensor, the Xiaomi spin-off company has given out some more information about the camera of the device. In the latest images posted on Weibo, the Chinese company has teased a quad-camera setup on the phone. It also claims that the phone will be able to capture an image up to 20MB in size, and the photo produced "will be far superior to that of an 8K TV". Further, neither the launch date nor the name of the device were revealed in the teaser.
Yesterday's image zooms into the picture of a cat to show crisp details around its eye. Rumours about smartphones featuring a 64MP camera have been making the rounds since Samsung unveiled a 64MP camera sensor back in May 2019. Previously, it was thought that Realme would be the first company to launch a device with 64MP sensor, but it now seems that Redmi will leapfrog Realme to take that crown.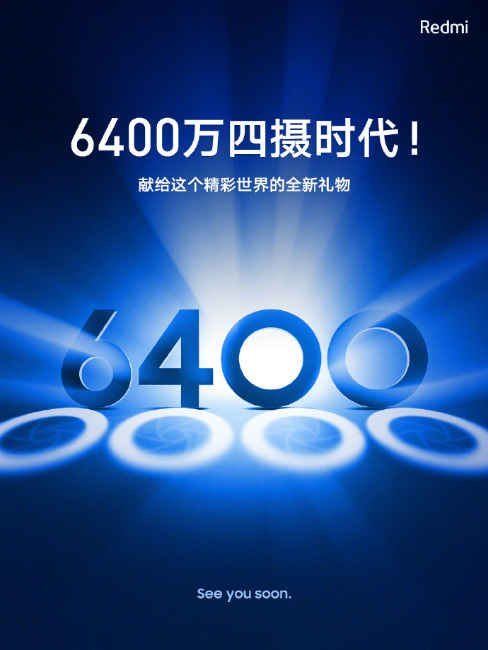 The first major development about this was made in June when famous tipster Ice Universe claimed that Redmi may be developing a phone with a 64MP camera sensor. It is the same sensor that was reported to debut with the rumoured Samsung Galaxy A70s smartphone. Moreover, XDA Developers have also spotted a reference of the 64MP "ultra-pixel" mode in the MIUI Camera app. "The strings cited by the developer also correspond to a default text, "64MP DUAL CAMERA," for the watermark on images," said XDA. It is being speculated that phones with the 64MP sensor will start to crop up in the second half of the year.
Samsung claims that its 64MP sensor supports up to 100dB of real-time HDR, which is 66% higher than the convention 60dB HDR on other devices. As mentioned, Samsung Semi Conductors announced the Bright GW1 sensor in May. It has a resolution of 64 megapixels and uses Samsung's ISOCELL tech. The sensor uses tetracell technology, which basically uses a method of binning 4-pixels to yield 16MP binned images. The ISOCELL Bright GW1 sensor features the highest resolution in Samsung's 0.8μm-pixel image sensor line-up.