Rumours about smartphones featuring a 64MP camera have been making the rounds since Samsung unveiled a 64MP camera sensor back in May 2019. Now, Redmi has posted a teaser on Weibo for its alleged 64MP camera smartphone. Previously, it was being speculated that Realme would be the first brand to introduce the world's first 64MP camera smartphone, since the company posted a teaser on Weibo for the same in June 2019. However, it is now possible that Redmi could beat Realme and Samsung to release the world's first 64MP camera smartphone.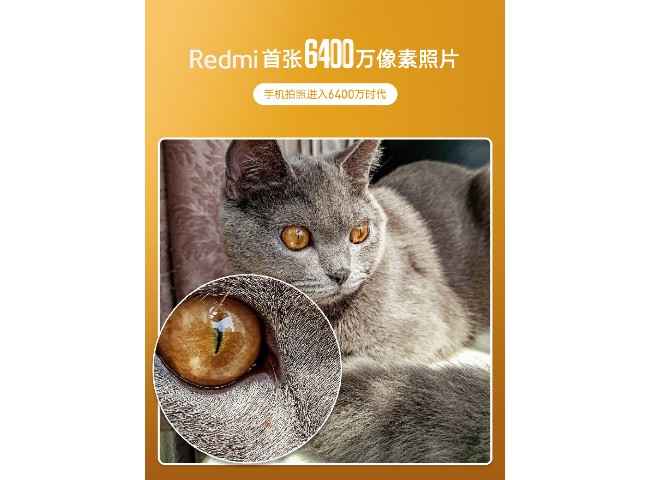 It is being claimed that the teaser Redmi posted on Weibo is from it upcoming 64MP camera smartphone. The teaser posted zooms into the picture of a cat to show crisp details around its eye. The image did not say anything specifically, so unfortunately, that's all we got from the official teaser. Even if smartphones were able to produce 64MP images years ago, this is the first time a sensor is able to yield photos with such detail.
Additionally, XDA spotted a reference for 64MP "ultra-pixel" mode in the MIUI Camera app. " The strings cited by the developer also correspond to a default text, "64MP DUAL CAMERA," for the watermark on images," said XDA.
The 64MP camera sensor, launched by Samsung recently, is expected to show up in devices in the second half of the year. Given the timeline, Redmi is said to be working on a phone with the same sensor. However, a Samsung Galaxy A series smartphone is expected to be the first phone to come with the sensor. Also, Samsung claims that its 64MP sensor supports up to 100dB of real-time HDR, which is 66% higher than the convention 60dB HDR on other devices.
According to GSMArena, "there is likely to be a 64 MP toggle to use all the pixels, but this is recommended to do only in good lighting because it does not provide such extra detail as the binned version." We also expect improved autofocus and Full HD videos at 480 fps.