OnePlus has outlined its plans for the future of OxygenOS and camera updates. OnePlus 10 could debut with a unified OS with the best features from OxygenOS and ColorOS
OnePlus has outlined its plans for the future of OxygenOS and camera experience. The company has announced that it is integrating its OxygenOS and Oppo's ColorOS teams to develop a unified operating system. OnePlus has also confirmed that the integrated OS will debut with the flagship series, likely the OnePlus 10 in 2022.
Future of OnePlus: OxygenOS and ColorOS integration happening next year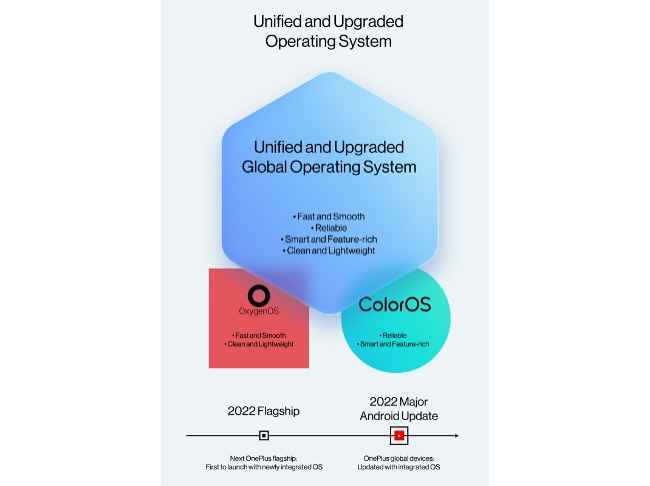 OnePlus CEO Pete Lau took to the OnePlus forums and revealed the plans for OnePlus 2.0 which he says is the next phase in the company's evolution. "I believe we are now a more mature and reliable technology brand that continues to bring top-quality products to users around the world with the same Never Settle spirit as before," he writes in the post.
OnePlus is looking to combine the best features from OxygenOS such as its fast and smooth interface along with its clean and lightweight design with some smart features from ColorOS. This new unified operating system will be fluid and reliable as OxygenOS but OnePlus did not reveal the exact changes incoming with it.
"I believe that the unified operating system will keep the DNA of OxygenOS that many of you love so much, while also giving you an upgraded experience overall. And of course, OnePlus has a unique group of users, therefore we will customize the unified OS specifically for OnePlus devices to make sure it meets your expectations, for example by keeping it as clean and lightweight as before, and continuing to support unlock bootloaders," Pete wrote.
The company will share more details about which phones will receive the unified OS at a later date.
OnePlus doubling down on camera features
The CEO also revealed that they are doubling down on camera features to bring a premium experience. In the next phase, OnePlus is looking to simplify and create an easy to use camera app and offer better point-and-shoot capabilities.
OnePlus' journey with Hasselblad will continue to evolve in this next phase with more focus on colour science, calibration, custom sensors and lenses.
OnePlus also reaffirmed that it will continue to offer phones at multiple prices. "Most importantly, going forward, our more affordable product ranges will become more localized, while continuing to offer our premium and ultra-premium flagship smartphones globally," Pete says.
Also Read: OnePlus makes a u-turn, could launch OnePlus 9 RT in October after all