LG is wasting no time in bringing its 2017 flagship smartphone, following up Samsung's launch of the Galaxy S8.
The LG G6 is coming to India on April 25. The company just sent out invites to the media, announcing its next flagship in the country. The G6 was announced at Mobile World Congress this year and is amongst the first smartphones to bring HDR playback support, and the company has dropped its modular endeavour, as seen on the LG G5 last year.
However, what's perhaps more interesting is that the LG G6 comes into the market with the Snapdragon 820, a notable miss from the company. While the difference in performance shouldn't really be notable, a flagship buyers may criticise LG for the same. With Samsung once again going with the Exynos variant of its flagship in India, we're yet to get a Snapdragon 835-powered smartphone in the country. In fact, it looks like the recently launched Xiaomi Mi 6 will be the first, whenever it comes to India.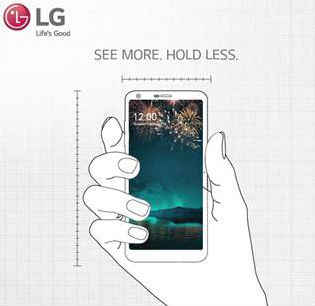 While that does make the device interesting, the LG G6 also has flagship class specifications. As mentioned above, the device brings HDR playback support, but it's also one of only two devices sporting the new Univisium aspect ratio, allowing smartphone screens to be larger, but reducing their width.
Also read: 10 things to know about the LG G6
Further, you get 4GB of RAM on the LG G6 and the same camera setup as the G5. The G6 has two 13MP sensors on the back, but it uses one wide angle lens and another regular lens. LG has made some changes to the way the camera works, but the basics remain the same. There's also a 3300 mAh battery on the LG G6.
It is worth noting that Samsung has already announced the pricing of the Galaxy S8 and S8 Plus. With the devices selling for Rs. 57,900 and Rs. 64,900 respectively, it's possible that LG will bring its flagship at a slightly lower price tag. We still expect a 50K plus price point, but LG shouldn't cross the 55k mark. Also, direct conversion of the phone's Korean pricing amounts to around Rs. 51,000.