While Samsung has postponed the official launch event of the Galaxy Fold, and has reportedly started to recall the review units for internal testing, Huawei has confirmed that it will launch the phone in July this year. The company, however, has not stated which markets will see the launch and in what countries will it sell the device. Earlier, some reports suggested that the phone would launch in June.
Huawei confirmed the month of launch during its Global Analyst Conference in China. The Mate X (5G) was launched at MWC in Barcelona this year. The Unlike the Samsung Galaxy Fold, which folds inwards like a book, the Huawei Mate X fold outwards. The device comes with 5G multi-mode chipset called Balong 5000, and uses a 'Falcon Wing' Mechanical hinge at the folding spot. Since the device is folded outwards, its rear camera can be used as the selfie shooter.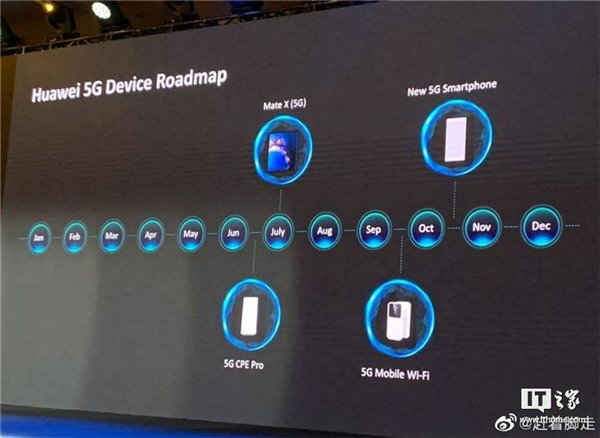 When folded, the device is a 6.6-inch OLED panel with a resolution of 2480 X 1148 pixels, and in the unfolded state, it turns into an 8-inch display with a resolution of 2480 X 2200 pixels. The Huawei Mate X comes with a 40MP sensor with wide-angle lens along with a 16MP ultra-wide lens and an 8MP telephoto lens. In the folded state, the phone is 11mm thick and when unfolded, the phone measures 5.5mm thick. It packs a 4500mAh battery which supports Huawei's new Super Charge with speeds up to 55 Watts. The Huawei Mate X is priced at 2299 euros for 8GB of RAM and 512GB of storage.
In March, the company announced that it will launch the Mate X in India later this year. The Huawei Mate X is said to be world's first device to support both standalone and non-standalone bands of the next generation cellular mobile communications. The Chinese tech giant also says that the device has received the first 5G CE certificate awarded by TÜV Rheinland. The company also said that it will launch a 5G phone in October, which is likely to be the Huawei Mate 30.