HIGHLIGHTS

Google Pixel 4 with back case spotted in the wild again.

The phone could use Soli radar chip to control functions without touching the phone.
After Google revealed the camera design of the Pixel 4, the smartphone started to pop up more frequently in random places. In another such incident, the Google Pixel 4 has allegedly been spotted in the London Underground. Although the phone is disguised with a thick back case to hide the camera bulge, the placement of the lenses and the LED flash confirms the camera setup that we have already seen in the official image shared by Google. We can see a main sensor along with a lens, which is suspected to be a 16MP telephoto lens. There is a spectral sensor above and a flash below the lens setup.
Additionally, famous tipster Steve Hemmerstoffer (aka onleaks) has shared an image on Twitter speculating that the Google Pixel 4 might come equipped with a Soli radar chip. Reportedly, the Project Soli has been in development since 2015, and could debut in the Pixel 4. The technology has already got a special FCC permit for testing "as it needed to broadcast an electromagnetic signal more powerful than what is currently needed." It apparently allows users to use subtle finger and hand movements to control several functions.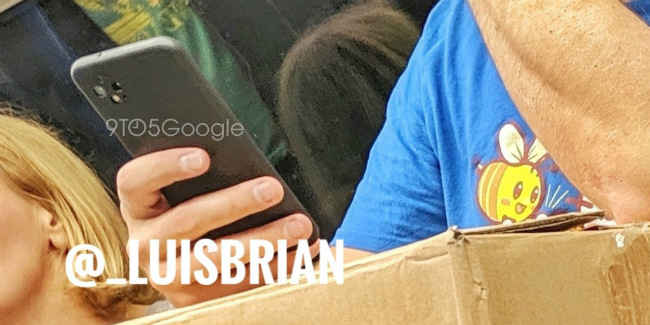 9to5google says that the tech, developed by a team led by Ivan Poupyrev at Google's Advanced Technology and Projects Group, can sense the position of a user's hands and can let him/her control virtual knobs, buttons, and sliders without touching the device. "Soli can sense the tiniest motion and can work all the way from smartwatches to TVs — to pause, play, scrub, or change the volume," the report said. We have already seen a similar technology in the LG G8 ThinQ smartphone that was launched at MWC, Barcelona. LG calls this feature "Air Motion."