Apple has scheduled an event on September 15 where it is expected to launch some next-generation products
Apple has scheduled an event tonight on September 15 where it is expected to launch some next-generation products but there are also conflicting reports hinting that the iPhone 12 could be skipping the show altogether. Apple CFO earlier confirmed that the iPhone 12 launch is likely postponed due to the production delays caused by the Coronavirus pandemic.
While there's no official word whether we will be seeing the iPhone 12 make it to the launch, Apple is expected to launch the Apple Watch Series 6, an affordable Apple Watch SE, two iPads and possibly a tracker. Aside from the hardware, the company is also expected to roll-out iOS 14 after the launch alongside watchOS 7 and iPadOS 14.
How to watch Apple Time Flies event on September 15?
Apple's Time Flies event begins from 10:30 PM IST (10 AM PDT) and will be live-streamed on YouTube and Apple website. We have embedded the live stream link below and you can also visit Apple's website to watch the launch.
Apple Time Flies event: What to expect?
Apple's invite to the media is cryptic but the name 'Time Flies' could be an indicator of the impending Apple Watch Series 6 announcement. We already know that there are little chances of the iPhone 12 making it to the stage due to production delays caused by the COVID-19 crisis.
The company is expected to launch the Apple Watch Series 6 which is looking to be an incremental upgrade to the Apple Watch Series 5. The new Series 6 will likely have features like SpO2 oxygen level sensor, improved sleep tracking and a revamped Fitness app. The design of the Series 6 is expected to be the same as the Series 5 with minor touch-ups.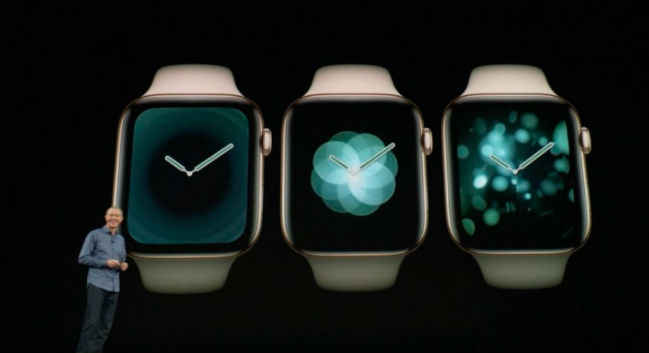 Interestingly, Apple Watch SE is also expected to launch alongside the Series 6 as an affordable option in its wearable lineup. The Watch SE will be similar to how Apple has positioned the iPhone SE in the smartphone segment.
Moreover, reports suggest that the company is also looking to launch the iPad Air 4 with the latest processor as the iPhone 12 and a larger display. It is likely that Apple will also do away with the physical Touch ID button from the iPad Air 3.
Apple AirTags is also expected to finally launch after being at the centre of leaks from quite a while now. The AirTags is a Tile-like tracker that will help users keep a track of keys and other smaller objects, essential to the user. There will be a dedicated app that will let users track the AirTags from their phones.
As for the iPhone 12, several reports are indicating that Apple will launch four new iPhones sometime in October. You can read more about the iPhone 12 series here.