Apple iPhone 11, iPhone SE 2020 and iPhone XR have received a price cut after the launch of the iPhone 12 series in India on October 14. Apple has revised the prices of these phones in India and the updates prices of the iPhone 11, iPhone SE 2020 and iPhone XR are now reflected on the Apple India Store online. Moreover, to sweeten the deal further, Apple is also offering AirPods with every iPhone 11 bought from its online store.
After launching the iPhone 12 series alongside the HomePod Mini earlier this week, Apple has revealed that it won't be shipping the iPhone 11, iPhone SE 2020 and iPhone XR with EarPods and charging adapter as well, something it previously confirmed for the iPhone 12 series.
Apple iPhone 11, iPhone SE 2020 and iPhone XR price cut details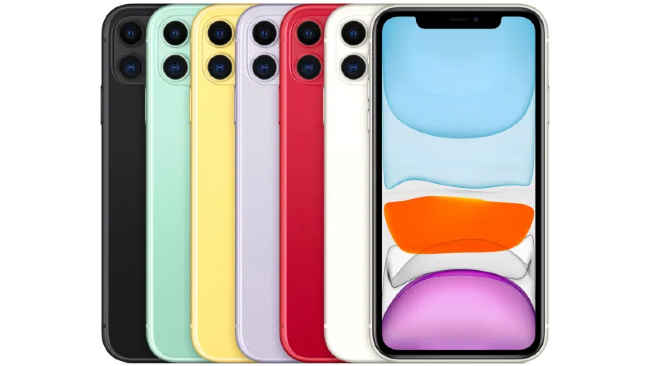 Going by the listing on the Apple India Store, the iPhone 11 (64GB) is now priced at Rs 54,900 down from its original price of Rs 64,900. That's a flat discount of Rs 10,000 which is pretty decent considering the new iPhone 12 mini starts at Rs 69,900.
The iPhone 11 (128GB) that launched at Rs 69,900 now retails at Rs 59,900 while the 256GB that was originally priced at Rs 79,900 is now listed online at Rs 69,900.
Apple's mid-range iPhone SE (2020) that was launched earlier this year starting at Rs 42,500 for the base 64GB storage variant has now received a discount of Rs 2,600 and retails at Rs 39,900 in India. Similarly, the 128GB variant that was priced at Rs 47,800 will now sell at Rs 44,900 after a discount of Rs 2,900. The maxed-out 256GB storage model was launched priced at Rs 58,300 has also received a price cut of Rs 3,400 and is now available to purchase at Rs 54,900.
The iPhone XR has also received a discount of Rs 4,600 in India and now sells at Rs 47,900 for the base variant with 64GB storage and Rs 52,900 for the 128GB storage option.
With these new prices, Apple has provided some exciting offers for iPhone 11 and iPhone SE 2020 that pits these two phones against the likes of the OnePlus 8 series, Google Pixel 4a, iQOO 3 and Xiaomi Mi 10, to name a few.
With the deferred availability of the iPhone 12 lineup in India, these discounts could act in favour of more buyers choosing to go with the iPhone 11 and even the iPhone XR. However, it remains to be seen if the removal of EarPods and charging adapter from the packaging would affect the purchasing decision of first time Apple iPhone buyers.