As gaming laptops become more affordable, Nvidia is looking at lowering the bar for modern gaming even more with the announcement of the RTX 2050 GPU. Laptops that come with the RTX 2050 will hit markets sometime in mid-2022. We have no idea what these newer RTX 2050 laptops will cost but they should be cheaper than laptops with an RTX 3050. The RTX 2050 is based on the Ampere GA107 architecture which also shaped the 3050. This essentially means that gamers will be able to experience games with ray-tracing enabled.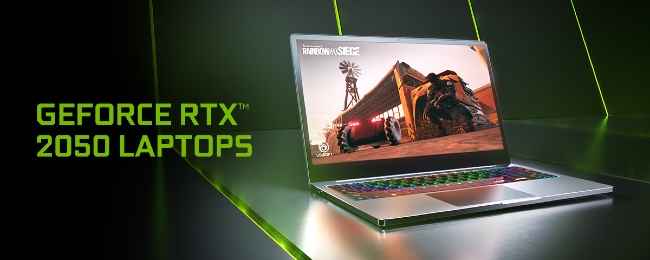 Nivida also announced the GeForce MX550 as well as the GeForce MX570 gaming laptops. From what we can see, these two laptops will be aimed at the low-end segment of the market, with mainly first-time customers looking for a laptop that can run the most games at a decent price. Nvidia has not released the specs for these cards and has only said that they offer "more CUDA Cores" and "faster memory speeds". We will just have to wait and see what exactly these laptops offer once we get our hands on them.
Nvidia's new RTX 2050 laptops have been announced
In fact, in terms of the growth of gaming in the country, we earlier reported that a new report by Niko Partners stated that India is the fastest-growing gaming market in the world. Niko Partners is a market research and consulting firm covering video games, esports, and streaming in Asia. The new report covers the mobile and PC games market in India and is one of ten reports covering the Asia-10 market. Asia-10 countries include Chinese Taipei, India, Indonesia, Japan, Korea, Malaysia, Philippines, Singapore, Thailand, and Vietnam.
Also Read: India Is Tipped To Be The Fastest-Growing Mobile And PC Games Market Globally