In a two-for-one announcement, Nvidia has revealed their entry-level Turing architecture based desktop GPU the GeForce GTX 1650. In addition, the company has also announced GTX 1660Ti and GTX 1650 based laptops, all of which will be available starting May
Nvidia today has announced the third of its 16-series desktop GPUs, the Nvidia GeForce GTX 1650. The card will not be getting a Founder's Edition version and will only be available through OEM partners of Nvidia. The card is expected to start at Rs 12,999, marking an incredibly low entry point for those who are looking to get into PC gaming. Nvidia had recently just launched the GTX 1660, a few weeks after introducing the first Turning-based non-RTX card, the GTX 1660Ti.
In terms of the specifics, the Nvidia GeForce GTX 1650 will come with 4GB of DDR5 VRAM. The card features 896 CUDA cores and a boost clock of 1665MHz. The total memory bandwidth on the card will be 128Gbps, with a memory bus of 128-bit. Additionally, the card will not need a connector from the PSU as it will draw the requisite power straight from the PCI slot it is plugged into, meaning that it would be perfect for most entry-level gaming rigs. The TDP rating on the GTX 1650 is just 75Watts.
In their presentation, Nvidia claims that the GeForce 1650 will offer twice as much performance compared to the GTX 950. Anyone currently using the GTX 1050 can also expect a performance boost by switching to the new GTX 1650, but we're not sure just how much of a gain you'd be seeing here.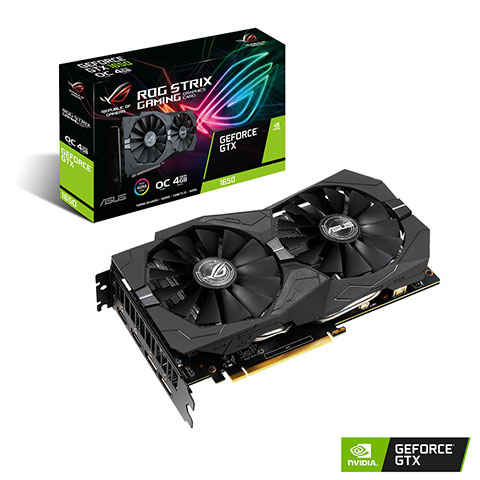 In addition to the new desktop card, Nvidia also announced the GTX 1660Ti and GTX 1650 for laptops, announcing that laptops with the two GPUs will start shipping in the coming months, with a starting price of $800. For titles like Overwatch, PUBG, Apex Legends and Fortnite, Nvidia says users can expect frame rates higher than 100fps on GTX 1660Ti powered laptops. For laptops powered by the GTX 1650, Nvidia promises gaming at 60fps on the above-mentioned titles. As per Nvidia, "the Turing architecture delivers 1.5x instructions per clock and 1.4x power efficiency of its predecessor, NVIDIA Pascal™, which previously set the standard for power-efficient GPUs. As a result, with a power envelope of as low as 60W, GTX 1660 Ti laptops deliver the best performance per watt of any laptop in their class."
OEMs including Dell, Acer, Asus, Alienware Gigabyte, HP, Lenovo, MSI and even Samsung are expected to launch GTC 1660Ti and GTX !650 powered laptops. As per Nvidia's release, some of the models include Acer Nitro 5, ASUS ROG Zephyrus G, Dell G5, Gigabyte AERO 15, Lenovo Legion Y7000 and MSI GS65. Of these, the Asus ROG Zephyrus G is of particular note because typically, the Zephyrus line has been ROG's thin, powerful gaming laptops, usually cramming the best GPUs possible. The Zephyrus laptops also tend to be fairly expensive, but if Nvidia's release is to be believed, we could be seeing a budget-friendly Zephyrus model very soon.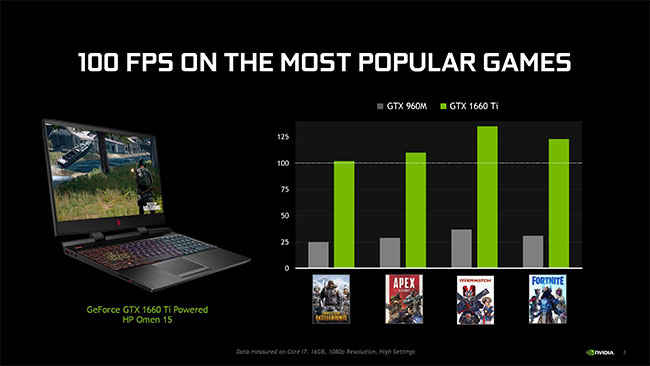 The new Nvidia GeForce GTX desktop card will go on sale immediately from a variety of offline and online retailers, with a suggested starting price of Rs 12,999. However, depending on the design and features, OEMs can be expected to price their cards slightly higher. The GTX 1660Ti and GTX 1650 powered laptops are also expected to go on sale starting today with a starting price of $799.
Whether the desktop and laptop cards meet the numbers expressed by Nvidia or not remains to be seen. We will verify the claims laid out by Nvidia once we start receiving review units of the laptops and desktop cards.