Vostro 3501
Popular tech to stay connected anywhere. Save more on exciting Dell PCs.
Click here to know more
Advertisements
The Covid-19 outbreak has brought practically every industry to a grinding halt, but as time has passed, corporations have started to move past the pandemic. Amidst the slow re-opening of global economies, Microsoft has announced a slew of new Surface hardware. For those curious, today's announcement includes a new Surface Book 3, Surface Go 2 and Surface Headphones 2 along with a few other accessories.
Microsoft Surface Book 3 Specifications
Microsoft's transforming laptop is now on its third avatar. Microsoft has refreshed both the 13.5-inch and 15-inch models and unlike the Surface Book 2 which came with different generations of Intel processors, the new Surface Book 3 are all equipped with 10th generation Intel processors. Practically everything across the board has been given a roughly 50 percent bump. The display size and resolution remain the same, but other important components like RAM, storage and even the GPU have far more options available to the consumer. Buyers can now configure their Surface Book 3 with up to 32GB of LPDDR4x memory and up to 1TB of solid-state storage on the 13.5-inch model and 2TB on the 15-inch Surface Book 3. The graphics cards on both the machines have also been bumped up, with the 13.5-inch model getting capped to the Nvidia GeForce GTX 1650 while the larger model now can go up to Nvidia GeForce GTX 1660 Ti. Both the machines have been upgraded to Wi-Fi 6 and Bluetooth 5.0, and they both also come with IR camera to support Windows Hello biometric authentication.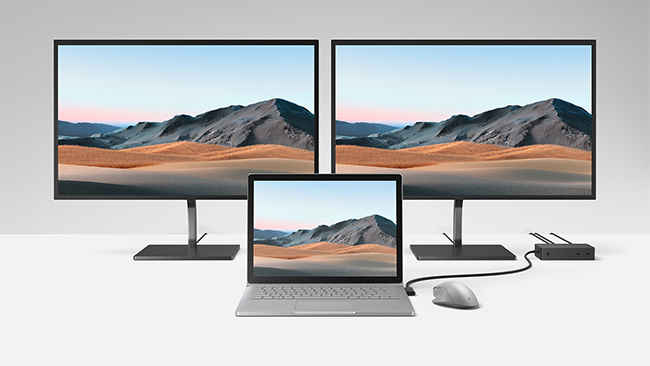 Microsoft Surface Book 3 Price and Availability
Microsoft has revealed that the Surface Book 3 would be available in the U.S. starting May 21, but there is no word on when the franken-tablet-laptop would come to India. In terms of pricing, the Surface Book 3 13.5-inch model would start at $1599 and go all the way up to $2,699 for the top-end configuration. The Surface Book 3 price will start at $2299, going all the way up to $3399 for the highest configuration. India pricing has not yet been announced.
Microsoft Surface Go 2 Specifications
Microsoft Surface Go 2 seems to partially address the biggest criticism of the original Surface Go tablet, its display. The new Surface Go 2 comes with a 10.5-inch display just like its predecessor, but this time, the bezels are narrowed. Microsoft is offering the Surface Go 2 with two flavours of Intel processors; the Intel Pentium Gold 4425Y and the Intel Core m3-8100Y. RAM options swing between 4GB and 8GB while storage is a choice between 64GB eMMC and 128GB SSD. The Core m3 powered Surface Go 2 will come with 8GB RAM and 128GB SSD as standard.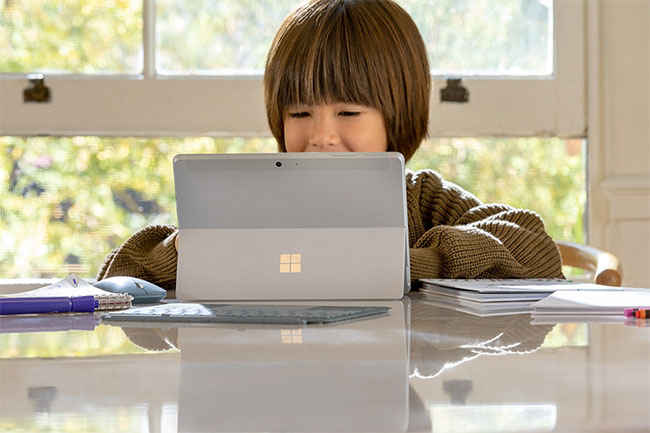 Microsoft Surface Go 2 Price and Availability
Microsoft has announced that the Surface Go 2 will start at a price tag of $399, going all the way up to $729. Microsoft Surface Go 2 will be available in several countries around the world on May 12, with the tablet being launched in India on July 14. However, the India price has not been announced yet.
Microsoft Surface Headphones 2
Microsoft is also updating the Surface Headphones which they had announced last year. This year, the Surface Headphones two also get a new black colour variant, although that's as far as the cosmetic changes go. On the inside, Microsoft says users can expect better battery life and the headphones will charge completely in 2 hours. Surface Headphones 2 now also sport Bluetooth 5.0.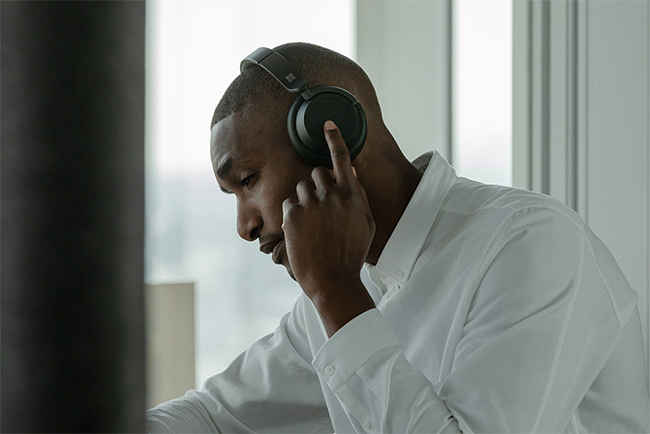 Surface Headphones 2 Price and Availability
The Microsoft Surface Headphones 2 will cost consumers $250, significantly cheaper than the original model which debuted at a hefty price tag of $350. The headphones are already up for pre-order and will start shipping May 12 in the U.S. Once again, no word on when they will be launched in India and at what price.
It is interesting that just two days ago, Microsoft had announced the availability of the Surface Pro X, Surface Pro 7 and the Surface Laptop 3 in India. The trio of devices is the newest in their respective product-lines, with Surface Book and Surface Go being the only two devices that were due for an upgrade. That upgrade has finally come today.