Want to modernise your banking loan application?
Build an application that analyses credit risk with #IBMCloud Pak for Data on #RedHat #OpenShift
Click here to know more
Advertisements
WhatsApp's payment feature went live last year for a limited few users. Using the UPI platform, WhatsApp allowed users to send and receive money from other users who also had the feature activated. India was also the first country where the payment service was introduced, but the service never really went mainstream. This is despite Uber, Google and Amazon integrating UPI payments in their respective platforms. While the initial set of users still have to option to send and receive money on the platform, the feature remained in beta with pending regulatory approvals.
Now, in the middle of 2019, WhatsApp's global head, Will Cathcart is on his maiden visit to India and meeting government officials to get the required approvals to launch the service. In a press conference on Wednesday, he said the payments service would be rolled out to all WhatsApp users later this year. Does this mean the government has approved the serivce?
Back when WhatsApp announced the beta version of the payment service, the Supreme Court of India had asked WhatsApp to comply with RBI's data localisation norms before launch with the lawyers representing WhatsApp promising the court that the norms will be complied with before launching the full version. The case dates back to August 2018. Back then, a petition was filed in the Supreme Court to ask WhatsApp to appoint a grievance officer in India and comply with India's data storage laws where WhatsApp had to set up offices and store payment data locally in india.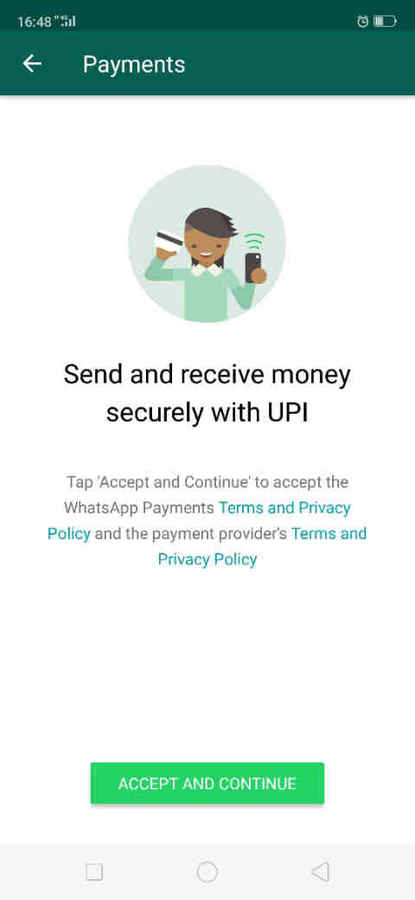 In fact, around October 2018, WhatsApp did build a system to store data locally but it was later found out that the company was simply mirroring its databases in India, as in, it's just storing just a copy of data in India, which the NPCI later said was not enough.
Paytm CEO Vijay Shekhar Sharma also accused WhatsApp of flouting UPI rules and entering the market through unfair means and restricting the service to its own 200 million users. Later, NPCI, the regulatory body that oversees UPI transactions consented to a beta launch with 1 million users and a cap on the transaction limit.
Fast forward to July 2019, Indian authorities still haven't approved the service for the messaging giant. According to a report by The Economic Times, the authorities are concerned that WhatsApp might share user's payment information with its parent company Facebook and subsidiary Instagram, which will compromise user's privacy and securuity by disclosing non-commercial information. However, a government official told ET that WhatsApp had said Facebook and other non-WhatsApp subsidiaries do not use the transaction data for any commercial purposes.
However, where it gets murkier is the fact that WhatsApp uses Facebook's cloud service to store data and that the authorities deem it important that even non-commercial information not be collected and shared with Facebook and other platforms. With the Personal Data Protection Bill being debated, it's important for the authorities to ensure companies don't share user data with others or store sensitive information outside of the country's borders.
WhatsApp's global head is now meeting officials in PMO and Telecom and IT Ministry to convince the authorities that the data will remain secure and user privacy will be ensured. The report also states that WhatsApp officials have also told partners to remain on "high alert" for the past one month indicating that the service may be launched at any time.
As of now, WhatsApp needs a third-party auditor to validate the company's stance that payment information will stored locally only on Indian servers, and as such, the company cannot give a definite timeline as to when the service will finally be launched in India.