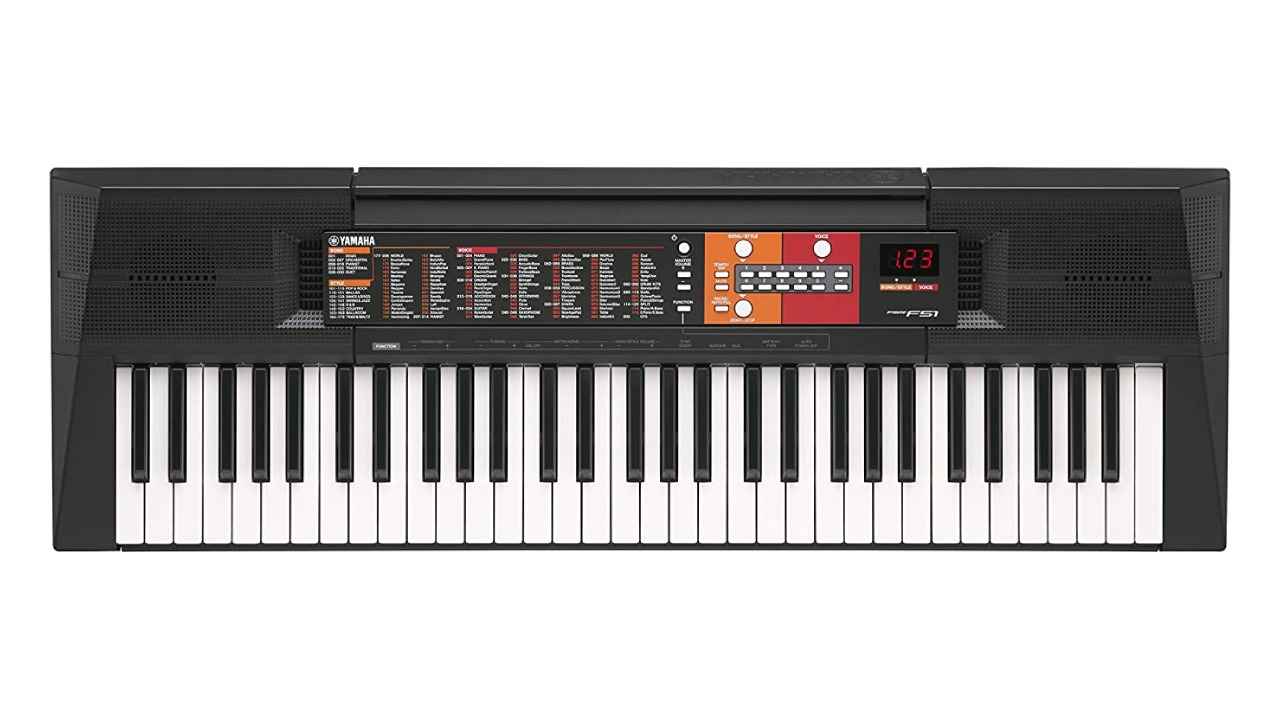 Learning the piano can become a demanding task, especially if you don't have the right piano keyboard by your side. If you are planning to learn piano, first things first, you need to make sure that your piano keyboard is beginner-friendly. This means it comes with several features, such as a clear and intuitive LCD panel and colour-coded panels. In case you are looking for the ideal piano keyboard for beginners, make it a point to shortlist only those with the features mentioned above. Following are a few good options of beginner-friendly piano keyboards on Amazon:
Casio CTK-2550 61-Key Portable Keyboard
The Casio CTK-2550 61-Key Portable Keyboard is ideal for beginners, coming equipped with 61 piano-style keys. With its big and clear LCD panel and an easy user interface, this instrument ensures that it can be played conveniently by any person who has just started learning piano. It has 30 user songs, 60 song bank tunes, 400 tones, and 100 rhythms that make the piano keyboard very versatile. Featuring a Dance Music Mode, this instrument enables you to create your compositions. Apart from these, some of its other notable features are that it can be operated with six AAA batteries and is compatible with Casio's mobile application that assists you in learning your favourite songs.
RockJam RJ761 Piano Keyboard
The RockJam RJ761 Piano Keyboard is a portable musical instrument that features a total of 61 keys. Coming equipped with a touch-sensitive keypad, it ensures that you can switch between different preset functions conveniently. Its Electronic Interactive Teaching system allows beginners to learn while practising, making sure they have a gentle learning curve. With 200 high-quality rhythms and 50 songs, the RockJam RJ761 Piano Keyboard allows you to jam to your favourite songs. It also has a record and playback functionality through which beginners can record their performances and listen to them later.
Yamaha PSR-F51 61-Keys Portable Keyboard
The Yamaha PSR-F51 61-Keys Portable Keyboard is a complete starter keyboard and is ideal for those who want to start learning piano. Its colour-coded and intuitive control panel makes sure that beginners can figure out which functionality can be accessed from which panel. All you have to do to start jamming with this keyboard is plug it in, pick a voice, choose a rhythm, and that's it! It has over a hundred voices and styles that makes it extremely versatile. It also has a built-in metronome that allows players to sharpen their sense of rhythm while practising.
Casio CTK-240 Musical Keyboard
The Casio CTK-240 Musical Keyboard is fitted with 49 full-sized keys and has been tailored for beginners. Being portable in design, it can be carried around conveniently, making it perfect for beginners, especially for kids. Offering hundreds of quality tones and versatile rhythms, the Casio CTK-240 Musical Keyboard gives you the ability to explore your tune. It has an on-off melody feature that lets you turn off the melody of the song bank tunes and play along with the keyboard. With a clear and intuitive LCD display coupled with two 1.6 Watts speakers, this piano keyboard is ideal for beginners.