You have to give credit to LG for making stunning looking OLED displays. The company has been aggressively ramping up its OLED production and the future of its panels certainly looks bright. Adding another feather to its cap, LG has introduced the world's first 77-inch OLED display, which is not only see-through, but is also flexible.
In the cover image of this story, the rollable OLED display can be seen upholstering a bench; one of the many such use cases envisioned by LG. The display can be comfortably rolled up to a radius of 80 mm and is 40 percent transparent. At 77-inches, the display also supports 4K video output, which is quite impressive. Another advantage of the screen is that it can simply be rolled up for shipping.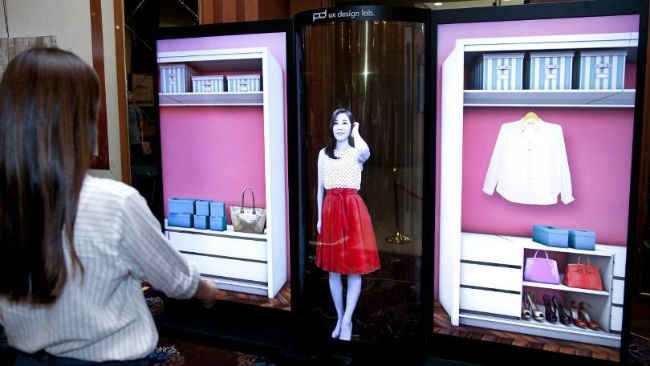 The giant OLED display was developed by LG in collaboration with the Korean government, and the company beat Samsung to the punch to score a grant of $110 Million from the Korean Trade Ministry. The challenge was to create a flexible UHD display, larger than 60-inches, to stay ahead of the competition curve, and LG seems to have done just that.
If you were wondering just when you can hang this see-through beauty on your living room walls, you may be disappointed to know that LG is not currently planning to use these transparent and flexible OLED displays on televisions. As of now, the company will use them for digital signages, interactive desks and possibly car windshields.
Also Read: LG Signature OLED65E6P Review