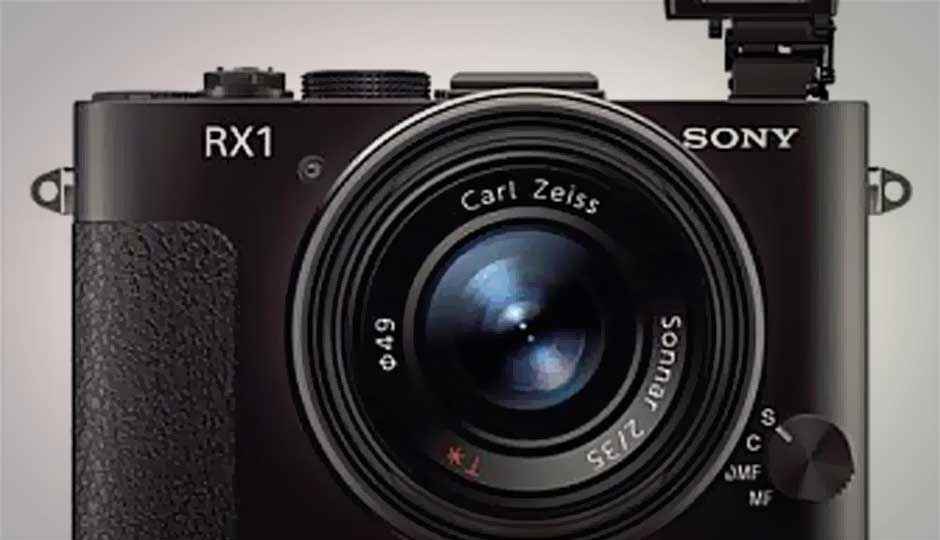 Just a few weeks ago, there were rumors that Sony might be developing a new full-frame compact camera, a beefier upgrade to the RX100 that was just recently made available, dubbed the RX1.
A Canadian retailer has managed to leak the first shot of the camera, if it really is the real deal. The Sony RX1 looks pretty much just like the DSC-RX100, but instead of a 1-inch sensor, it utilizes a full-frame sensor to populate pixels. The camera also incorporates a fixed Carl Zeiss 35mm f/2.0 lens. The fixed lens is given away by a distinct lack of any lens-release button in the leaked picture.
From the photos, it looks like the RX1 has not only a pop-up flash, but also a hot-shoe for attaching the bigger flashguns from Sony. There is also mode dials for DSLR like controls along with the option for custom settings.
While the promise of a full-frame sensor is good, the fixed lens feature feels rather limiting. Then there is always the possibility of having the sensor be overpopulated with pixels (something like 36MP) and causing the overall image quality to go down.
Hopefully, Sony will stick to a modest number of megapixels, because if the rumours of the tentative price for the RX1 are to be believed, then this puppy will cost either $2799 or a whopping $3000. Let that sink in for a bit. Sony's big event is planned for Septembjter 12, where we are hoping the RX1 would be officially unveiled with a slightly saner price tag, alongside their full-frame DSLR, the Alpha 99.
Do stay tuned for our review of the Sony DSC-RX100, which will be featured shortly. In the meantime, check out our first impressions of advanced point and shoot.